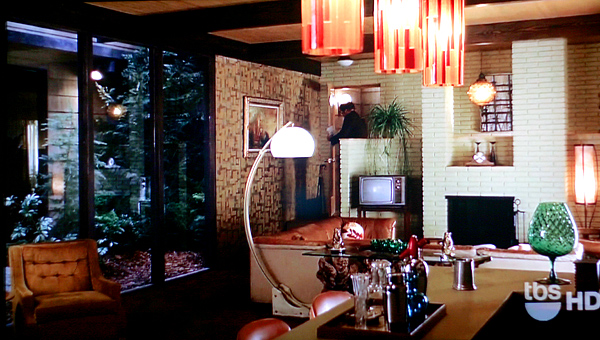 Legendary
Sooo….I've been MIA on the blog front for a while. It's definitely been a very busy few weeks, mostly good, but stressful nonetheless. So it always helps when I happen to catch one of my favorite movies on TV. But through the fog of my delirium and laughter, I slowly realize that the set design and clothes of Anchorman are also…well, as Ron Burgundy puts it, "kind of a big deal." How groovy is his living room, first off? Nice pad, my friend.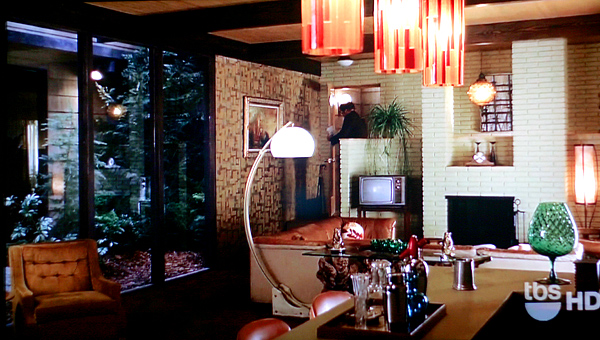 And there are quite a few things that I would want of Veronica Corningstone's (like that ashtray, and her scarf!).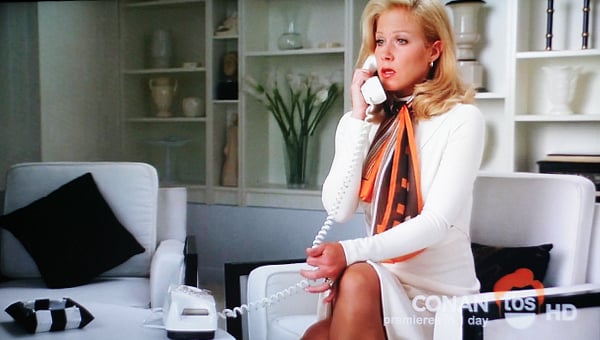 Of course in the jazz flute scene, the bar is equally smoky and sexy with the red pleather booths, Ron's turtleneck/velvet blazer ensemble, and Veronica's DVF wrap dress (which I have in red and love). High-larious.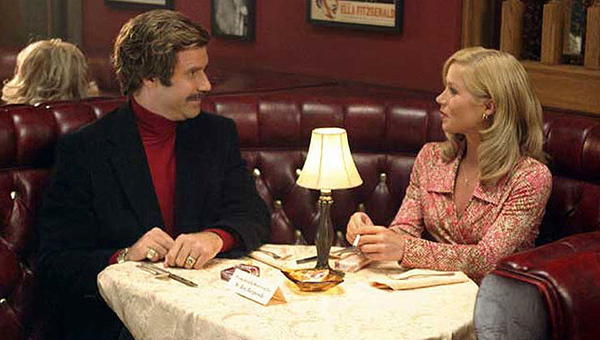 And I couldn't leave you without a quick look at Team 4′s sassy suit style. Love that navy with pink and plaid tie, Brian Fontana.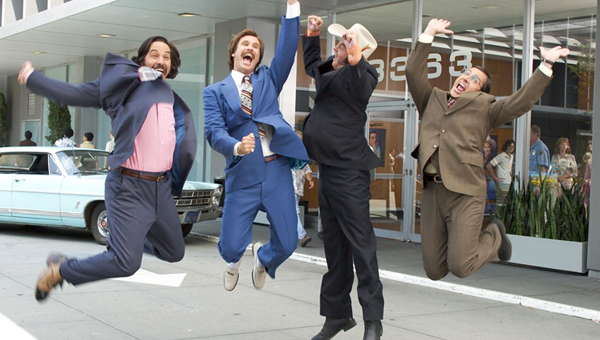 But after it was all over, back to work as usual. At least I got a good laugh and some great inspiration. So thank you Anchorman, I needed it. "60% of the time, it works every time."
…xoxo
Read more shop talk here