The Royal Hawaiian Hotel's Azure Restaurant
Since I wrote a little about the hotel yesterday, and had planned on including it as one of my favorite romantic places on Valentine's Day (but was derailed by that cold), why not do more on it today?
When we were in Hawaii last September, I was determined to find a sitter and make my husband take me out for a romantic dinner for two. I first read about the Azure Restaurant in an issue of Food & Wine, and I have to admit, just by the looks of it, I booked a reservation! I'm so glad I did, as the atmosphere was perfect and the food was delish. We followed it up with a walk down the beach in the moonlight (well ok, more like a waddle at that point). Seriously one of our best date nights ever!
Imagine this by candlelight, with a little sexy electro-lounge music in the background to set the mood…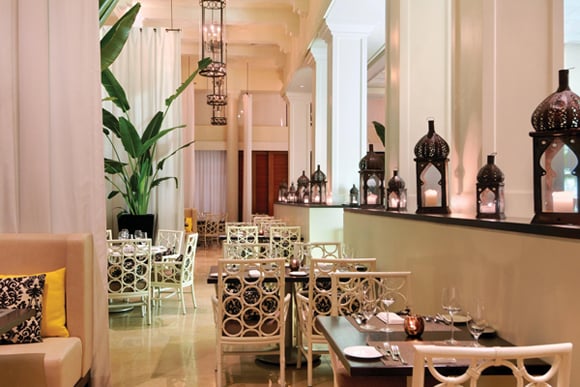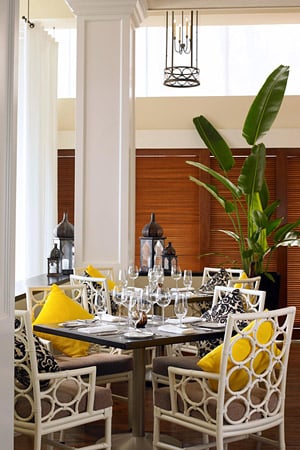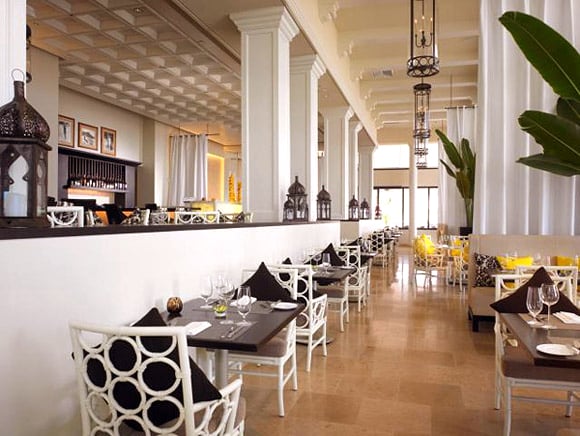 What these photos don't show is that one side of the restaurant has sliding doors that open onto a lanai with one of the best views in town (especially at night). Reminds me of one of my favorite songs growing up (that still makes me cry!) "Honolulu City Lights…stir up memories in me…"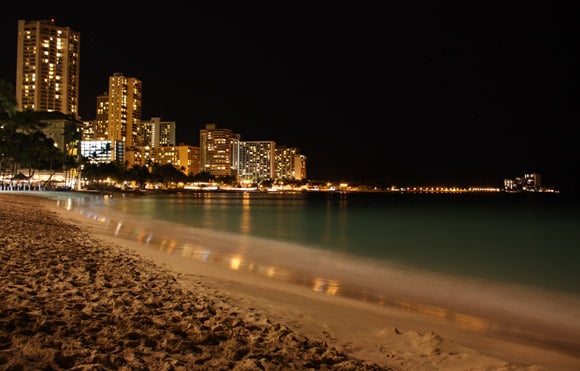 The hotel itself, also known as "The Pink Palace of the Pacific," originally opened in 1927 and was wildly popular with Hollywood legends and American icons alike. It played host to the U.S. Navy during WWII (FDR apparently called it his "Western White House"), and underwent a renovation before opening again to the public in 1947 (this is when Frances Elkins stepped in to design the Ocean Lounge and Lower Lobby). The hotel underwent a complete renovation again in 2008.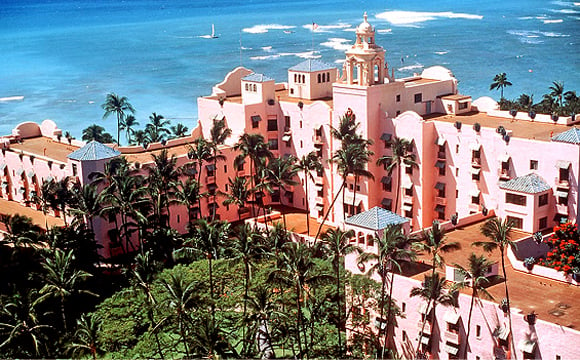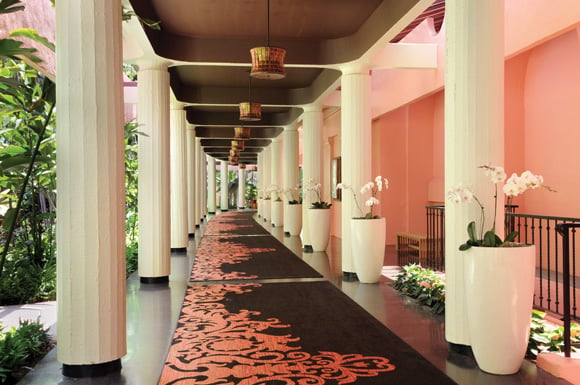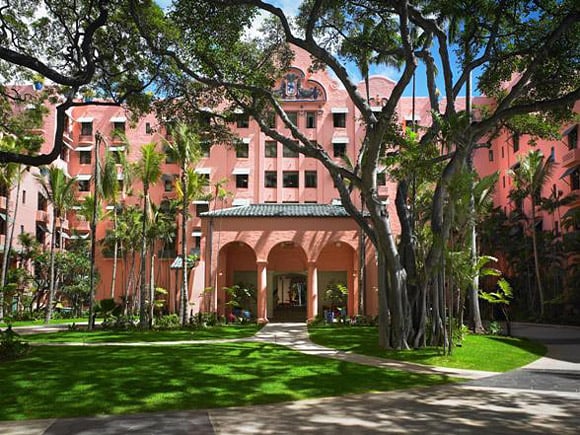 So are your bags packed yet? This awaits you…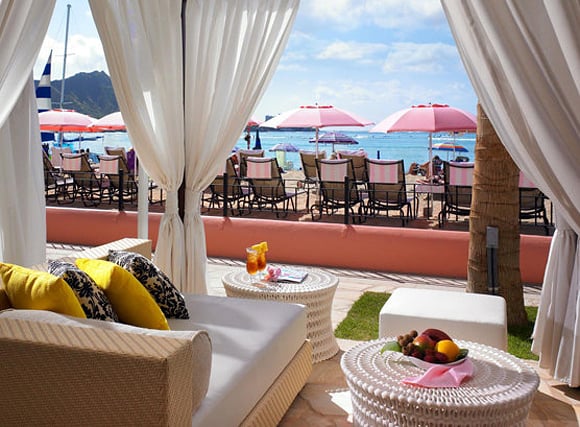 …xoxo