Making progress!
Thought I'd share an update on my new office scheme I wrote about last month. I received the painting I purchased from artist Erin Ashley and I absolutely love it! Isn't it fantastic? I've been slowly adding a few vintage pieces from a great shop here called Out of Vogue (they provide a ton for the Mad Men sets, and were featured last summer in Sunset magazine). I love waltzing through every so often to see what I can find. I was thrilled to have scored a pair of mushroom-style brass lamps for $112! These two lucite pieces only cost me $45 and the low bowl was a mere $8.

Since we graphic designers use color each day, every day, I thought it would be fun to style up the photographs with my main tool: Pantone swatches! The bowl of "rejects" actually makes for a pretty accessory, don't you think?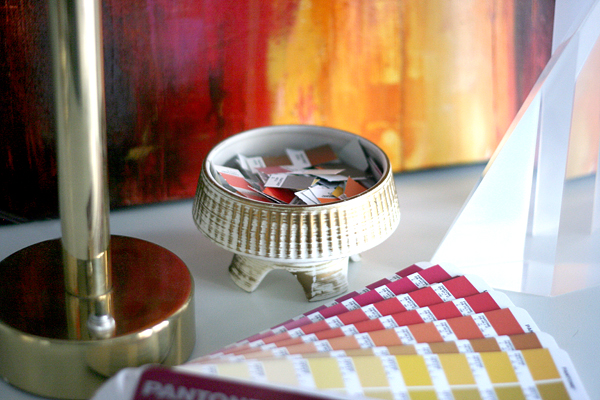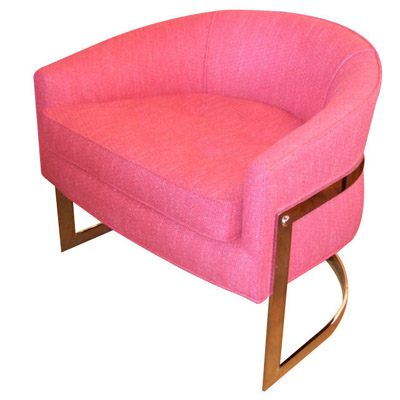 I've now been on a hunt for the perfect Milo Baughman chair. Of course I'd love something wild like this, but at $2200 it's a tad out of my price range.  There is one possibility on eBay that's actually reasonable — round, overstuffed, pink, and on a brass base. How fun does that sound?
Thanks for checking in, have a great weekend!
…xoxo