It's one trend that's not going anywhere (thankfully)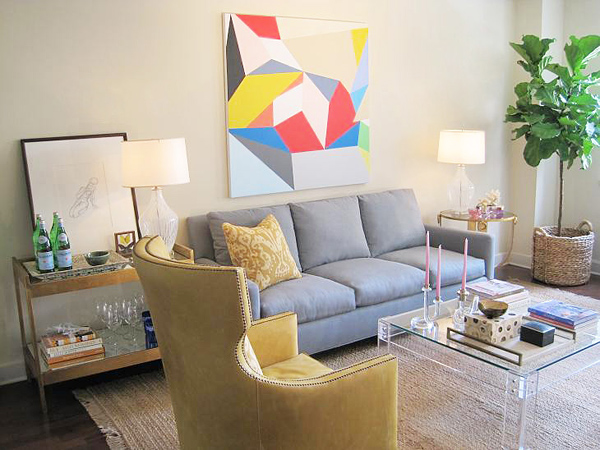 [ Modern 24/7's Elizabeth Sullivan's Bachelorette Pad ]
I've been spotting this stunning lucite coffee table in magazines and blogs and friends' houses, and found myself lusting (again) after a lucite coffee table of my own. Browsing around, of course one would be led to The Paris Apartment, and one would be completely enamored by their selection!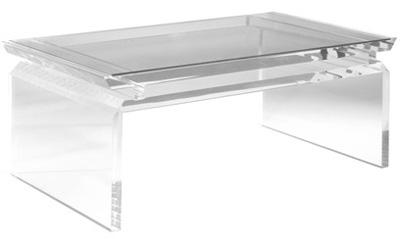 [ Moderne Chinois lucite table ]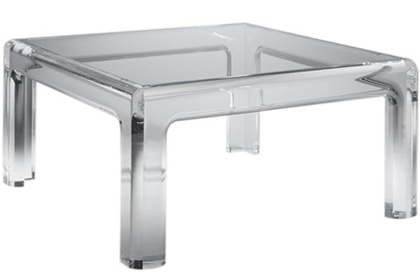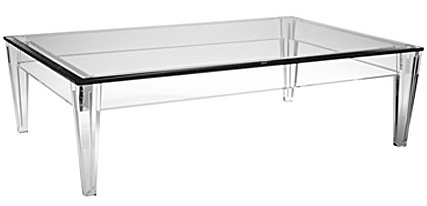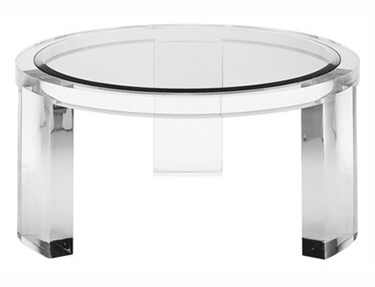 But at $2900+, I was relieved when a friend told me she scored hers at Wisteria for a much more wallet-friendly price. (And even more afforable, score one for $600 at PreviewMod.com.)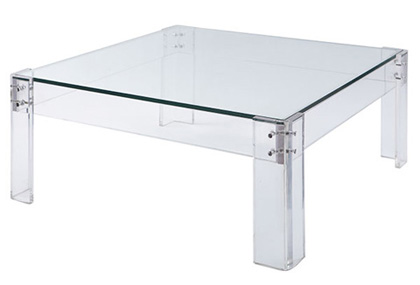 [ Wisteria's acrylic & glass coffee table ]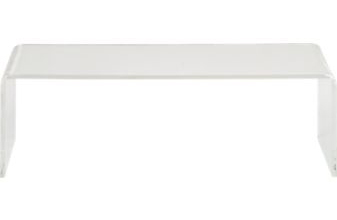 [ CB2's peekaboo clear coffee table ]
Has this table been around forever or what? Is it time to move on? I'm not totally sure, especially when one sees these pretty pics…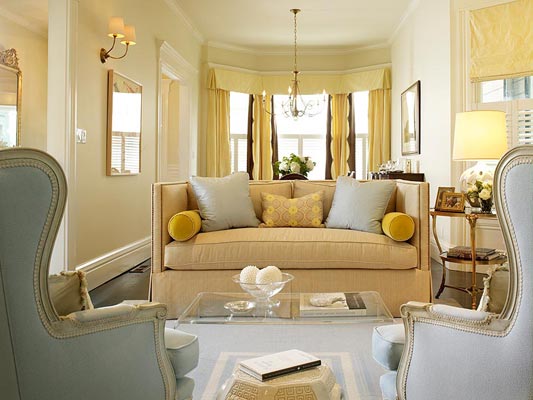 [ Palmer Weiss ]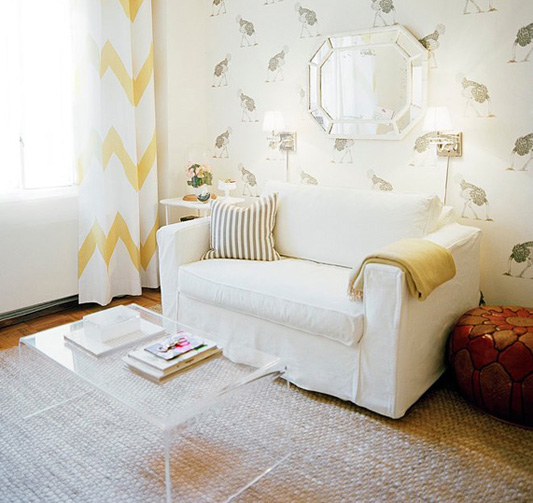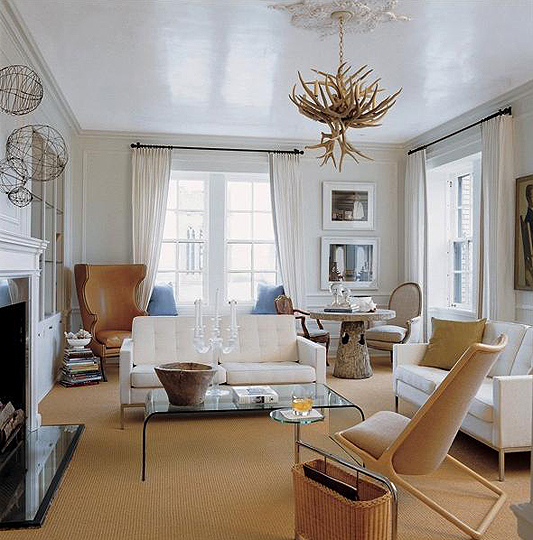 [ via decorpad ]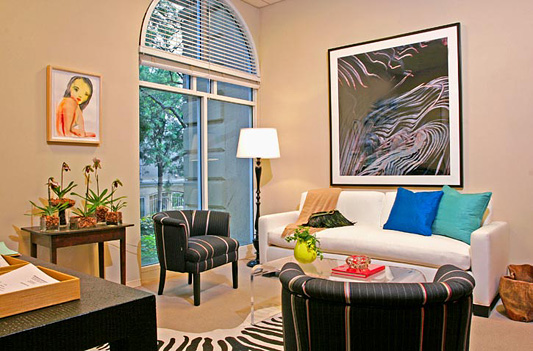 [ plan b office by m. design ]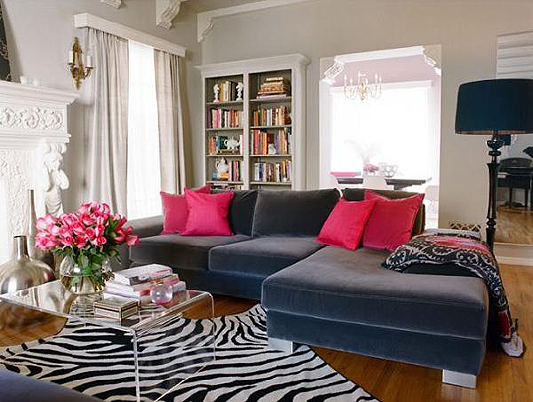 [ Kishani Perera via decorpad ]
These were my thoughts as I stumbled upon this roundup from the September 2005 issue of Domino on Chateau de Lu. Amazing to me that these pieces are still so relevant. (Equally and perhaps more amazing that Domino is not around to make this point. Sigh.)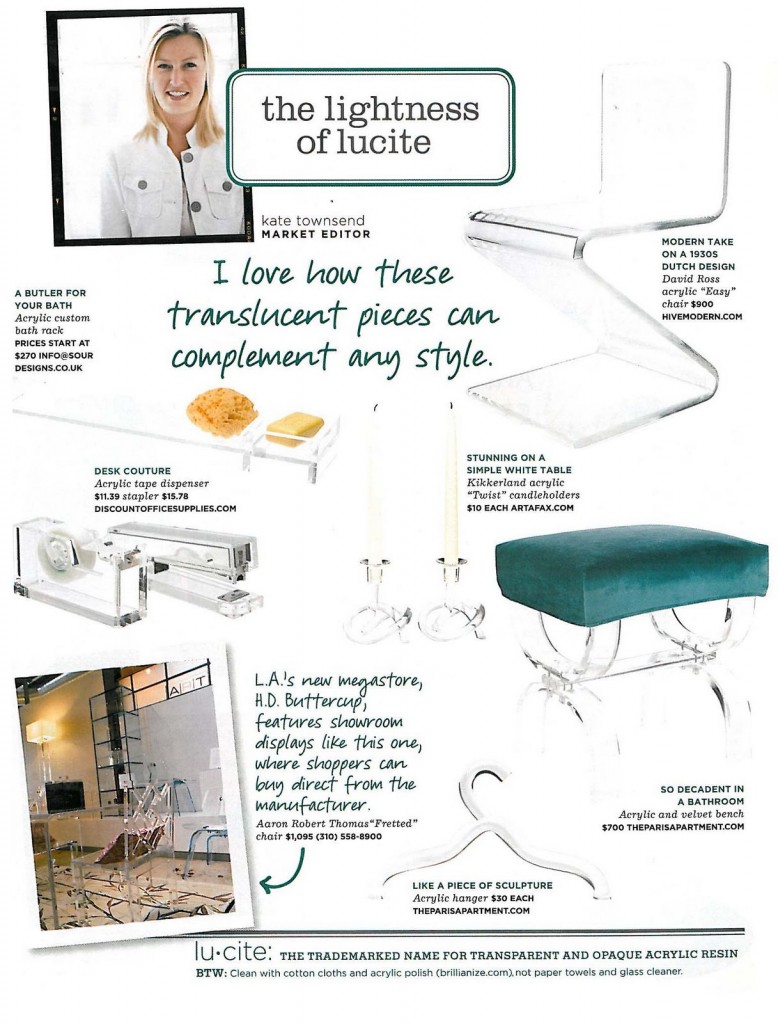 Want to get a little more spendy? There are so many great vintage options on sites like 1stdibs.com…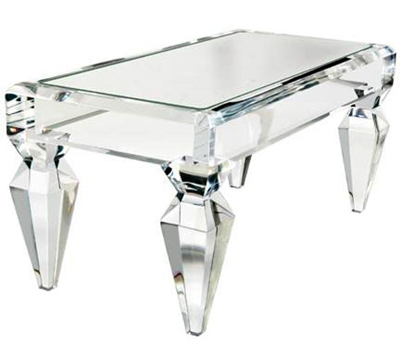 [ Craig Van Den Brulle lucite mirror top coffee table ]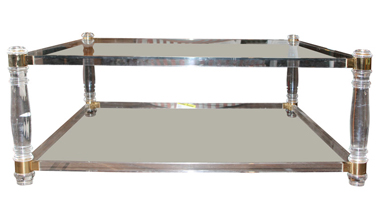 [ square lucite table on 1stdibs ]
Even though I have Lucite lamps, and candlesticks, and a tray, and a magazine stand, I'm still loving Lucite, how 'bout you?
…xoxo