The great pillow debate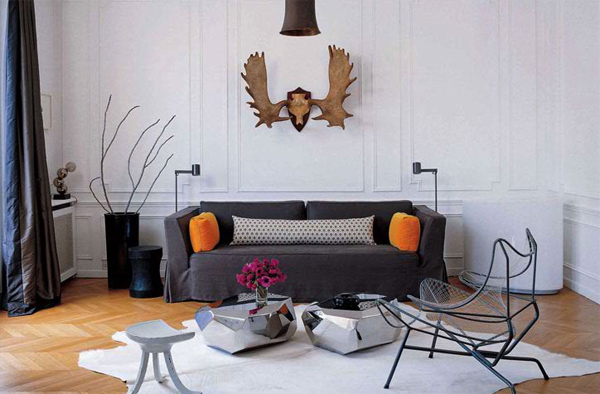 [ Steven Volpe ]
When we bought our house–and knowing we'd want to start a family at some point–we bought a comfy Room & Board sectional sofa in charcoal gray.  Smart buy, right?  Well I soon found that I was struggling with something that still confounds me to this day: PILLOWS!  Specifically, how many?  What pattern(s)?  What arrangement – symmetrical, loosely casual, equally spaced across the back, or maybe just two long bolsters on either side? I can't even count the number of combinations I've tried and pillows I've returned.  I've been going crazy and definitely driving the husband crazy. So you can understand why I might feel a small victorious thrill when I see dark gray sofas in magazines and on blogs.  It helps me figure out what works, what I like, what I can realistically afford to tackle for my next attempt.  Take these examples….which do you think work well?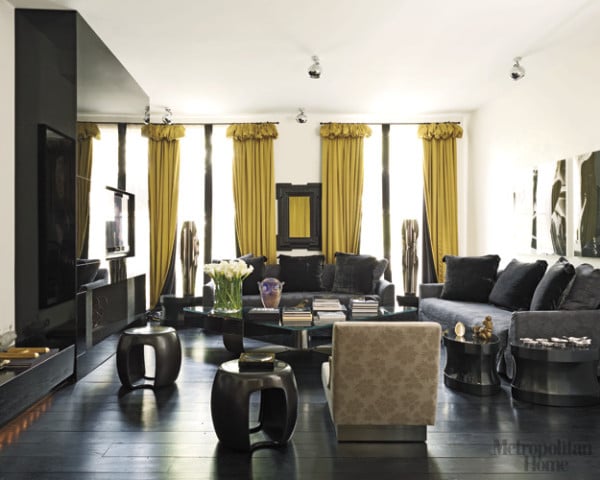 [ Kelly Hoppen ]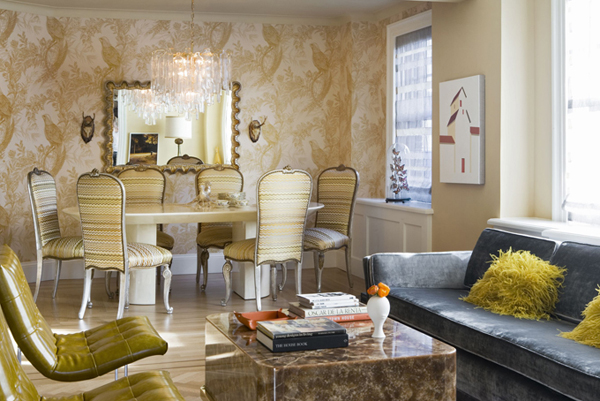 [ Laura Day ]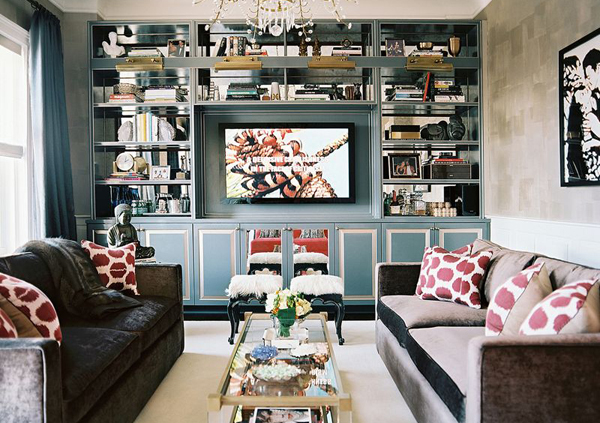 [ Pereira Associates in Lonny ]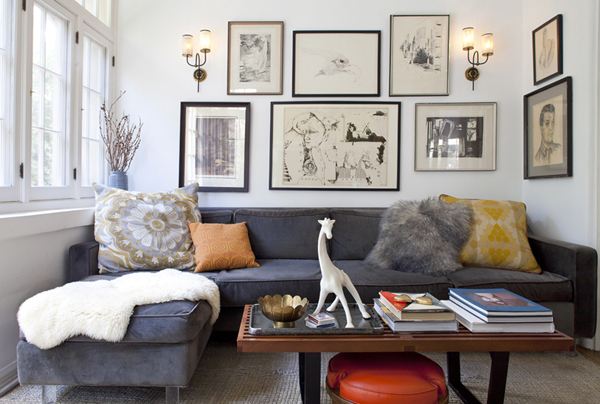 [ Tamara Kaye-Honey via RUE ]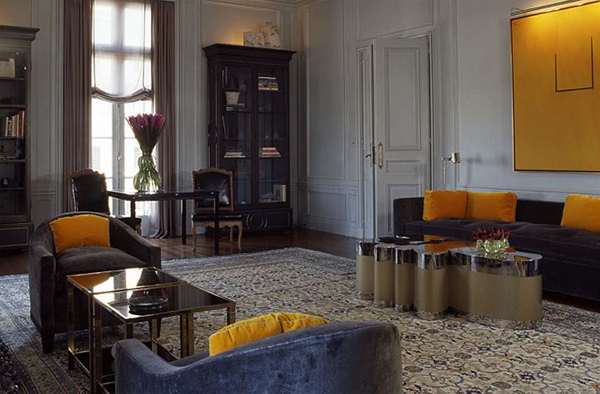 [ Steven Volpe ]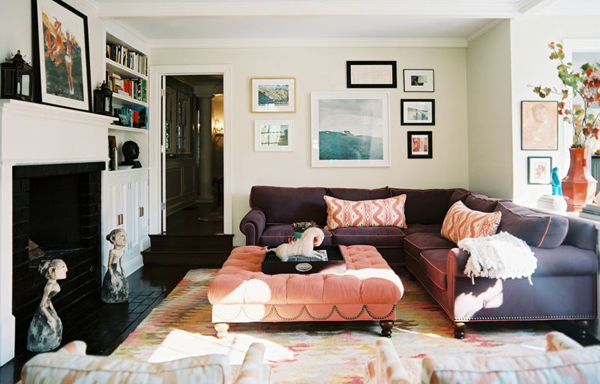 [ Hilary Thomas in Lonny ]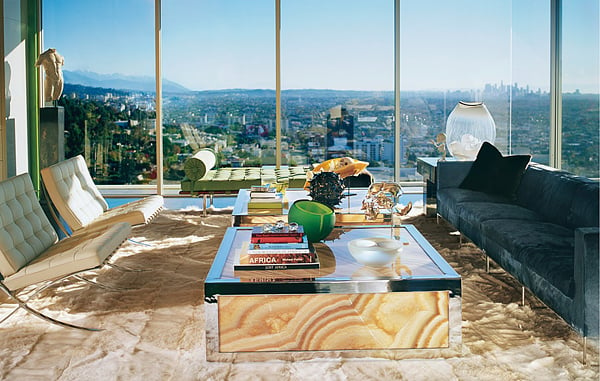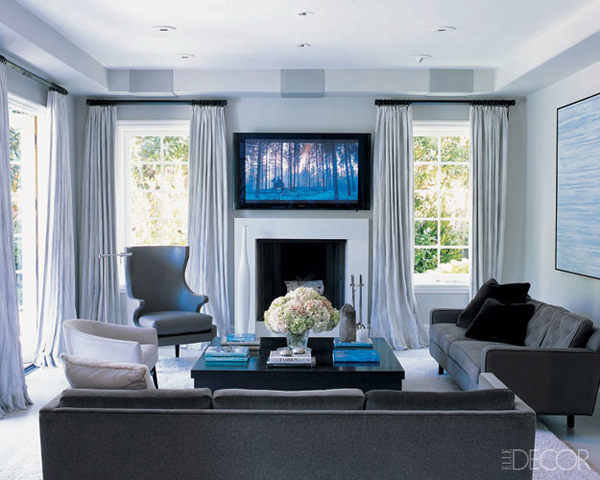 [ Monique Lhuillier via Elle Decor ]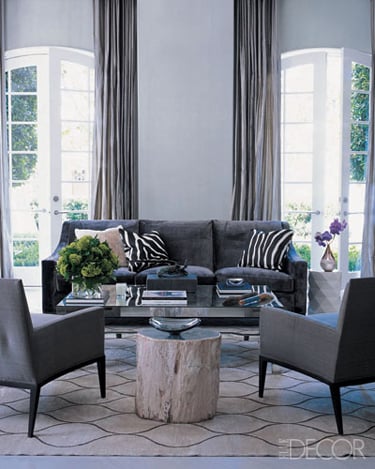 [ Monique Lhuillier via Elle Decor ]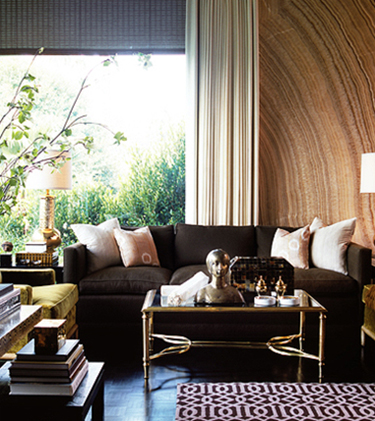 [ Kelly Wearstler via Material Girls ]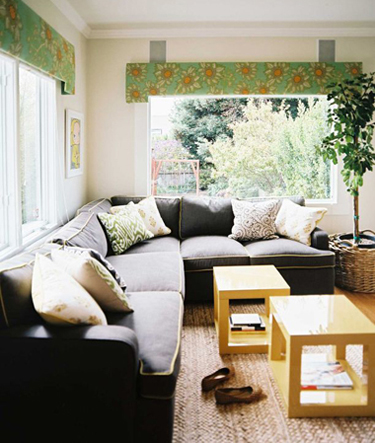 [ Palmer Weiss in Lonny ]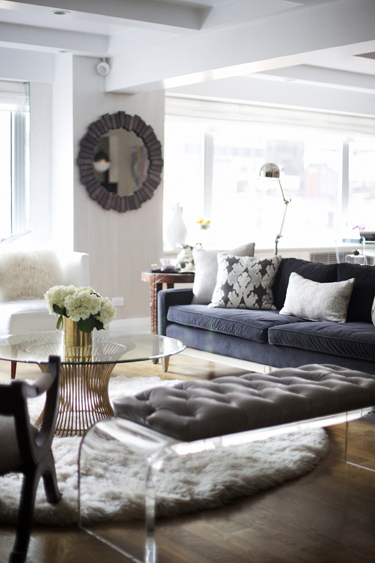 [ Nicole Cohen in RUE ]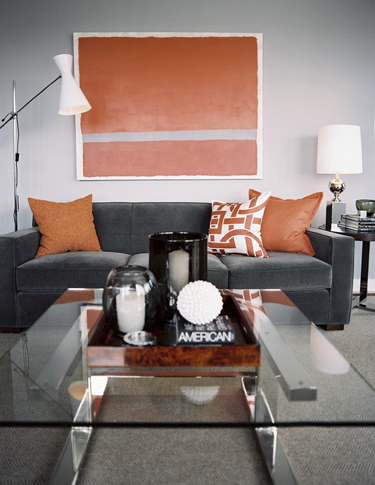 [ Ron Marvin in Lonny ]
Lately I've been leaning towards the less contrast/more texture approach, going a little glam. I've got a few pillows now that I think are working (knock on wood). We will make a "firm" decision once the beni ourain rug arrives. It could all change again of course!
…xoxo