Kinda hard to ignore, it's bold, it's bright…and here to stay? 
I was working on website mockups for a client last week, and got sucked into a boldly jeweled palette for one concept that I couldn't dismiss. Turns out, it ended up being my favorite. So what's your take on all the brights out this season? Just a spring fling/summer romance, or is this the start of something more enduring?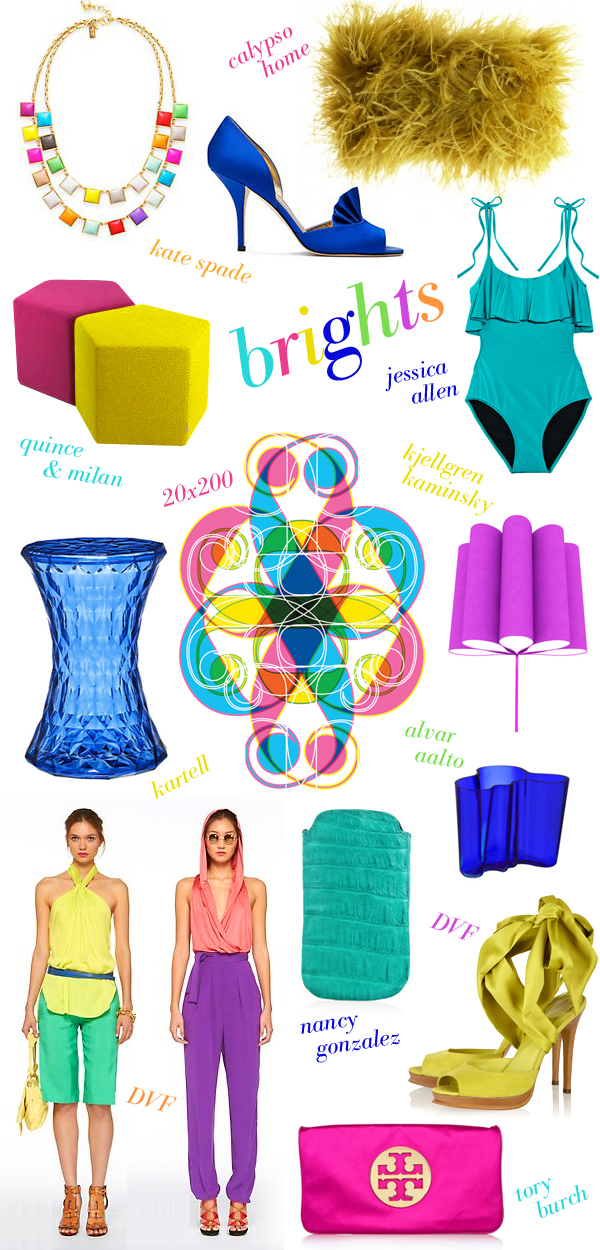 I can't say I'd don an entire outfit of coordinated brights, but accents here and there I would totally do — especially in my home. In fact, I'll be attempting a DIY project this weekend and I'll be doing just that: painting my own canvas of mainly black, white and gray, but incorporating a touch of chartreuse-y yellow and perhaps a hint of magenta. It's been years since I've picked up a paintbrush so wish me luck!
…xoxo
***Today is the last day to enter the giveaway for a $100 Elie Tahari giftcard!***