A lovely day for the lil' momma-to-be
I finally had a chance to go thru the photos from the baby shower I co-hosted a few weeks ago. I think I got a few good shots of some of the details that myself, the mom's mom, the mother-in-law and sister-in-law put together. It all came together so nicely, and it was certainly a D.I.Y. collaborative effort down to the very end!
As mentioned, the invite was a custom design through my old stationery company Wardrobe Stationery, to coordinate with the nursery scheme I helped the mommy put together. All the vintage toy blocks I bought from Etsy. Great budget-friendly decoration that added so much personality!
The guest of honor's mom had collected all of the hobnail vases for her daughter's wedding last year (featured on Style Me Pretty), and they definitely came in handy! She and a friend went to the flower mart in L.A. to pick up all the flowers, and they arranged each vase themselves. Didn't they turn out so so great?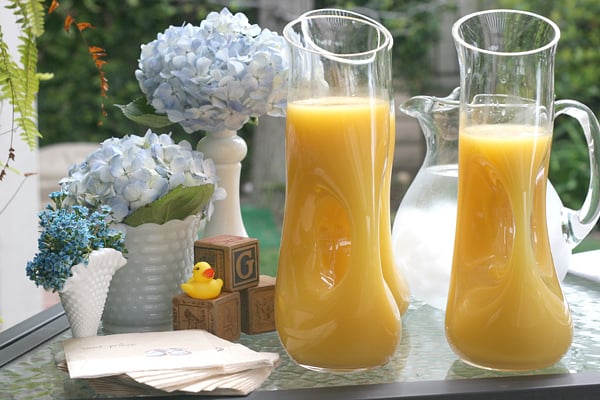 I designed the custom cake with the help of baker-extraordinaire Amy Berman of Vanilla Bake Shop (a fave client of mine!). They are the nicest people ever, and their cupcakes are the best! Seriously, you will never want another cupcake again. We chose Vanilla Lemon Berry for the cake, and let me tell you, everyone was a fan after having a piece.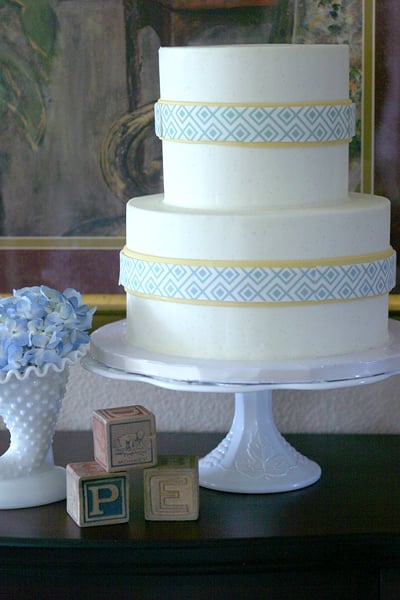 The antique cradle is a piece that's been handed down in the daddy-to-be's family. I love what his mom and sister did with it!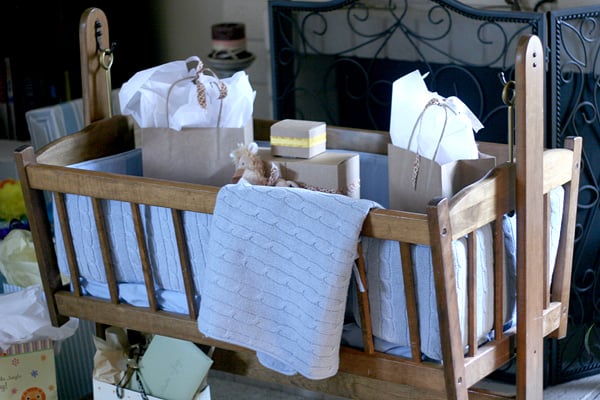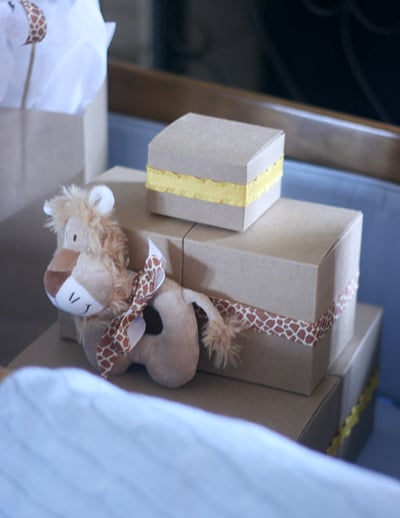 Another nod to the wedding last year: his sister put together a clothesline of baby photos of the parents-to-be. Inexpensive and totally personable.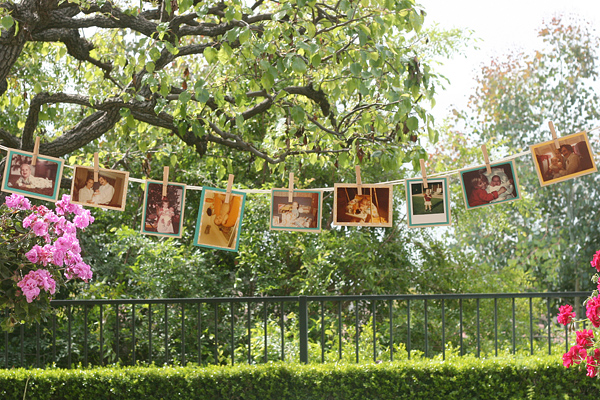 My husband's cousin makes the best sugar cookies known to man, no joke. And she does it as a hobby! We commissioned her to make these toy block cookies that she designed. Super cute. And super yummy.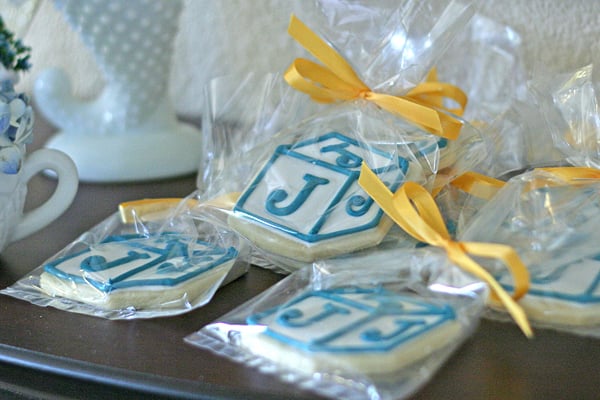 At the end, all of the vases were gathered up and I had to snap a pic. What a lovely ending to a lovely day!