Interiors, fabrics, bed & table linens, dishes, objets d'art, rugs and now…FASHION
Ms. Wearstler is clearly this day and age's real Renaissance Woman. She is constantly creating, and in new mediums, again and again. Best part for me is, I get the sense that she's doing all this primarily for the sake of creating anew, IOW a true artist. And now she's hit the fashion scene with a collection of clothing and accessories, debuting in Neiman Marcus and Bergdorf Goodman in August. She says of her new line, "When you see the collection together, it feels like a room in a house I designed. One of the fabrics could have been inspired by a wall covering. I love color and pattern and prints, and I love mixing them all." When gathering up even a snippet of the multitude of her designed pieces and spaces, I can certainly tell, can you?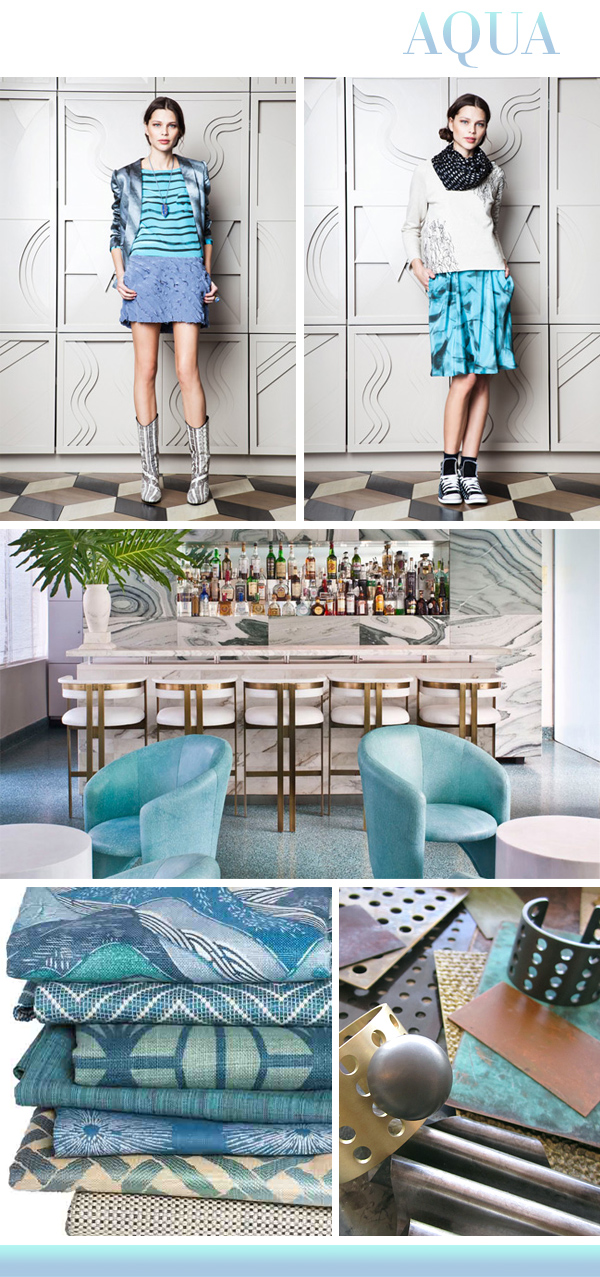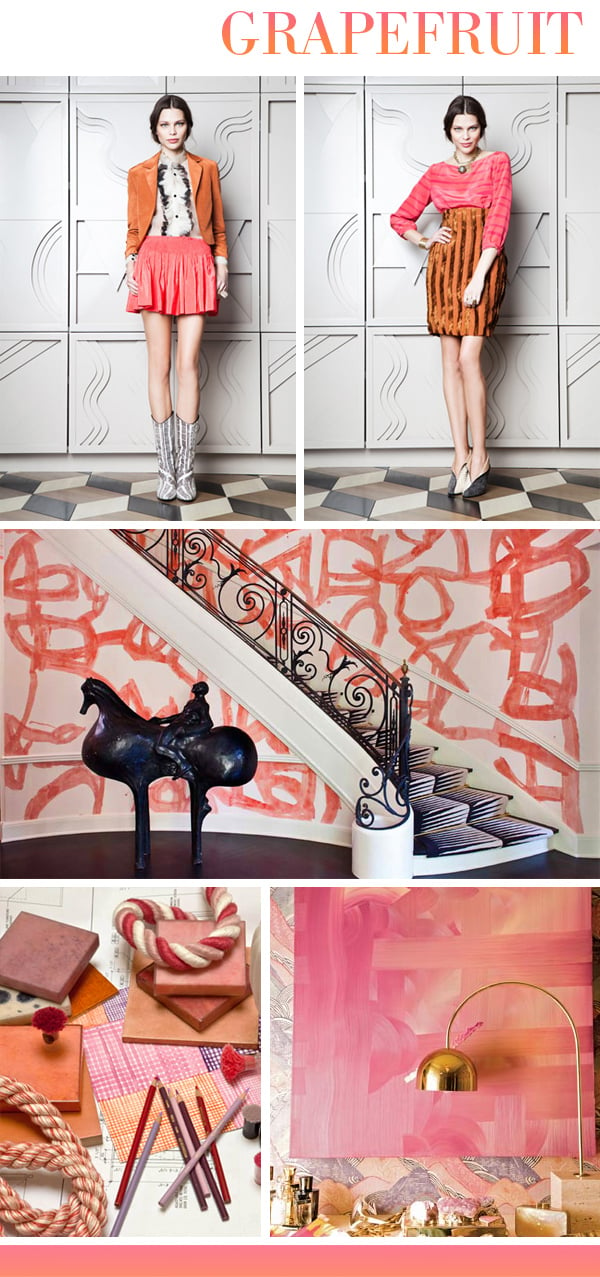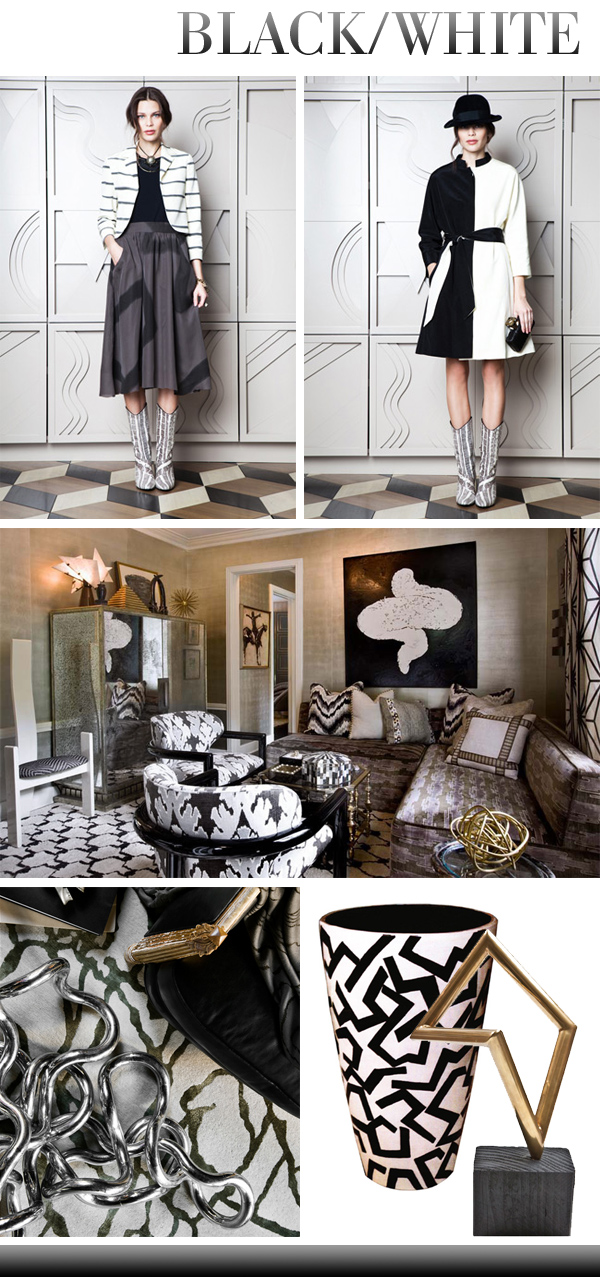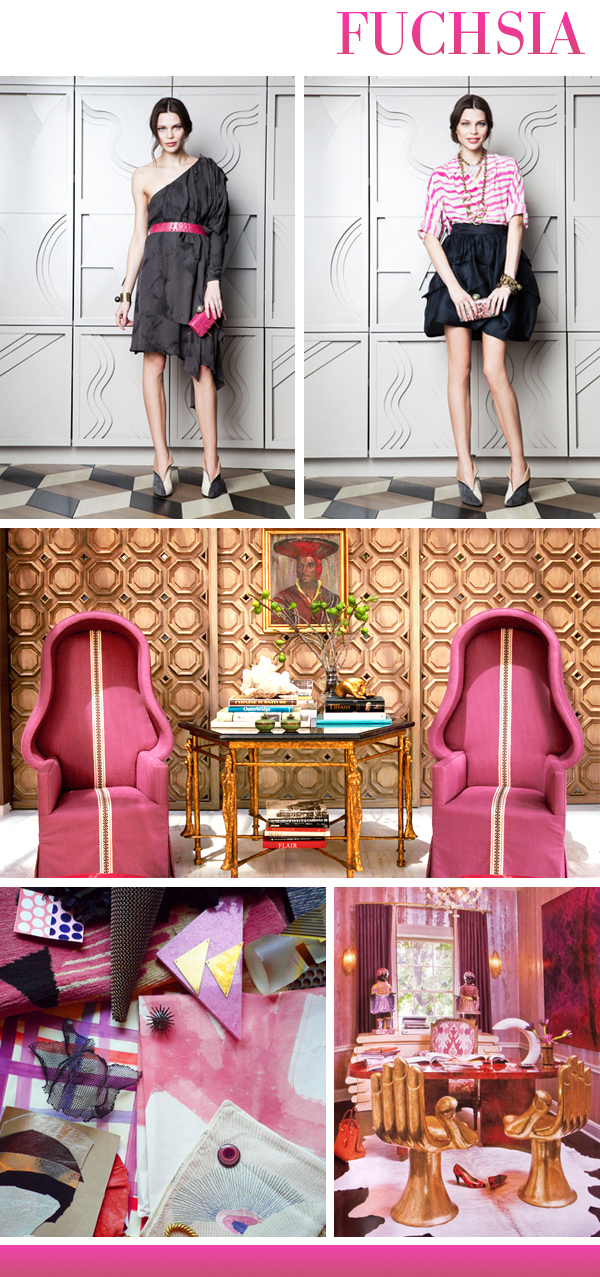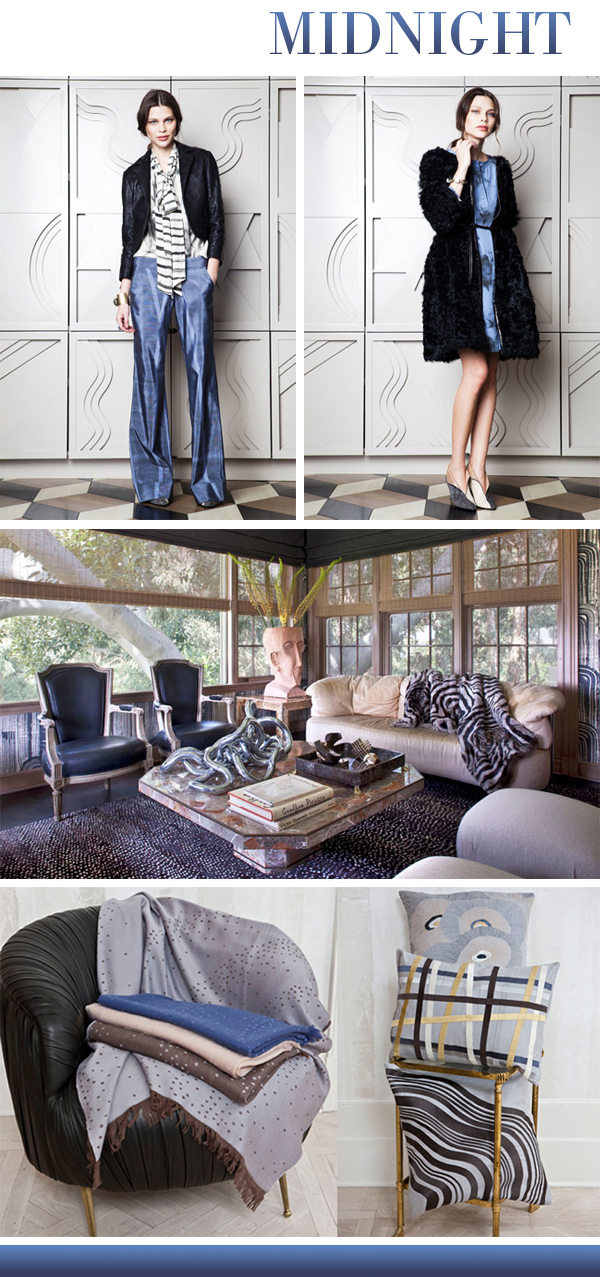 Did you happen to catch the bit on her in the May 2011 issue of Vogue (p. 166/168)? They really missed an opportunity, in my opinion. It's almost as if the writer (Hamish Bowles) doesn't quite get her: "…kinetic patterns, kooky eighties furnishings, and 'Touch me! Feel me!' textures…"  Huh? Myself, if I had to choose two words to sum up her work, "quirky" and "madcap" certainly wouldn't be my first selections. How about "avant garde" and "completely original"? That seems a more appropriate way to describe this multi-dimensional creative genius. But what do I know, I'm just a two-dimensional designer. ;0)
I leave you with this: "If I'm working on interior products, I'd say that this sculpture or this chair would be so cool if it was a piece of jewelry. Or this upholstery on this vintage chair could be the sleeve of this jacket. So there's a constant synergy, with the interiors influencing the fashion and vice versa." Love it. Let's all think this way today.