Setting the stage for a surprising mix of traditional yet totally cool
For the brief time we lived in Manhattan, I was a proud Westsider — I didn't really have a reason to cross 5th Ave. very often, and was quite content scooting down to the West Village/Meatpacking District or up to the Upper West Side from our Hell's Kitchen abode. But something about these Upper East Side "homes" makes me think perhaps they are much more hip over the park than I had originally assumed….hmmm….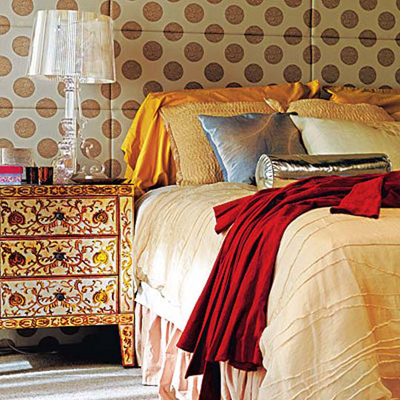 [ such a lush combo of exotic textures, modernized with a Lucite Bourgie lamp ]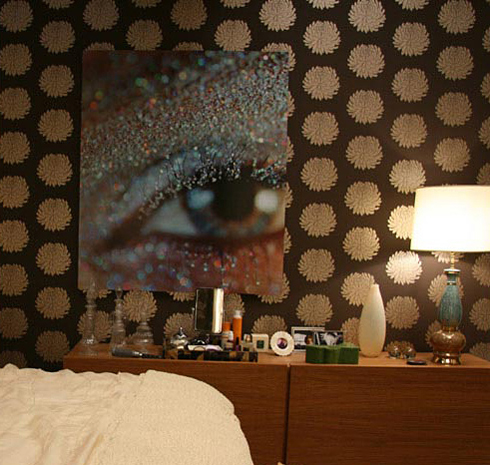 [ love the mix of Marilyn Minter edgy art + feminine wallpaper + mid-century simplicity ]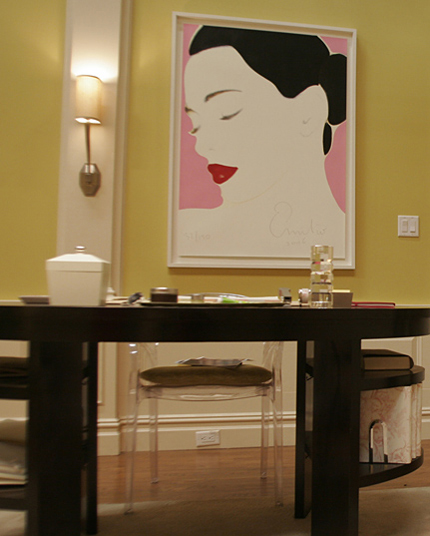 [ I've had my eye on that acrylic Chloe chair for a while now, and with the deco desk
and contemporary art piece on a yellow wall, it's all just gorg! ]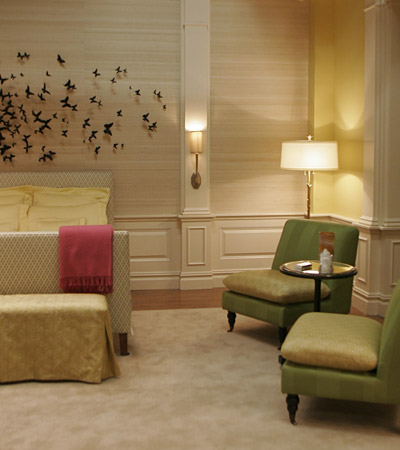 [ Pretty, right? ]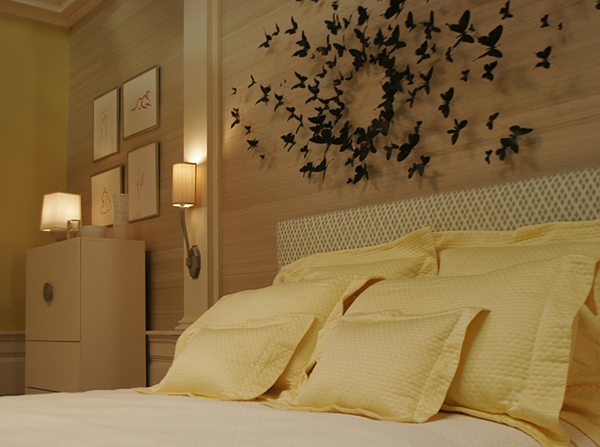 [ Apparently this piece by artist Paul Villinski was made of
crushed beer cans he collected off the streets of New York…how gritty. ]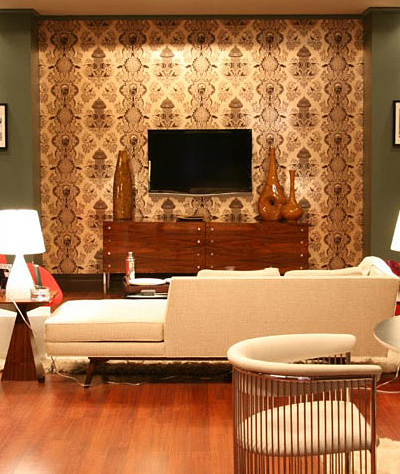 [ Of course I want the chair in the foreground! But mixed with that sofa,
nouveau wallpaper and modern console, it's heavenly. ]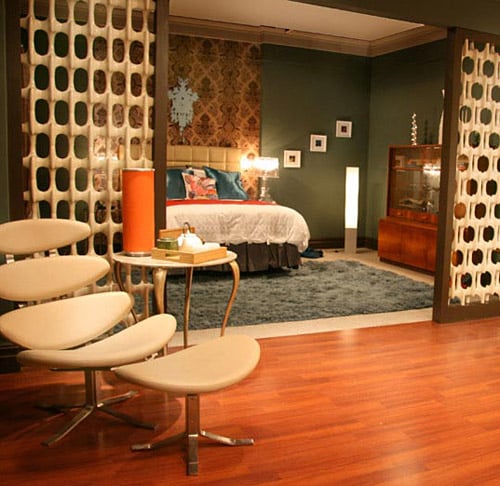 [ 1960's mod lounge chair, check; geometric form screen, check;
tufted headboard and ornate wallpaper, check check. ]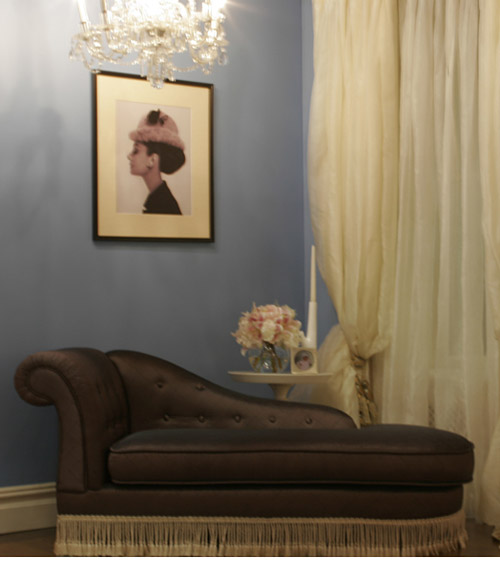 [ Simple chic, and you can't go wrong with an Audrey print. ]
[ The silver-leaf wall treatment, salmon silk bedding, and brass tables
are what I'm digging about this space. ]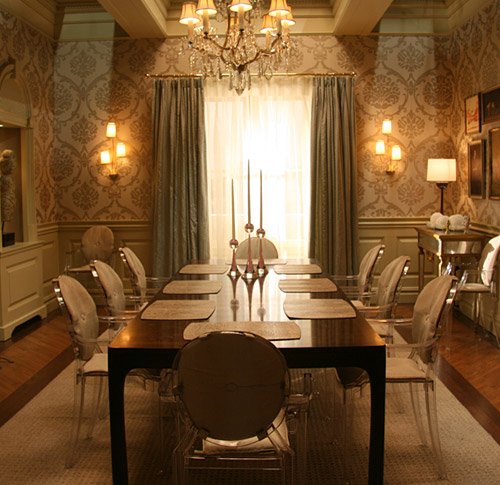 [ Single-button tufted upholstered Ghost chairs? I die. ]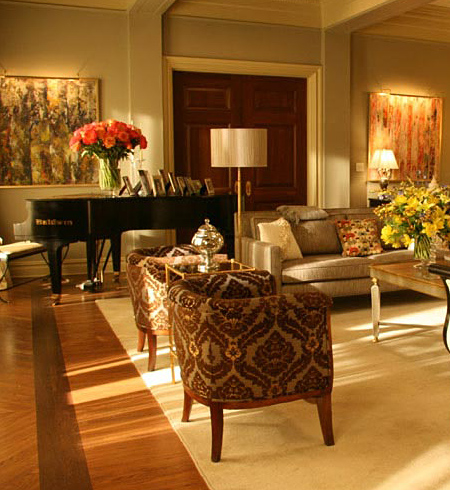 [ Abstract paintings make any space look hip, no matter how traditional that space may be. ]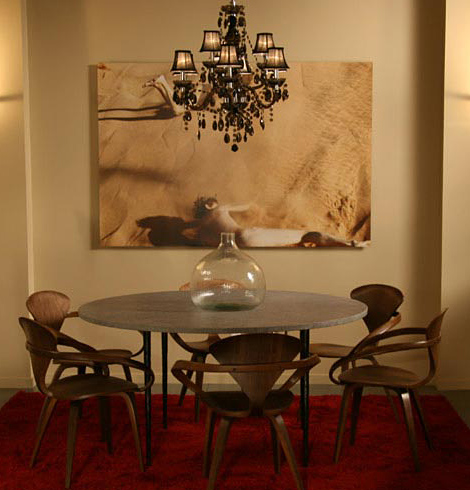 [ Cherner armchairs with fancy chandelier and avant-garde photograph = so up my alley! ]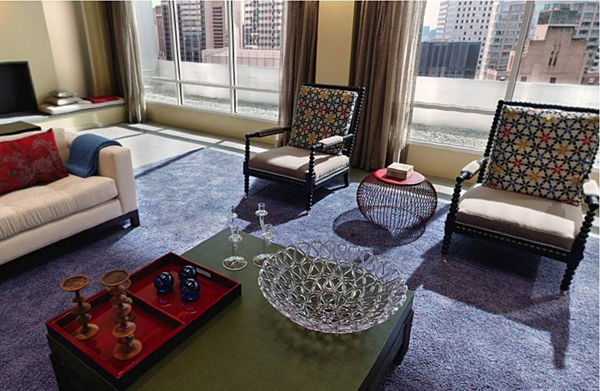 [ The Tucker Robbins red wire side table is just the right amount of pop. ]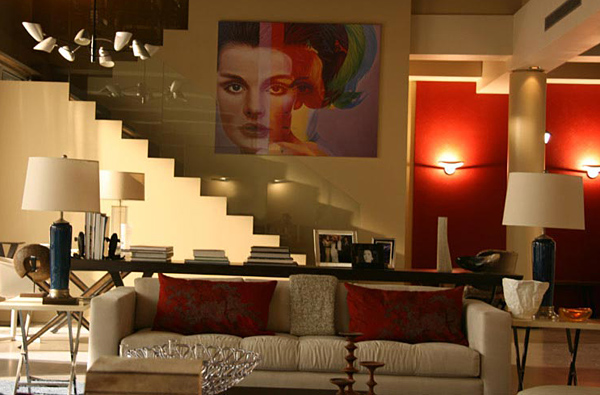 [ The power of art: I can't get over how much this Richard Phillips piece does for this space. ]
Okay so by NOW you have probably realized that these "homes" are actually sets by Christina Tonkin for Gossip Girl.  She has quite a talent for combining sophisticated furnishings, luxurious textures, rich hues, and modern touches, don't you think? Here are a few more, technically not "UES":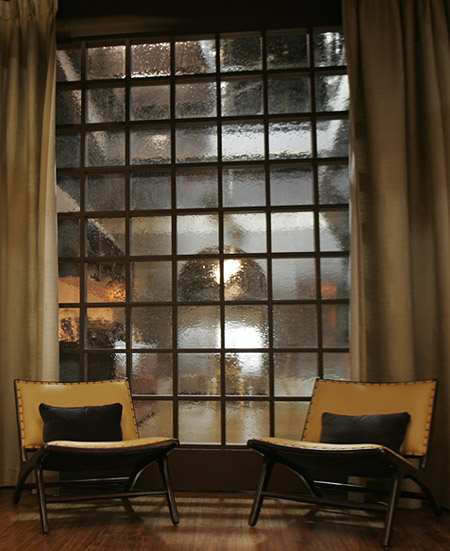 [ this has New York written all over it with the old-style glass and new-style chairs ]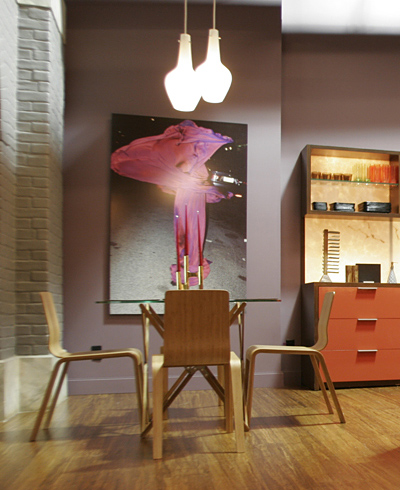 [ I'm a fan a good piece of bold contemporary art in any space, really ]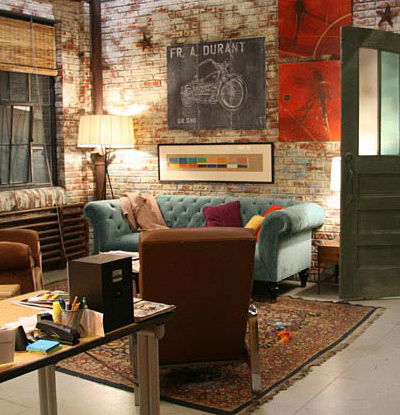 [ love how the feminine curves and color look so at home in an industrial loft space ]  
I've actually only been watching the show since last season, but I had always heard that everyone watches it for the fashion. I seem to be more drawn to the sets — that Van der Woodsen living room is one of my all-time favorite spaces!
And can we talk about last night's and last week's episodes? Very disappointed in the Dan/Blair brush-off. You?