It's getting there!
I wrote a post a few weeks ago how inspired I was to create a gallery wall in my office, using my Erin Ashley painting as the centerpiece (it's a big wall). I made some progress last week, but I've been so caught up with deadlines this week that I haven't been able to take very good photos of it. These will have to do for now!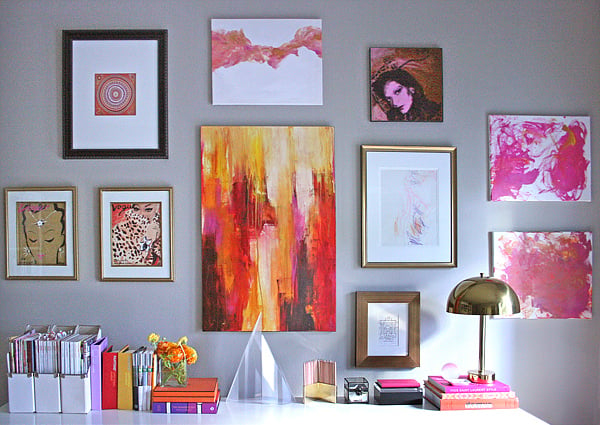 [ L to R: Hermès scarf image; vintage Vogue illustrations;
painting by me (I hope to replace it); painting by Erin Ashley;
Warhol's DVF portrait; Leighton's scribble; my sketch of Trevi Fountain;
two of Leighton's recent paintings ]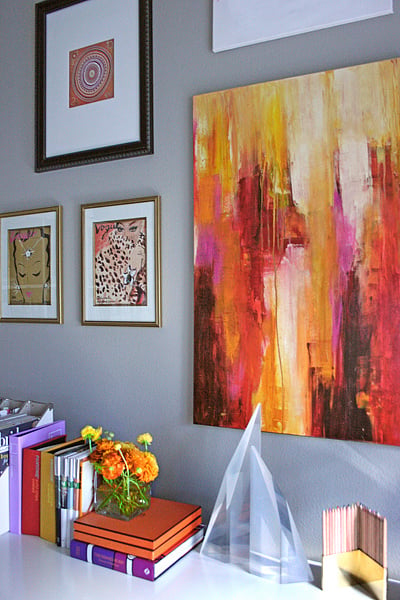 [ I recently purchased the colored pencil set from
Jayson Home & Garden. LOVE IT!!! ]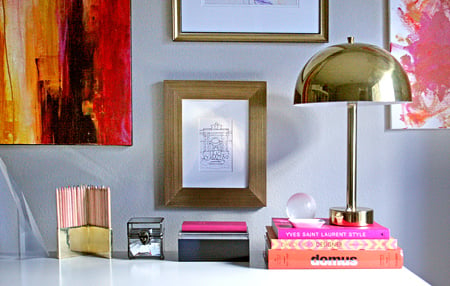 [ The other vintage brass lamp is currently residing in my dining room;
The black box with clear acrylic top was a Target buy —
so handy for fave business cards I've collected through the years! ]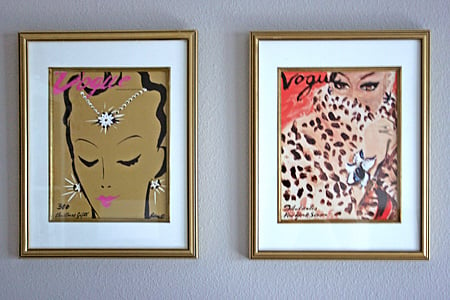 [ I do love fashion sketches — these are from a calendar my mom gave me for Christmas,
but I have some others from vintage magazines I've purchased that I may use instead. ]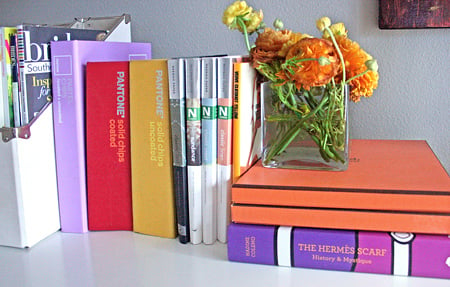 [ Some of my everyday essentials, and inspiration. ]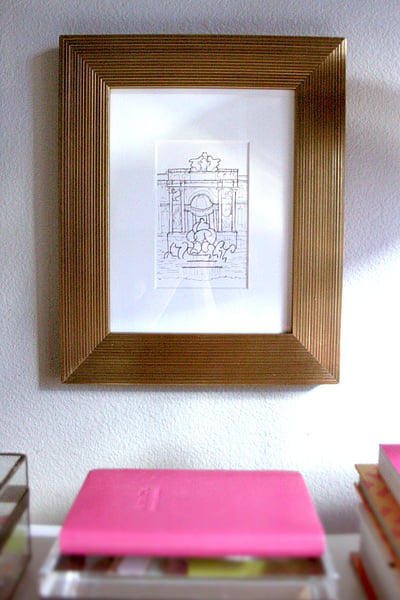 [ I did this sketch in a hurry when we were in Rome
for our honeymoon. If you've ever been there in the summer,
it's crazy crowded so I needed to be quick about it! ]
I really tried to make it as D.I.Y. as possible, using sketches and paintings I had, plus a few images from books and a calendar I own. All frames and mattes are off-the-shelf from Aaron Brothers. Once I get the rest of the office done, I'll be sure to share more pics of the whole space — and I'm sure this wall will keep developing and growing! Actually, I'd love to make it a revolving art wall of Leighton's pieces, and perhaps some of mine. Fun, right?