Hello lover…
How stoked was I to find this exact same piece in a thrift store down the street, for $90? Brass is in great condition, all glass shelves intact!
Prior to purchasing, I came home to show husband my find compared to pricey versions like those on 1stdibs. Understandably, he was a little frightened of its fabulousness (as my friend said, "it's not for everyone," LOL). Lo and behold, found the same one on ModFruGal.com. I looked around on her site more, and was so impressed with what she has done with her own home, I had to share! She does her legwork, going to flea markets and estate sales, and really finds some beauts to restore. Be sure to check out her "before" pictures from the remodel, and her DIY furniture projects…you'll be impressed too!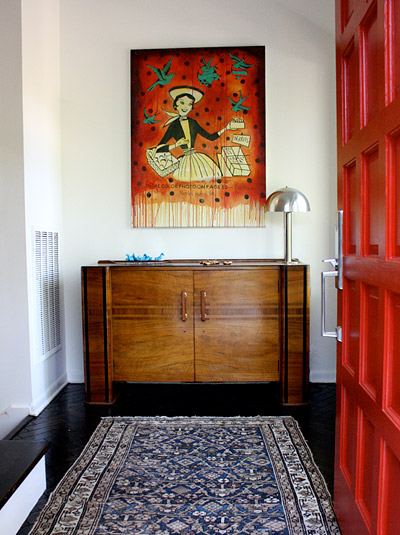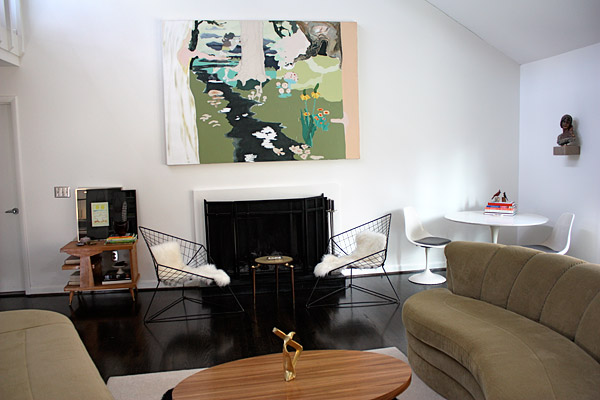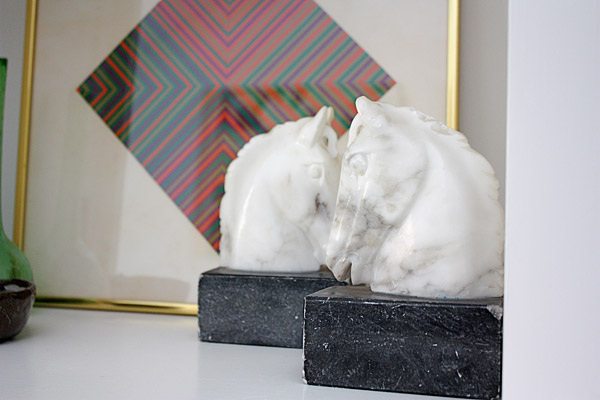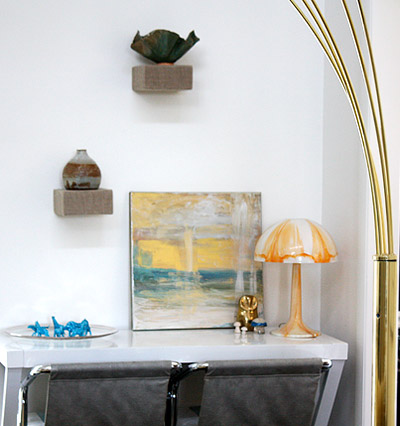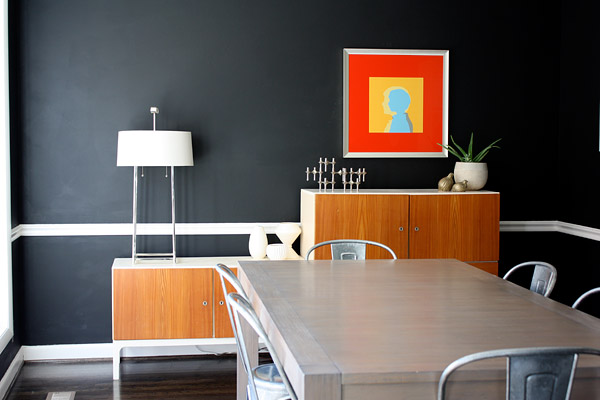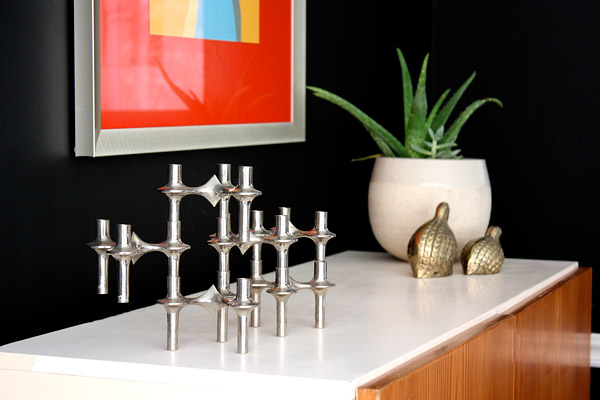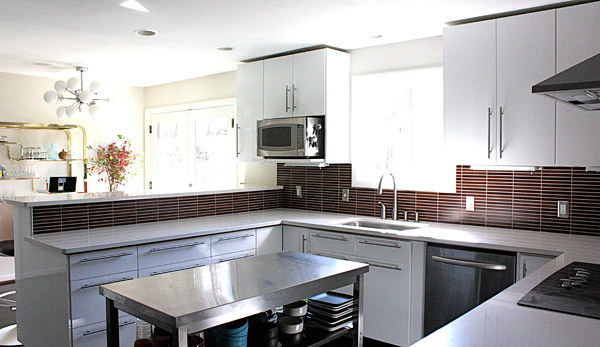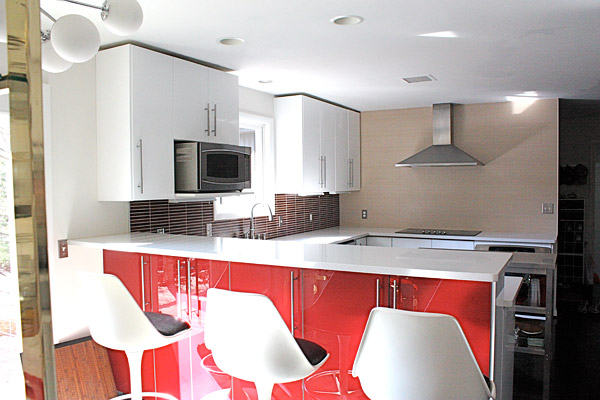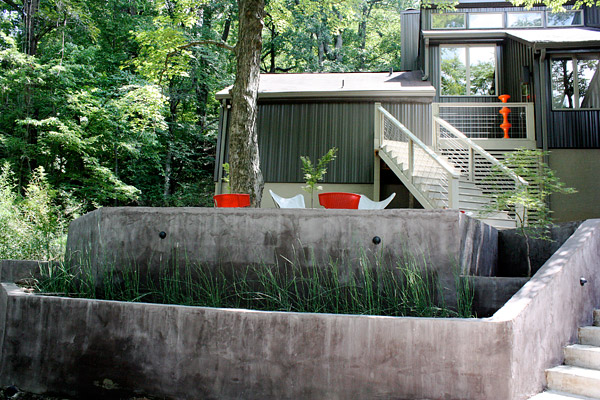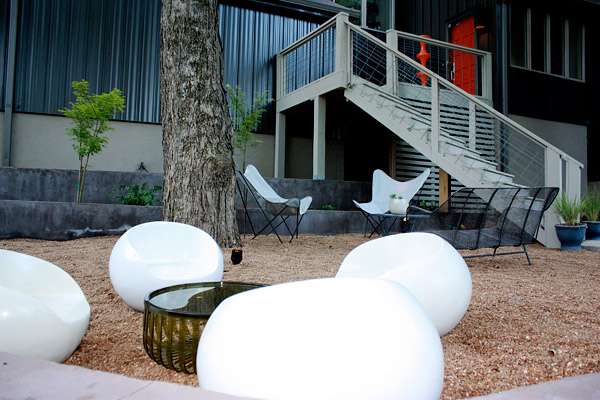 Her DIY "tush cush" project: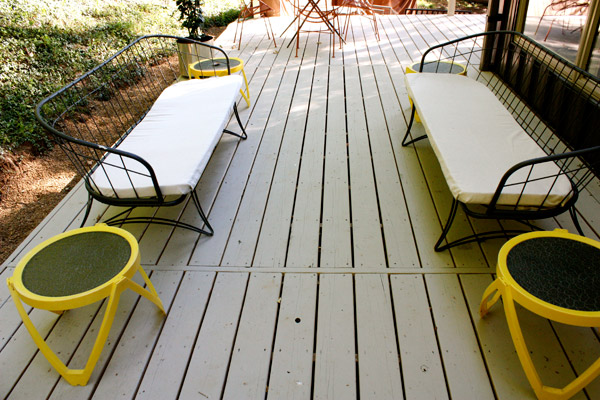 Her refurbished faux lacquered table project: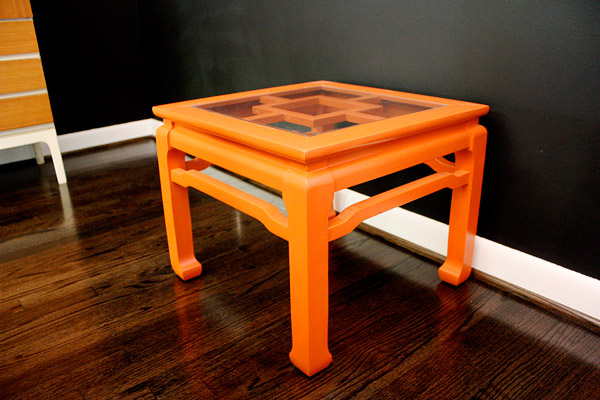 I'll definitely be doing her "cola and Noxon" treatment to my new étagère to shine it up properly.
And be on the lookout for a few new photos once I get this stunner in my office and properly styled!
p.s. Those slits on the bottom shelf…for RECORDS…heh heh…