Super duper excited to showcase this particular project. I absolutely love working with this client, having done so now on three of their Jellypop Shoes sites (and currently designing the Fall 2011 site in fact!). I've mentioned before, one reason is that Creative Director Jennet Chow strives to constantly evolve her brands. But I am also realizing that through this process, she and her team have made me push my own creative limits beyond what I think I can and can't do, and therefore, I'm evolving as a designer as well. Neat, huh?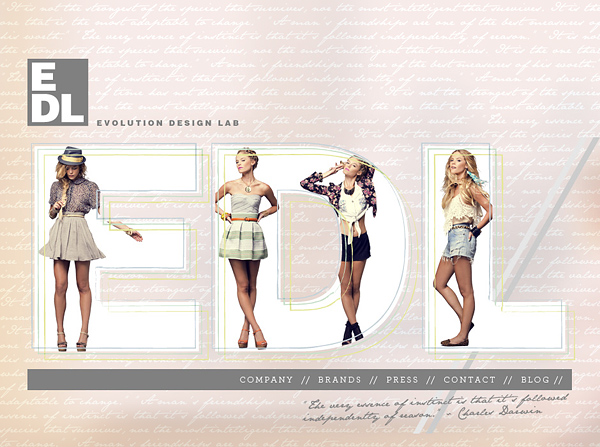 When Jennet came to me to rehaul the site and look for their umbrella company, Evolution Design Lab, and mentioned she wanted to go edgy yet still young and pretty, I jumped at the chance to explore this challenge. She pretty much let me go crazy with my initial concepts (and actually appreciates when I do that — how great is that?). As is the case with many projects, she picked a few different concepts to take into the next round and further develop together. After we nailed down the homepage look, she directed me to create totally unique section pages that as a whole still look like one story — not as easy as it may seem! But the end result is actually so in-tune with my own personal style that I couldn't be happier.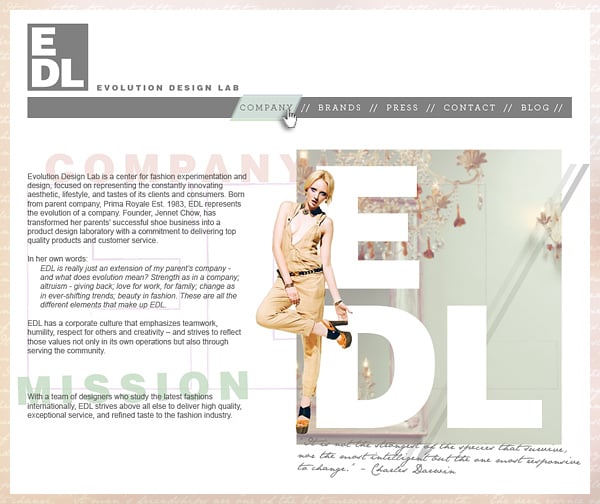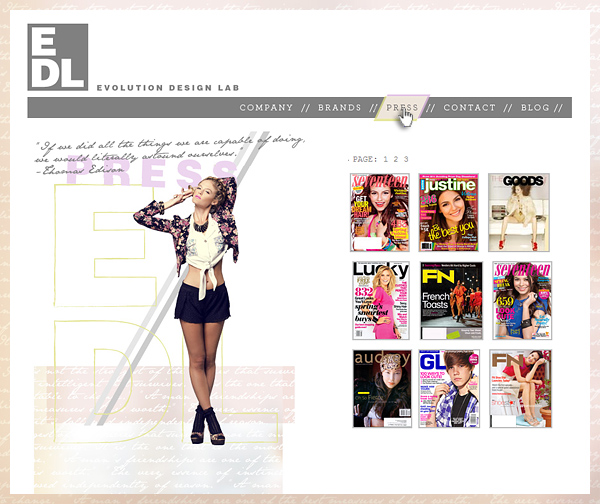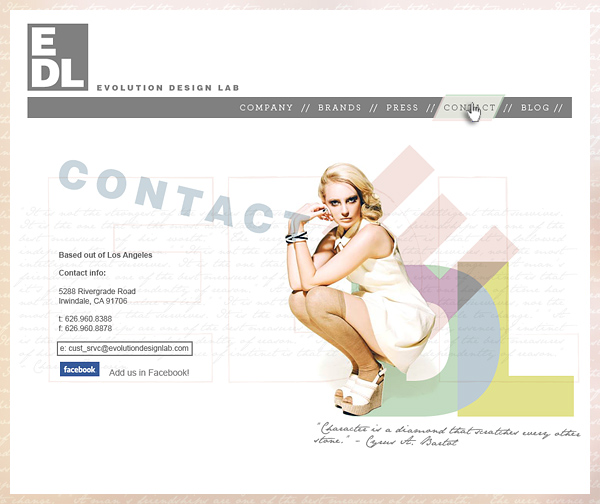 Yay for fantastic clients with great vision! Especially those that come back to collaborate again…really, as designers, what more can we ask for?