What a difference a few key accents can make
Our tract home kitchen has always bothered us — the white raised-front cabinets, basic white appliances, not-so-special sink and faucet. These are the things we won't change unless we want to take on a major remodel (which seems silly since it's only 4 years old). When we moved in, we upgraded the countertops to Zodiac, and floors to walnut plank. Now that we're just about done with our living room redo, I figured it might be time to pay a little more attention to this central space. With just a few added pieces, we were able to update our boring white tract home kitchen into something that's perhaps a little more sophisticated and unique. I hope so anyway…
THE NEW PIECES: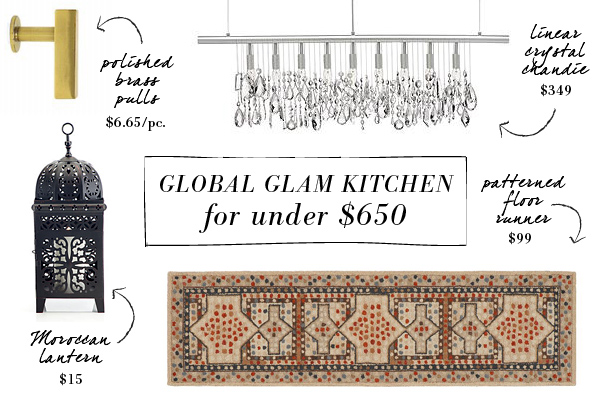 [ pulls | lantern | chandelier | runner ]
THE RESULT: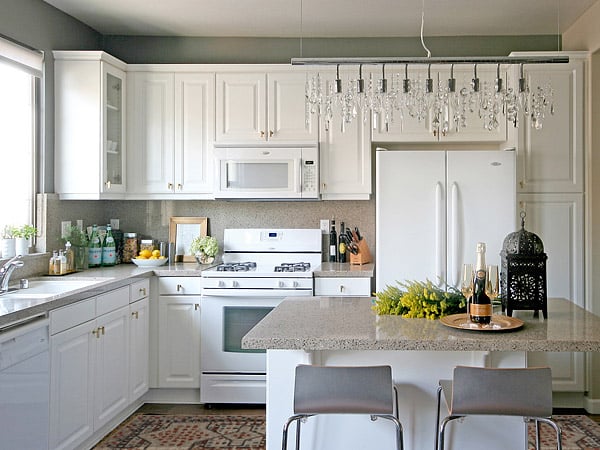 [ view from the dining room ]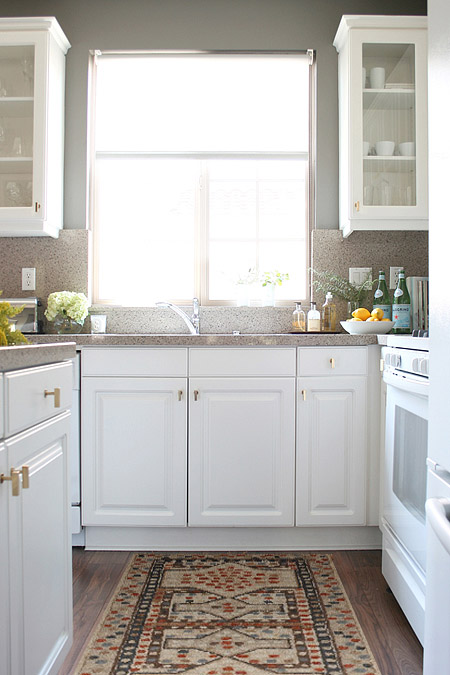 [ Vinyl "paned" windows also bug us. A lot. ]
[ Seems this sketch likes to move around. You'll see it again. ]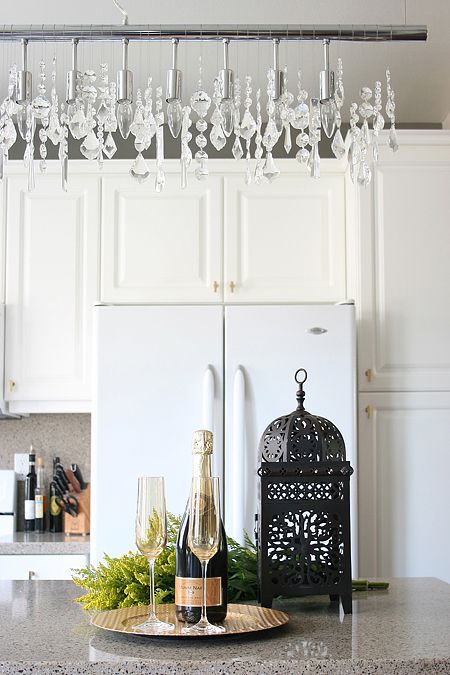 [ Set aside a good 1 hr.+  to get the crystals up, but they sure are purdy. ]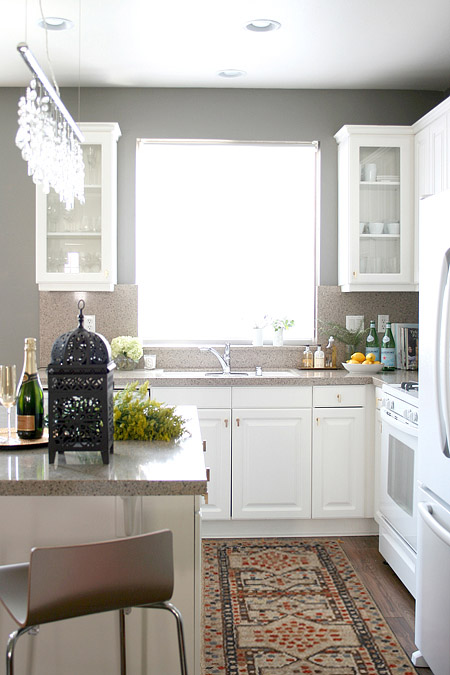 We suspect the pulls are meant to be horizontal, at the corners of side-by-side doors. But by turning them down vertically, we were able to use them on all the doors and drawers without having to drill any new holes. Bonus!
The wall paint color — Ralph Lauren's Mombasa Mist — extends from the dining room, providing a nice contrast to the white cabinets. The roller shades were from The Shade Store, and the brushed aluminum bent plywood barstools were our first "real furniture" purchase from DWR many years ago. (One day I will replace them with some fabulous 1970's brass barrel-back stools, mark my words!)
I'm loving the new look so far. Of course my husband is hoping this love inspires me to cook more. He may be in luck.