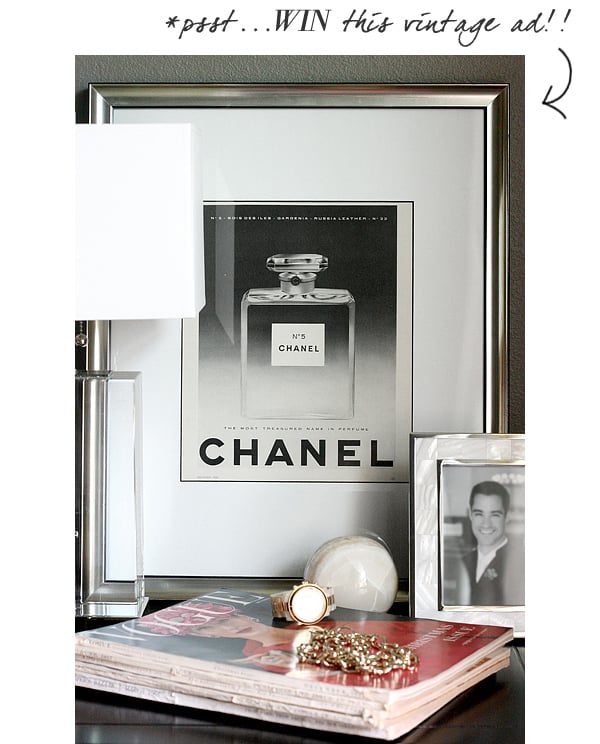 From a December 1955 VOGUE!
Thank goodness it's Friday. I've had quite a busy week, how about you? Whew. Let's all celebrate the weekend's arrival with this fun giveaway I cooked up!
I've mentioned before, I have a collection of vintage fashion magazines that I've purchased over time from Paper Pursuits. When you buy the issues online, you don't really know everything that's going to be included. So it's exciting to flip through each lovely page and spot an ad or an editorial spread that's completely amazing. Lucky for you, I've done the work and found that spectacular page: a classic 1955 Chanel No. 5 ad!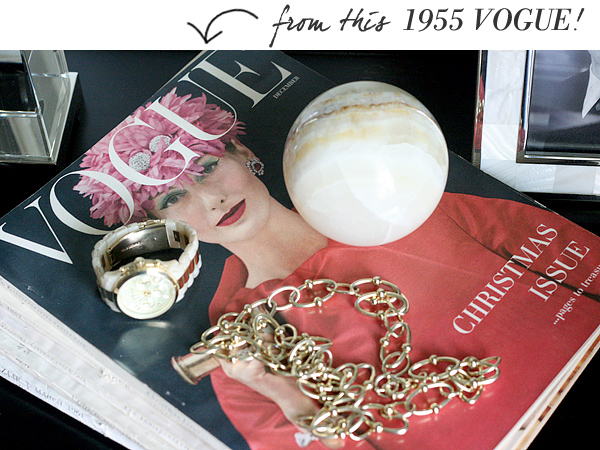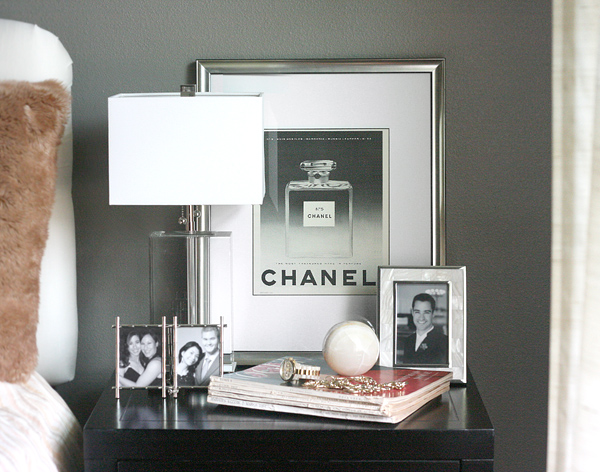 Personally, I love it on a dresser next to your favorite perfumes, or on a nightstand tucked behind a lamp, or mingled in on a bookshelf, or above an entry hall console, or sitting atop a fab bar cart, or hanging proudly on a gallery wall. (Or would make an amazing gift, holiday shoppers!) Just a few ideas: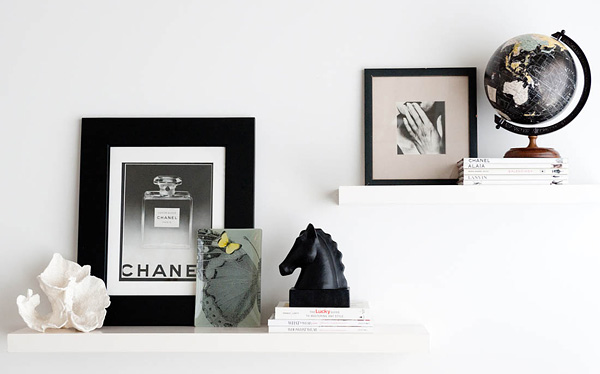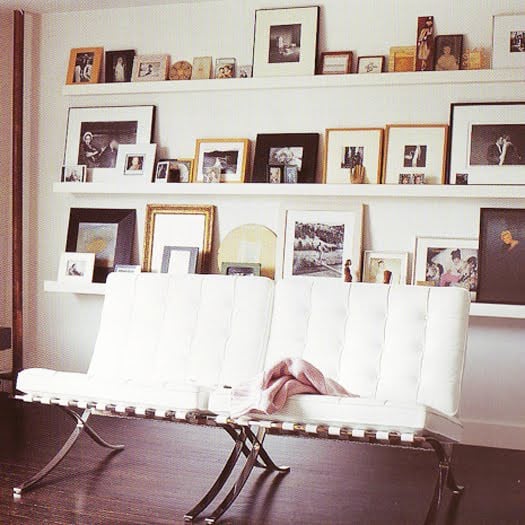 [ via dress, design & decor ]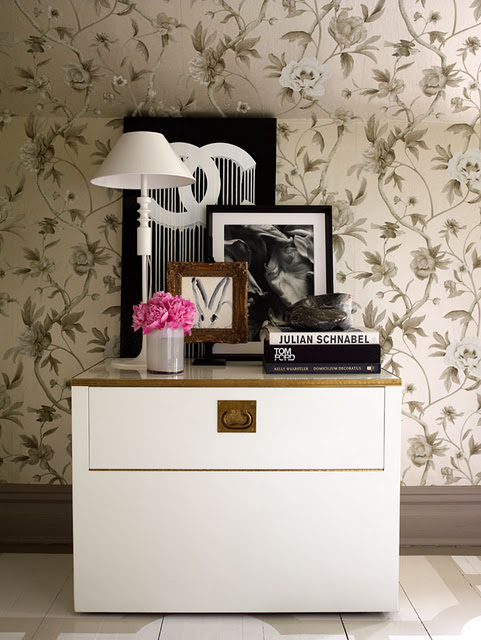 [ Robert Passal via The Zhush ]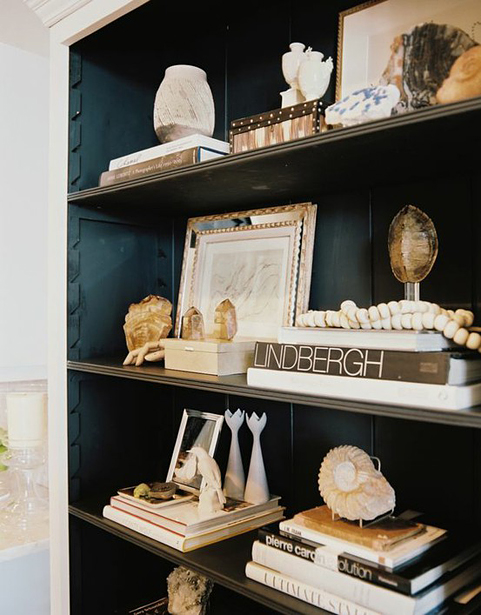 [ Lauren Gold via Lonny ]
[ Society Social ]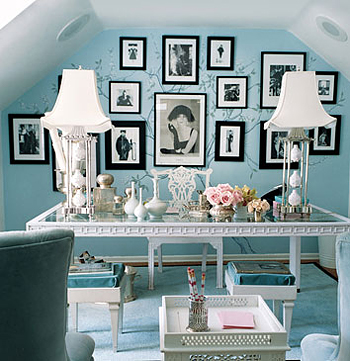 [ Mary McDonald's (old) office wall in Domino ]
To enter, be a new or current follower of small shop on twitter or Facebook, and comment below that you are, plus let me know where you would put this if you won (or who you'd give it to…if that's even an option!). For extra entries, follow small shop on Pinterest, Lyst, Bloglovin' and/or Tumblr. Comment for each extra entry — lots and lots of chances to win!
Winner will be announced next Friday, 11/11/11! Good luck, or bonne chance!
**Frame not included (don't want to ship it!). Full ad size is about 10×13, with the ad area being 9×12. Would be perfect in an off-the-shelf 10×13, 11×14 or 16×20 frame.