Are you feeling it too?
We've decorated the house and yet I've felt like it needed a little punch — the neutral gold/silver/white on green is looking a little too predictable these days, don't you think? I think I found the perfect addition that will give it what I need: adding black into the mix! Don't you love how much black/white stripes make everything pop with a touch of green?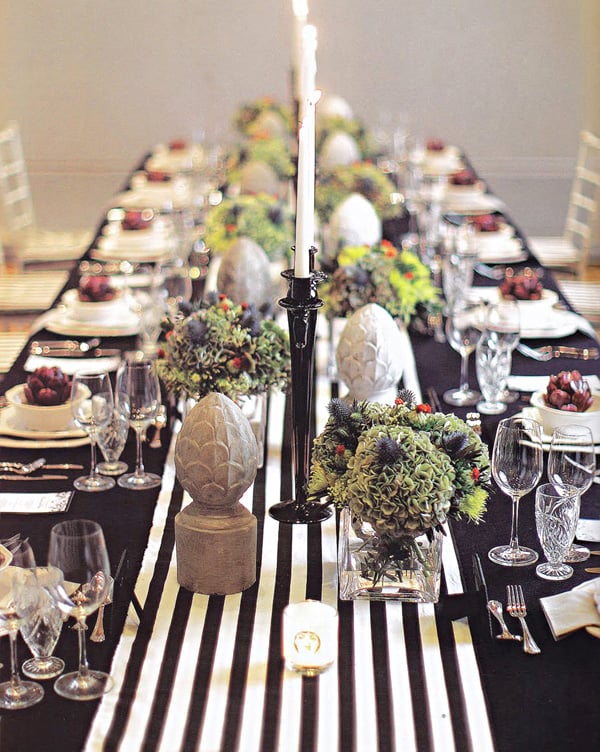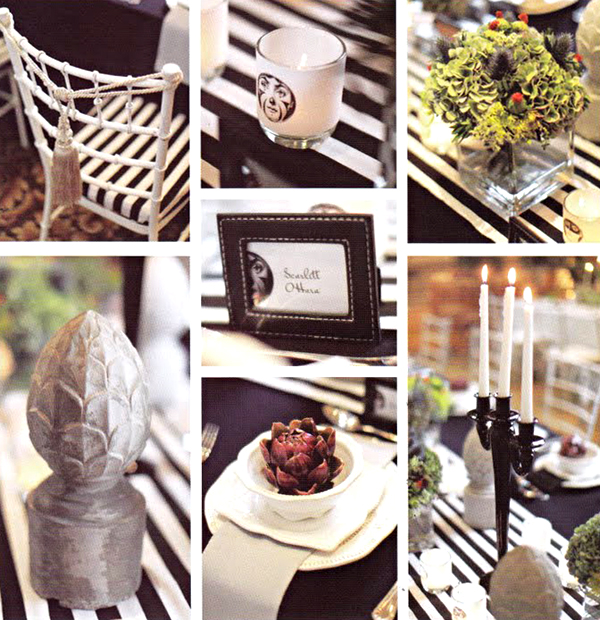 [ Vatel Manila ]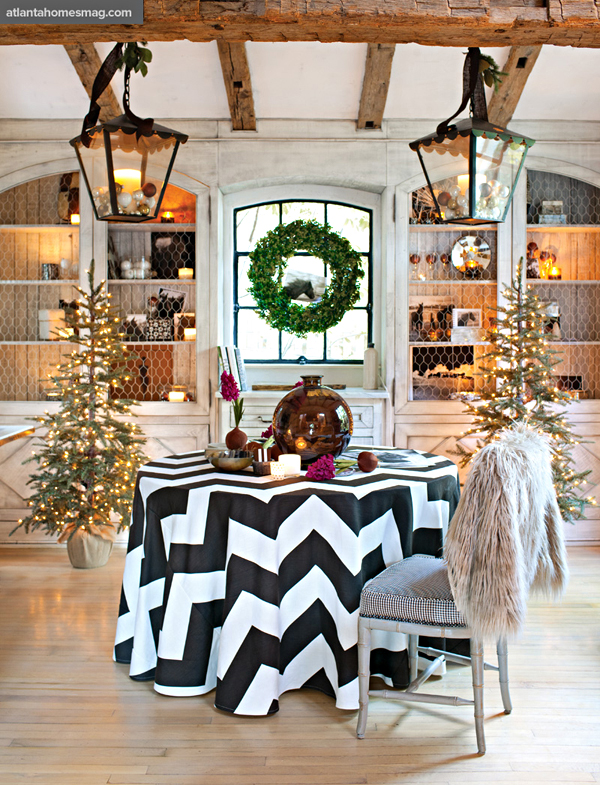 [ Ballard Designs via Atlanta Homes Magazine ]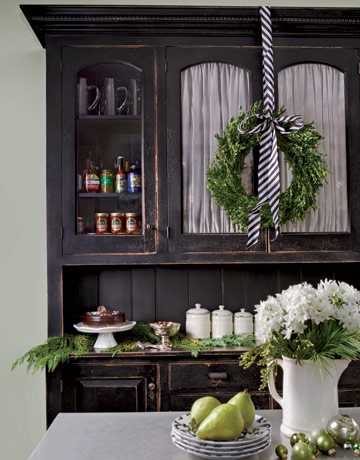 [ Country Living ]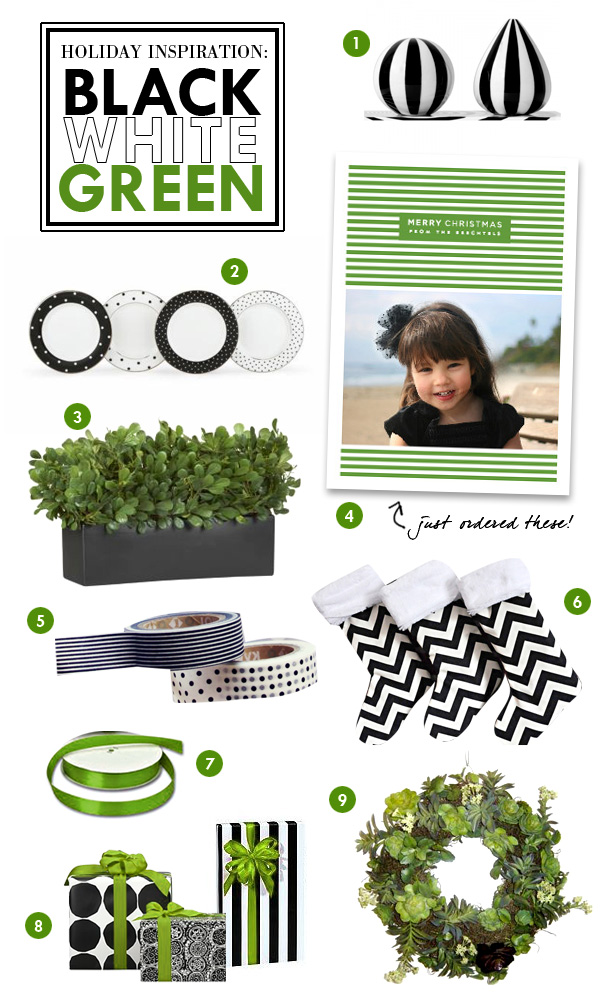 [ 1 ] Jonathan Adler salt & pepper shakers, $48 [ 2 ] Kate Spade "Larabee Road" tidbit plates, $80 [ 3 ] Crate & Barrel boxwood planter, $79.95 [ 4 ] Minted "Merry Stripes" card, $1.68 each [ 5 ] Washi tape, $9 [ 6 ] zig zag stockings, $25 [ 7 ] green satin ribbon, $6.95/10 yds. [ 8 ] Crate & Barrel Marimekko gift wrap, $7.95 , and black/white striped gift wrap, $9 [ 9 ] Vivaterra succulent wreath, $98
What's your holiday decor inspiration this year?
With the closing of my stationery company, this is the first year that I haven't designed my own (and many others') Christmas cards. At first I was excited about all the extra free time, but grew quickly frustrated that so many online photo cards look the same! Have you noticed that too? Everyone used to tell me this, but I guess I never actually looked. So now I'm kinda sad.