…keeping us on track for our most stylish year yet…
I am thrilled to welcome client/blog friend/daily inspiration Victoria of vmac+cheese today! You may have seen that we made some changes to her look last month, my favorite being the (no-brainer) incorporation of her own lovely handwriting into her new header and logo — a brand styling success, IMHO! And look out for more from this talented miss in 2012…lots of good things coming, can't wait!
Hi small shop readers! Victoria from vmac+cheese here to bring you what I hope is a serious dose of fashion inspiration. Erika was kind of enough to give me free rein to talk about whatever I wanted today, and as I looked around for ideas, I kept coming back to one thing in particular: how obsessed I am with Elie Saab.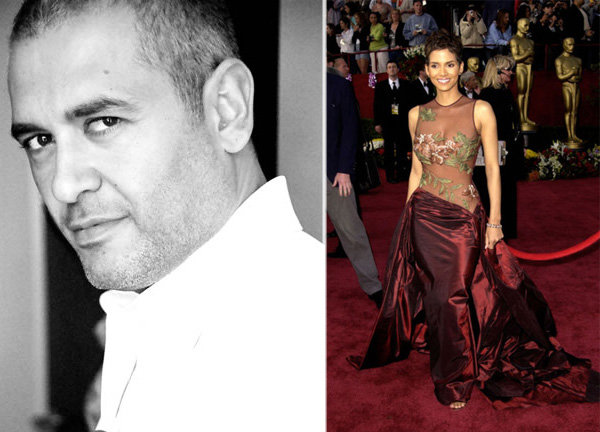 Elie Saab is a Lebanese designer who sky rocketed to fame when Halle Berry wore a beautiful burgundy red gown by him to the Oscars in 2002 — the same year she nabbed the trophy for Best Actress for her work in Monster's Ball. Since then, Elie Saab's gorgeous gowns continue to be a red carpet favorite. You might recognize these two dresses, worn very recently: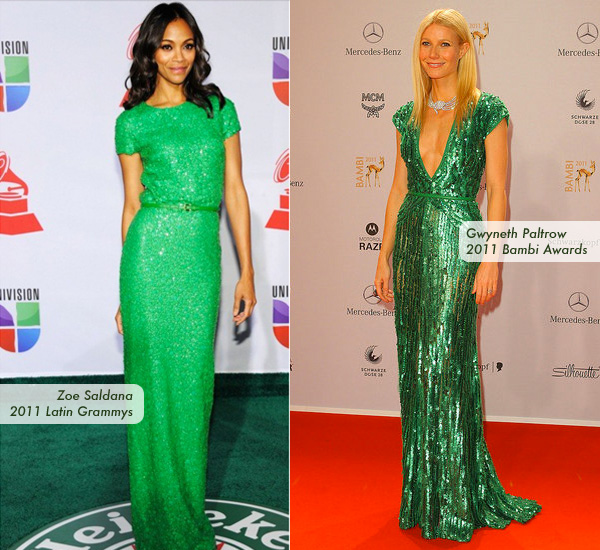 I particularly love that while his gowns can be show stopping, there's a lovely understated elegance to them. They allow women to take a bit of risk — perhaps in their color, or the material, or even the cut — but at the same time, the wearer still seems so feminine. The Fashion Model Directory summed up his look best when they wrote:
"Saab's collections are glamorous and sophisticated, fusing a cultural myriad of fashion influences to give a distinctive and modern edge to his designs. He experiments with the central themes of femininity and romanticism, creating clothing that is cut-to-the-curve, with soft edges and exquisite detail including hand embroidery, beading, and the use of luxurious fabrics such as mousseline and silk."
Elie Saab's Spring/Summer 2012 collection was certainly no exception to this rule. Now that the new year has come, it feels like it's okay to be looking ahead to spring, so for your enjoyment, here are my absolute favorite looks from this collection:

So amazing, isn't it? If only I had an occasion — and the budget! — to indulge in one of these beauties!! Which dress or look is your favorite?
You can also view the entire SS 2012 Elie Saab show here. But get ready…you'll be lusting after his work for the rest of the day!