C'est moi, oui?
So thrilled to be invited to participate in a friendly design duel on Hello Splendor today*! The challenge: pick a table, a chair, a dish set, a centerpiece, a lighting fixture and a favorite brunch cocktail, for a breakfast nook that describes your style. I decided to go with a mix of vintage and contemporary pieces, add in some Lucite, fur and brass — et voilà!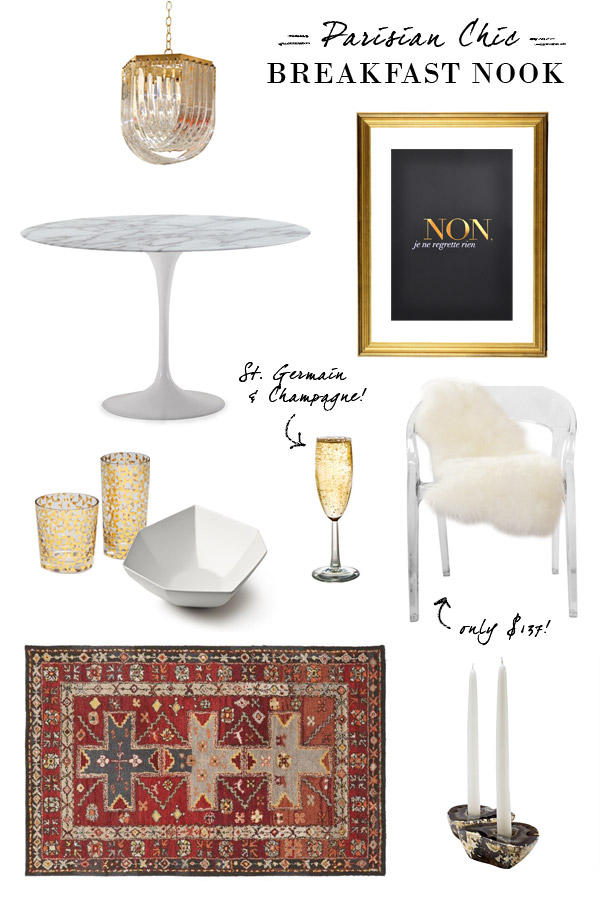 I added in an art print and a rug to complete the room. For the other sources, go check out the post*! And make me look good, won't you? Vote for my design if you like it!
Clearly I was inspired by my recent finds on Nuevo Estilo, some of which I posted a few weeks back that you'll have to endure again: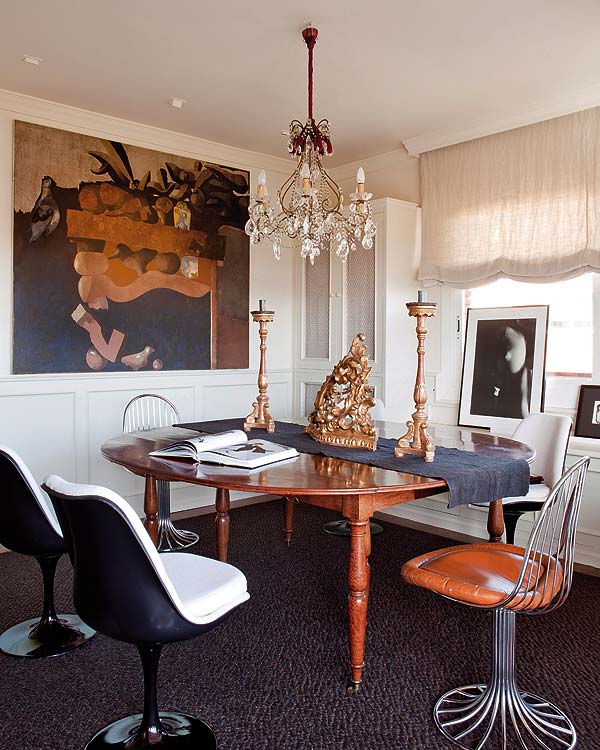 Dalla Polvere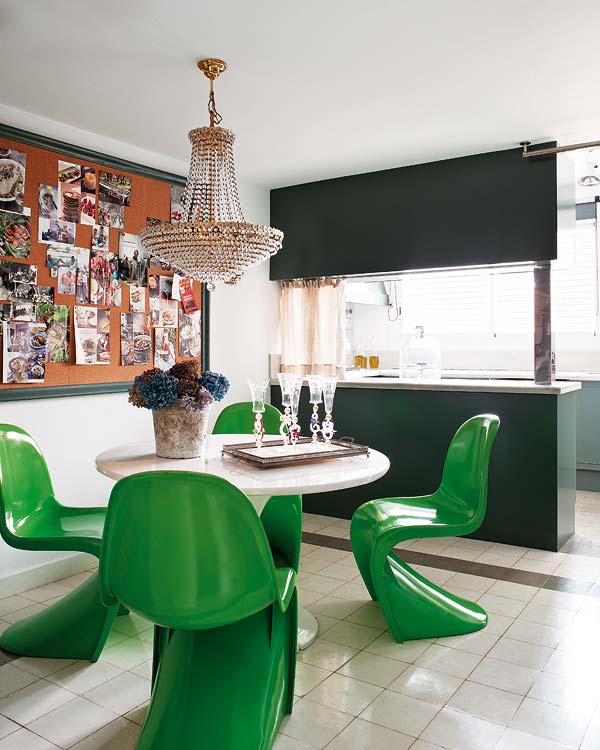 Dalla Polvere
Lou & Hernández
Melián Randolph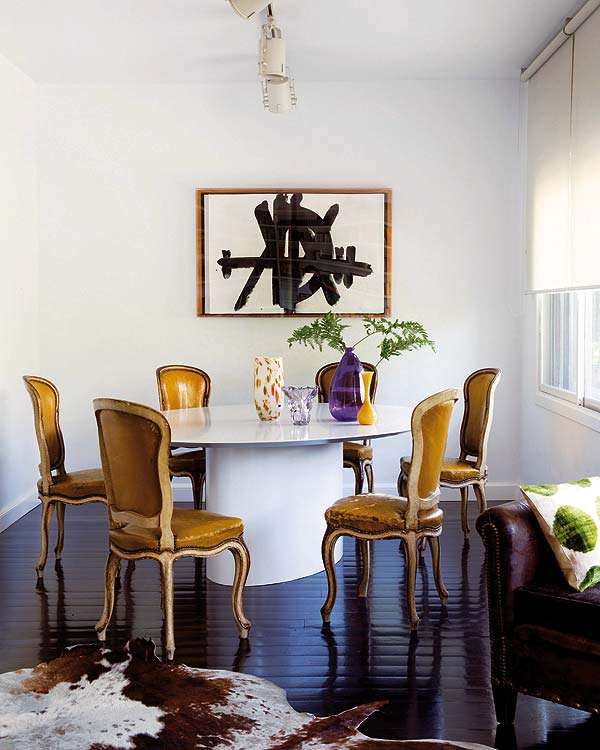 Carina Casanovas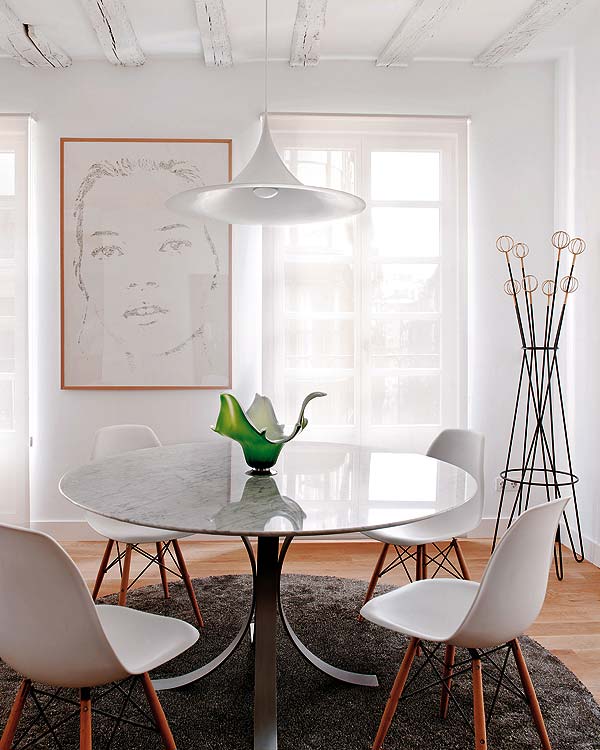 Mikel Larrinaga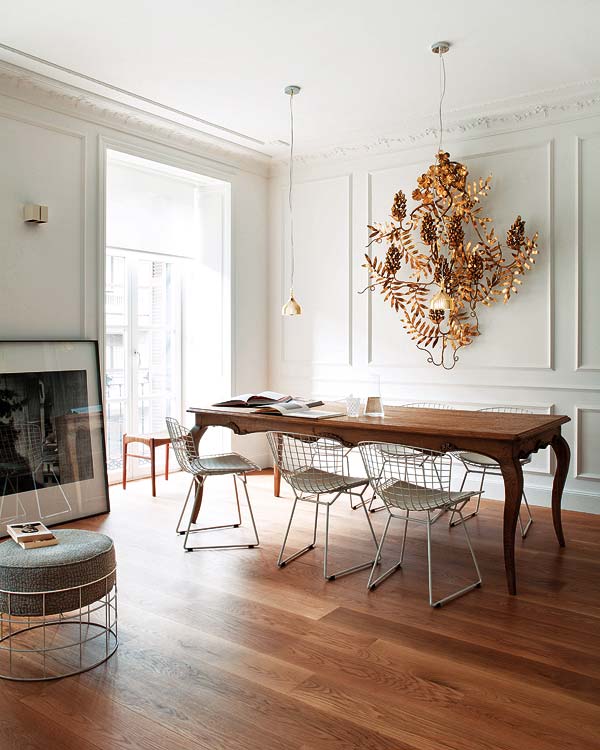 Marie-Laure Helmkampf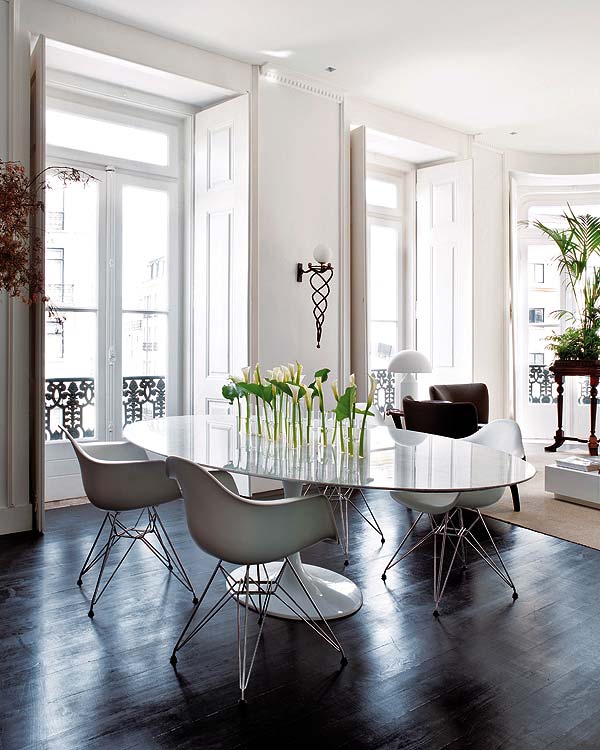 Drago Capital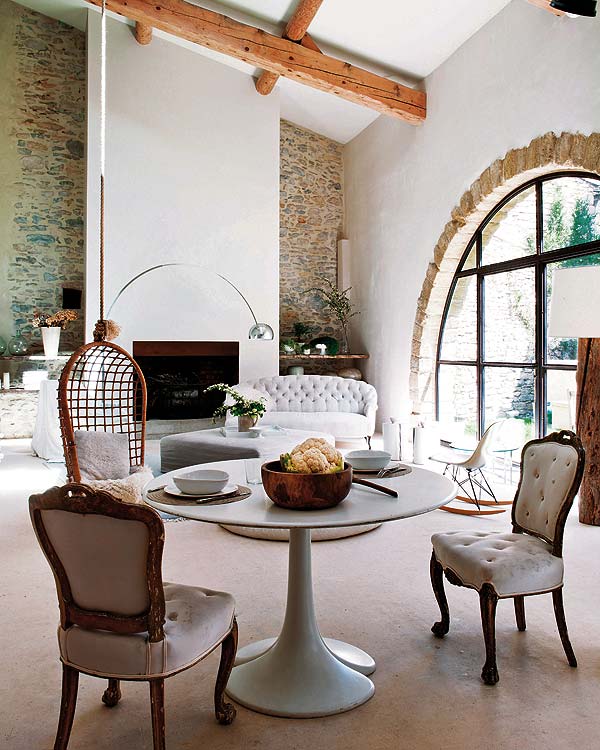 Marie-Laure Helmkampf
It's ok if you want to sigh. (I did!) They really knocked these out of the park, didn't they?
In other news, my LUXE feature is officially out on newsstands! Hopefully I'll get a chance to grab a copy asap so I can share. In the meantime, you can view it online here (p85 digital).
As always, a big merci!
*So sorry everyone, change of plans on their end, it's going up tomorrow instead. Thank you for your would-be votes anyway!