Please welcome Viv from Fashion Truffles!
I'm feeling quite lucky today that Viv of Fashion Truffles is stopping by, bringing with her a style that invigorates me on a daily basis. And today she is inspiring us with so much pretty I don't know where to start! Ahhh! Thank blog for her.
Hi small shop readers! I'm Viv from the fashion and lifestyle blog, Fashion Truffles. I was so incredibly honored when one of my favorite blogger friends, Erika, asked me to write a guest post for her super stylish blog. I'm a huge fan of hers – her taste is just flawless, don't you agree?! So here it goes…
Green, green, everywhere green. Mint and seafoam green are my favorite green hues. These colors pair beautifully with gold and camel or cream accessories and, in my opinion, are the most flattering pastel tone. Is it me or do mint and/or seafoam green look good on just about any skin tone?! How do you feel about these pretty green tones?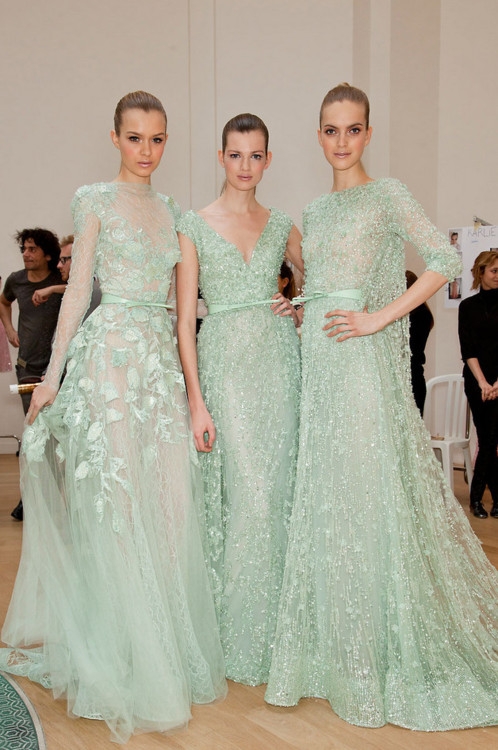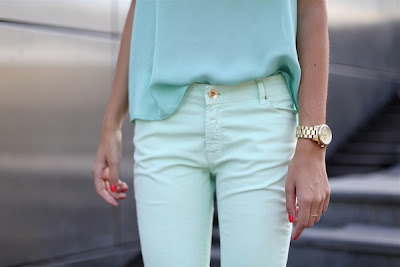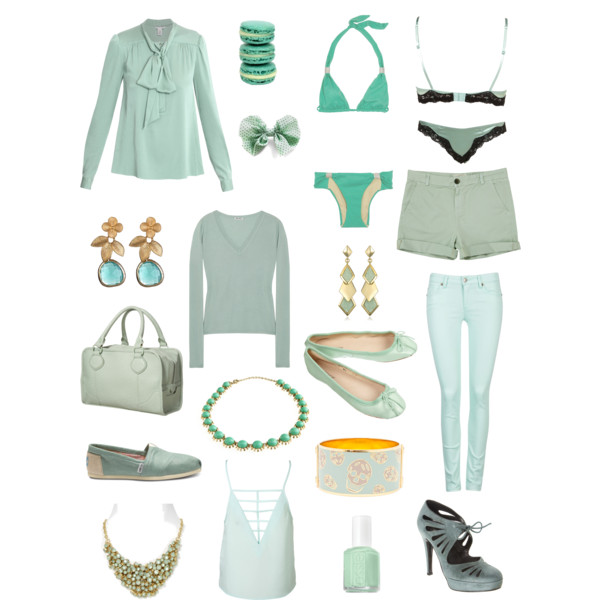 Diane von Fürstenberg shirts blouse, £110, Miu Miu cashmere top, $510, Current/Elliott cotton short shorts, £60, Lattice Back Crop, $48, Heidi Klein bikini bathing suit, £83, Mint Silk Mini, $16, Silk bra, $36, Flat heels, $32, CO-OP Barneys New York tying shoes, $169, TOMS mint shoes, $48, J Crew vintage jewelry, $68. Alexander McQueen gold enamel jewelry, $295, Aqua chain jewelry, $48, Alvina Abramova mint jewelry, $65, Kara Ross post earrings, $170, Hair clip accessory, $7.99, essie nail polish – mint candy apple, Mint Colour Drench Holdall, $72