J'Adore
I thought I would take the opportunity to thank Adore Home and Luxe Interiors + Design for including me in their lovely publications recently! It is such a tremendous honor to be featured in each of these quality reads. The Adore Home issue just came out on Saturday — and I am still giddy to be featured alongside Naomi Stein, Society Social, Kishani Perera and Angie Hranowsky…all faves of mine.
Here's our dining room!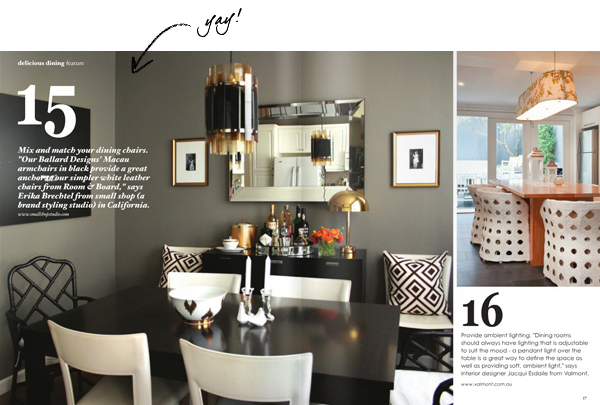 Thrilled for Naomi of Design Manifest (you must check out her entire spread!):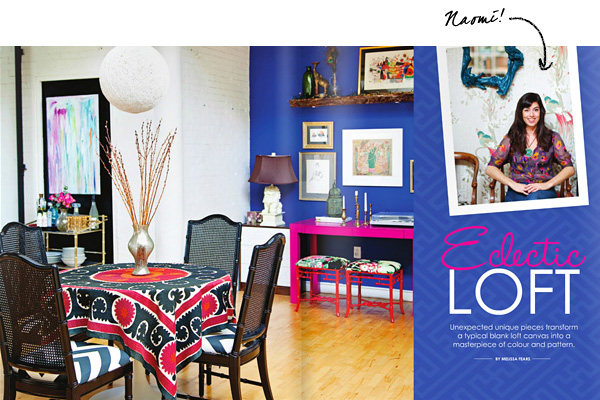 I also really enjoyed this project by Claudia Stephenson (especially since my recent home re-styling includes more color!):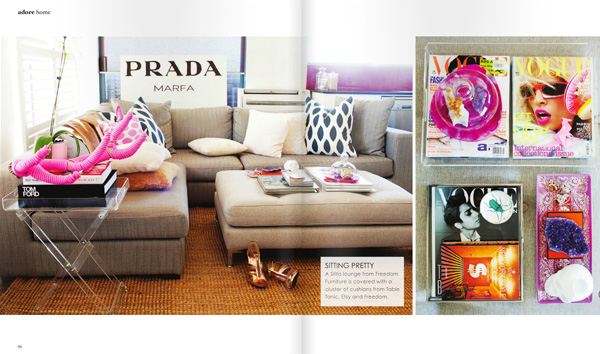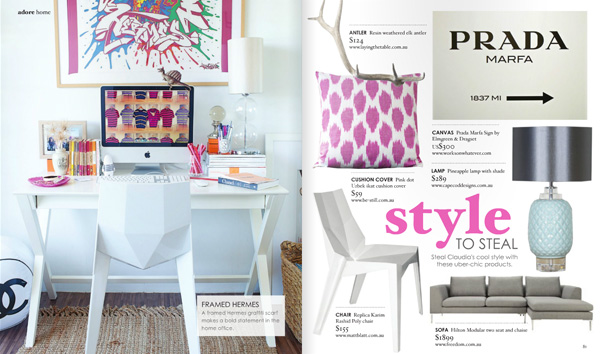 And of course, always, Angie Hranowsky: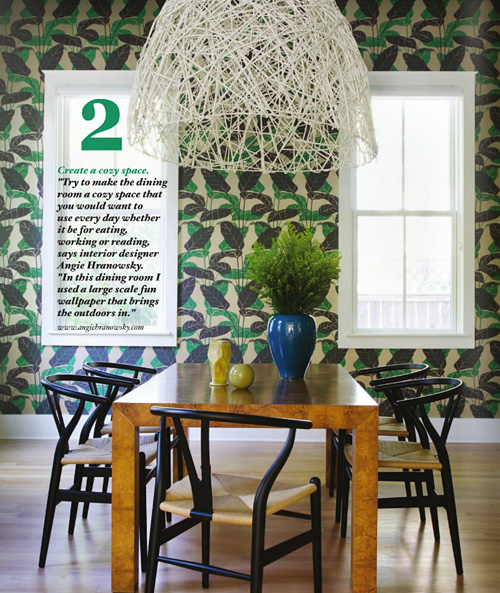 But I can't wait to meet Kishani Perera (and pick up her book!) in a few weeks at her book party: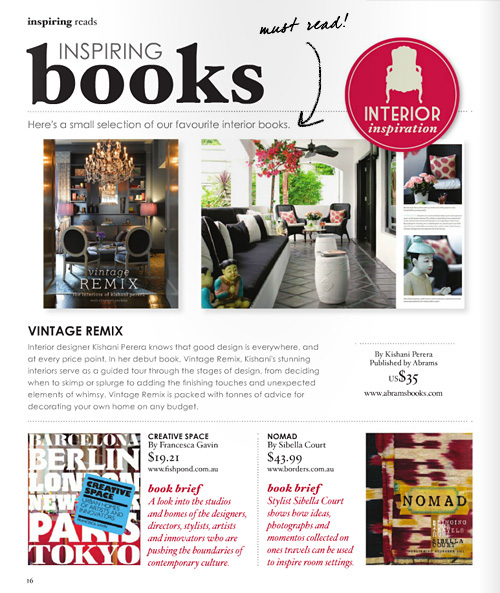 Adore Home is always packed full of clean, crisp, punchy colors and patterns, and they do such a great job of pulling together products to make the looks your own. Don't miss it!
I was also so very fortunate to have been featured in Luxe magazine's Southern California Winter 2012 issues. It was a pleasure working with their team on my picks for designer to-do's and must-see's in So Cal: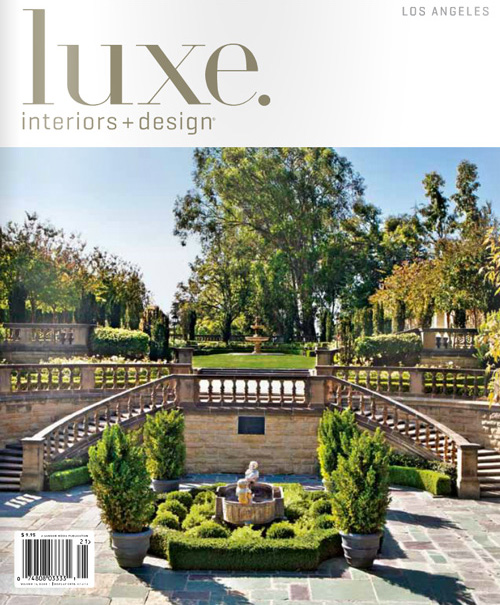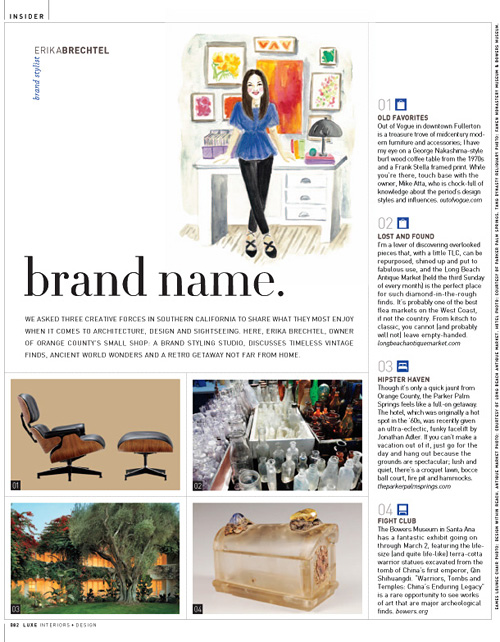 (Heh heh, this illustration of me makes me giggle. I've never been illustrated before, have you?)
Thank you for allowing me to share these with you today!