Well that headache on Monday ended up being a full-on, in-bed cold/congestion/compressed nerve (!) ALL week. Miserable. Thankfully we are headed out for a little R&R in Palm Springs this weekend. Originally we intended to go out with friends for Coachella, but seems we were not quick enough to purchase the tix. Ah well, we get to take the kiddos now, and we will still be going out in style…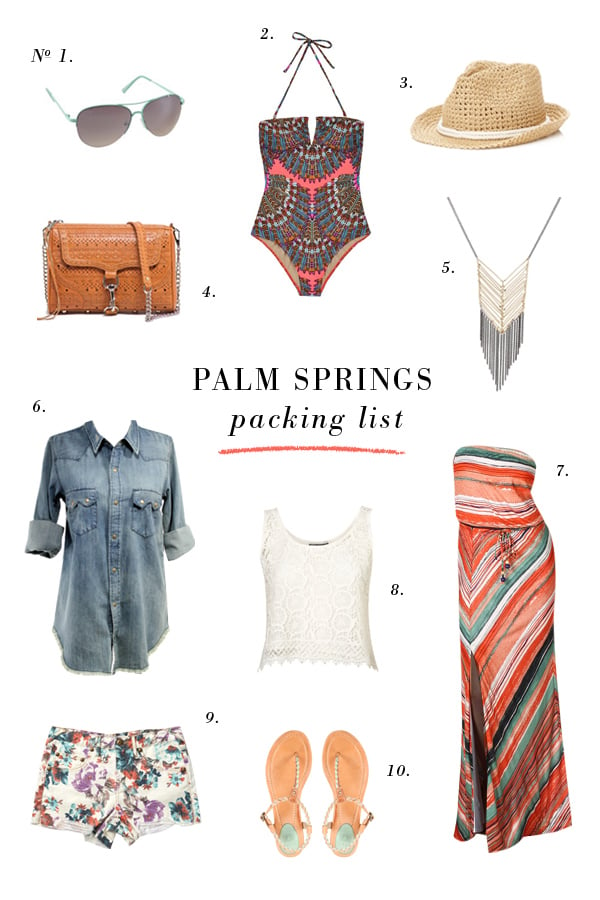 1. Topshop aviators, $28 2. Mara Hoffman one-piece, $239 3. Genie by Eugenia Kim crochet hat, $62 4. Rebecca Minkoff perf MAC, $395 5. Adia Kibur necklace, $48 6. Free People chambray top, $128 7. Ella Moss striped maxi, $158 8. Topshop crochet tank, $72 9. Free People floral shorts, $68 10. Frye braided sandals, $148
I wanted to pick pieces that don't look too "festival" and could be worn all summer long. What do you think?
In other news, I'm so honored to be a part of Effortless Style's series "In Her Shoes" today, sharing my typical day through the lens of my trusty iPhone. Nothing earth-shattering, BUT I am giving a sneak peek at my new website!
Have a great weekend! I really do hope I am able to kick this cold with a little sun. A full week lost is killing me!!!!