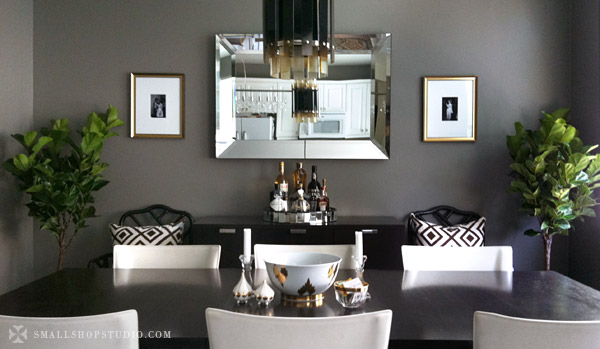 It takes me a while sometimes to realize how much I love something until I see it a hundred times and say to myself every time, oooh. And maybe because it's spring, I finally did it: I added two fiddle leaf fig trees in our dining room!
These are a slightly smaller leaf version ("little fiddle") which is great since I don't have a ton of space here, and I don't want a jungle in my house. Plus I really like the shape, and I think over time they'll get to a perfect height that will complement any room quite nicely.
Loving these examples…the sizes and shapes seem to be well-balanced in each space, and add just the right amount of textural interest:

Lee Mindel via Elle Decor



Lee Mindel via Elle Decor



Elizabeth Sullivan



Claiborne Swanson Frank via Elle Decor



Mikel Larrinaga via Nuevo Estilo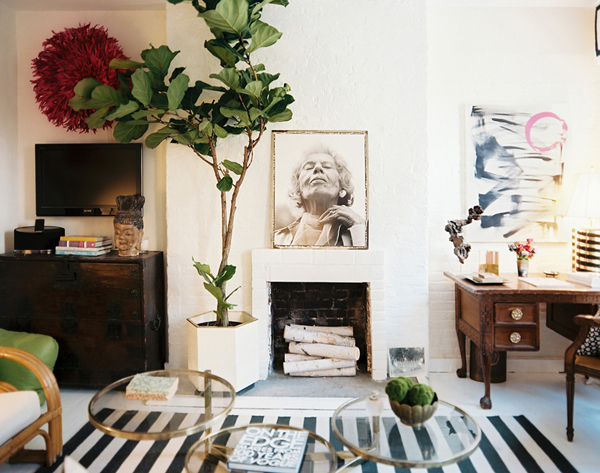 Anna Burke via Lonny



Jonathan Adler via Elle Decoration France



Trip Haenisch via Lonny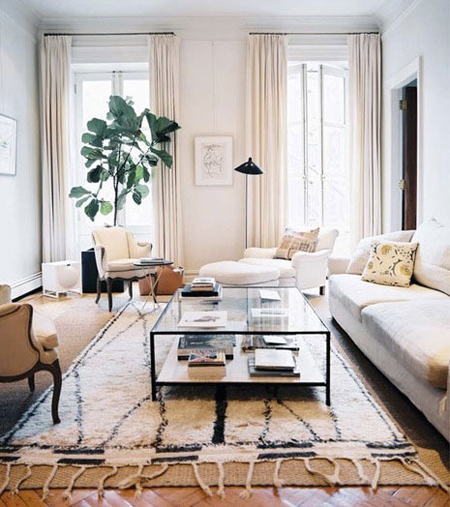 Tom Delavan via Trad Home



Lee Kleinhelter via Lonny


This is a big step for me guys! I don't know if you noticed in my house tour I don't have any house plants!  So now the question is: what kind of pot? A basket? A contemporary nondescript pot? Thoughts?
Definitely getting a colorful runner for the table or a colorful Turkish rug. I cleaned off the bar for now because it got a little cluttered, so now I'm on the hunt for two low symmetrical pieces to flank the tray. Decorating never ends!
Hope you had a productive weekend!
**ADDITIONAL INFO**
I'm already getting inquiries, so hopefully this answers some of the questions:
Where to purchase: I called our local nursery (Armstrong) to ask if they had them. The man I spoke with said he would order a few for the following week's shipment.
The type: I lucked out that they had the 'Little Fiddle' version (Ficus Lyrata Compacta), which have smaller leaves that are closer together, giving a more dense appearance. Since they are more compact, they won't grow as wildly large but they should still grow tall, and the leaves will get larger. I debated between this one and the larger leafed version (Ficus Lyrata) but the ones in stock were not grafted and were more column-like in shape.
Care: From what they told me, these like shade and only need water when the soil surface is dry. Fertilize with indoor plant food every 3-4 weeks. I've also read that they like smaller pots, so don't repot until new leaves look stunted. I am not a plant person at all, but thought I might be able to handle this!
Price: I saw a variety from $49 to $109 for the 10″ and the 12″ types.
Hope this helps!