The little things…
How was your weekend? Mine was lovely, and included a few small accomplishments that made it a big success in my book…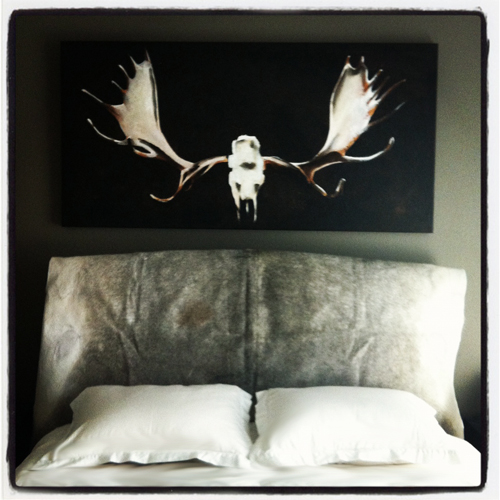 MASTER BEDROOM: BED CHANGE
Totally unexpected! Found this gray/ivory cowhide at IKEA ($199!) of all places, but it didn't really work in my office as I had hoped. So instead, we threw it over our headboard. I'd been wanting to switch our bedding to all white with dark walls (à la Jenna Lyons) but the headboard was the only obstacle. Now I'm on the hunt for a big gold mirror to sit atop the dresser and balance out the rustic.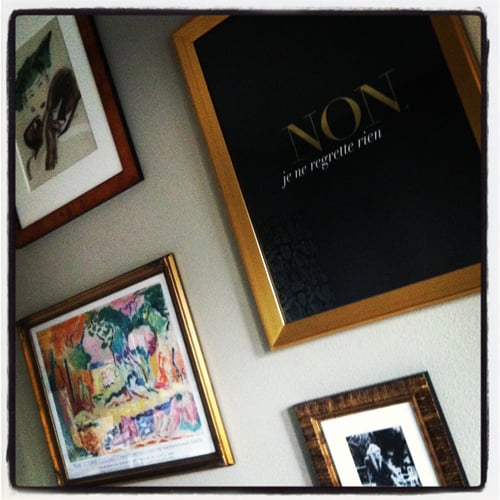 OFFICE: NEW GALLERY WALL
Slowly making progress on my new gallery wall! I haven't hit the sweet spot with it yet, but it's coming along. More to come…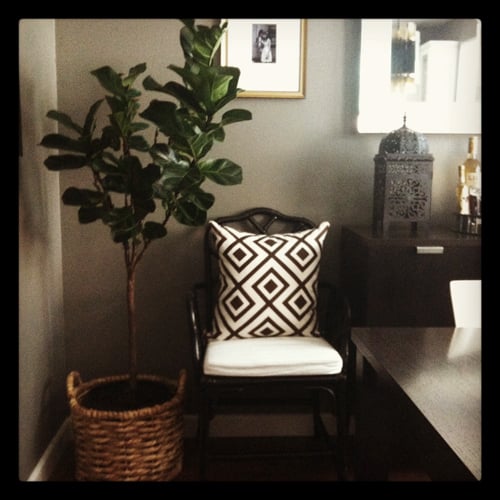 DINING ROOM: BASKETS FOR FIDDLE LEAF FIGS
Another accomplishment (finally) was finding cheap baskets for the two fiddle leaf figs in our dining room (Cost Plus, $24.99 each). BTW, fiddle leaf figs should be called "fickle" leaf figs! I think I finally got a handle on it, but man…these things are temperamental!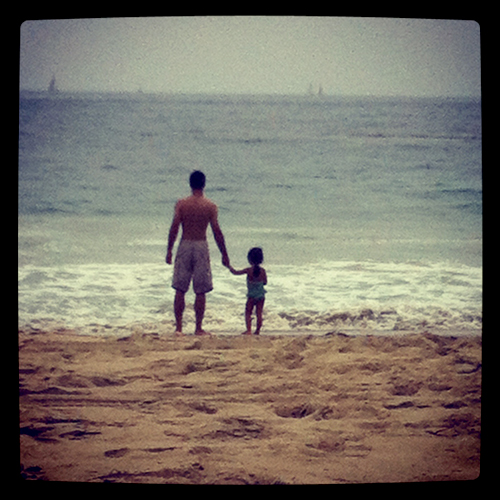 FAMILY TIME
But most importantly, I got family time at the beach this weekend. We live so close to the beach, it's just silly that we don't squeeze it in more often. Moments like this I'll never forget.
Hope you had a nice weekend too!

And don't forget to enter to win a Christian Louboutin original watercolor illustration…winner announced this Friday!