My grandmother Mitsue
While I get back into the swing of things over here after the long weekend, I wanted to dedicate a post to my maternal grandmother who would have been 91 today. She passed away 10 days after my daughter was born in 2009, and I've missed her every day since.
Her mother was a picture bride from Japan who met her husband for the first time on a dock in Honolulu. Since he passed away shortly after their ninth child was born, my grandmother and her sister had to skip high school in Kona and move to Oahu to work and support the family.
Despite her humble means, she always seemed to have style!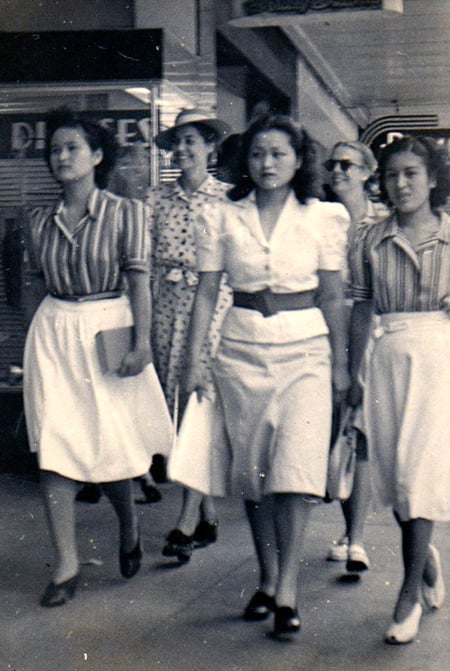 She met my grandfather prior to WWII in Honolulu. The story goes he and his fellow firemen would whistle at her and her friend every day as the two would ride their bicycles past the firehouse to their job as house maids.
One day, my grandma decided to stop.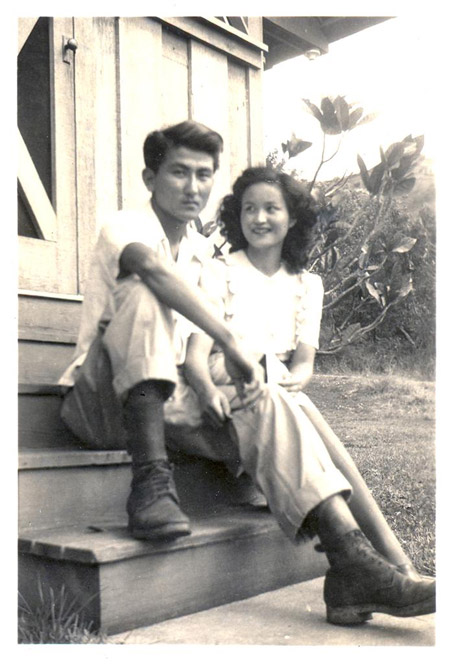 He loved taking pictures of her (he is still a talented photographer!), and says to this day it was her smile that got him.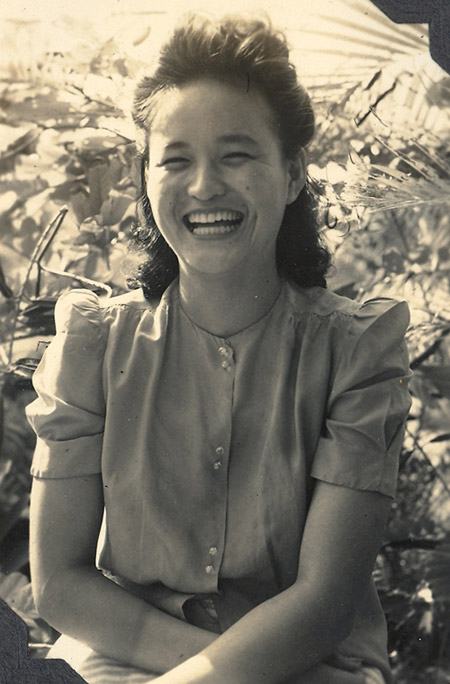 They stayed together through the war where my grandfather served in the MIS (Military Intelligence Service) in the Pacific. (Later in life he became the first Japanese-American 2-star Adjutant General, and was honored with a Congressional Gold Medal along with the 100th Battalion and 442nd Regiment last year in Washington D.C. — we and the other families of these great men are so proud and honored!)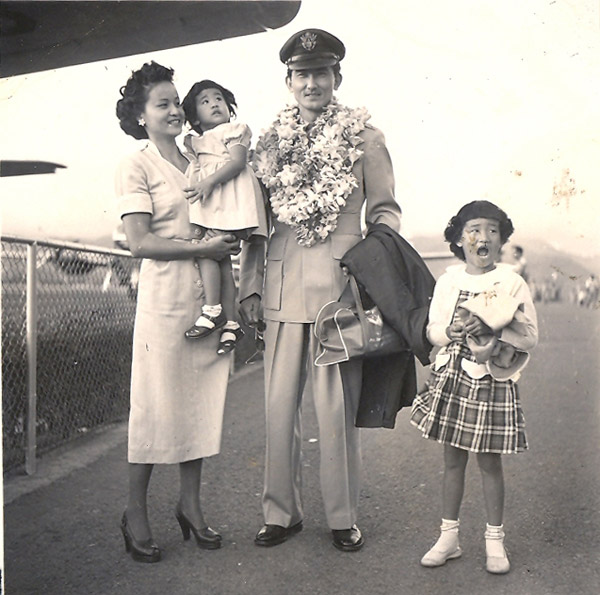 She was kind but spirited; devout and tireless to the end; and frugal about everything…yet extravagant when it came to jewelry!
But above all, the kind of woman you'd want to be proud of you — an inspiration for me.