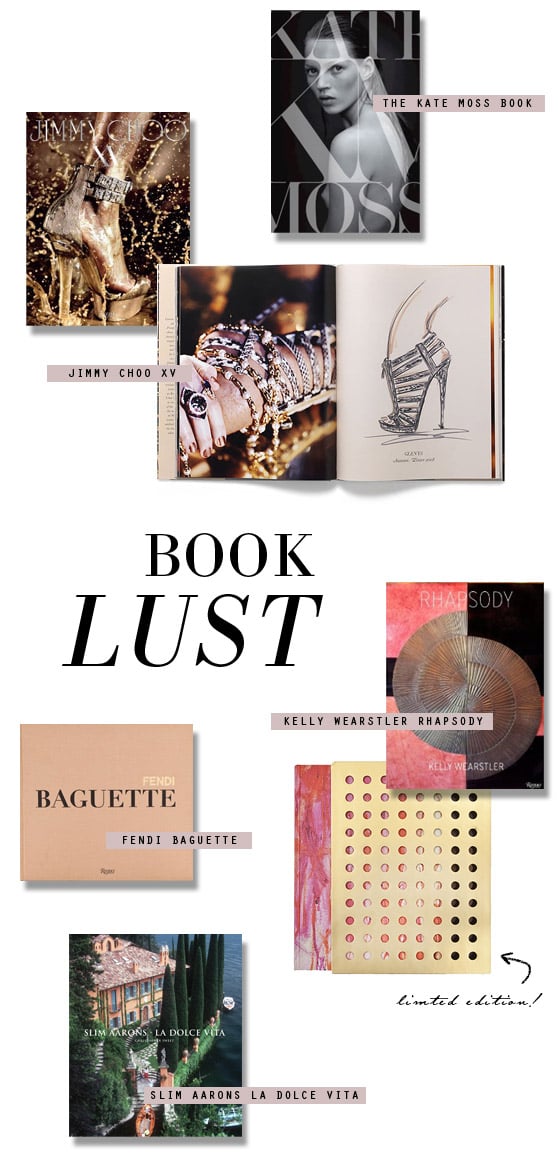 Kate / Jimmy / Kelly / Fendi / Slim
Would anyone really be all that surprised that I want/need/must have these five works of art in my design book collection?
Don't even get me started on Kelly Wearstler's Rhapsody Limited Edition…sigh…
I'm officially starting my Christmas list. Ho ho ho!
More books:
"Bookmarked: Recently Released, Completely Covetable"
"Color Stories: Accessorizing with Books"