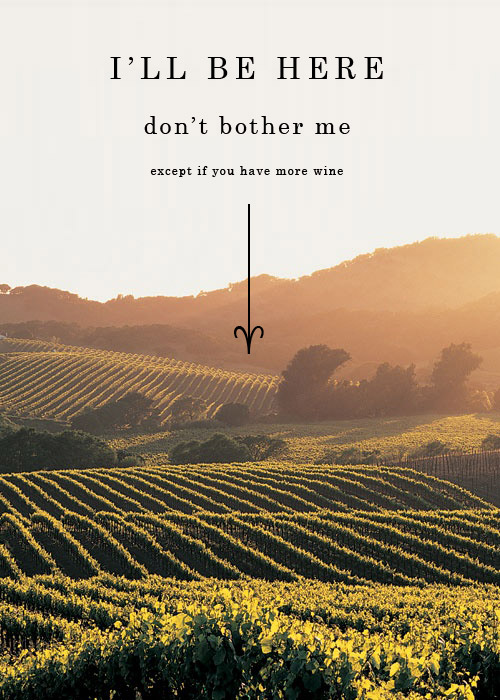 I'm off up to my parents' house in Napa, and couldn't be happier for the break! We don't get up there often enough, but when we do, my dad (who works in the wine industry) always makes sure we have a good time. A few simple things I've learned through the years that I thought I'd share…
DON'T visit more than 3-4 wineries a day.
People seem to want to cram in as much as possible, but it's just not as much fun if you're pissed drunk or passed out.
DO visit smaller wineries and those off the main hwy.
There are two main roads that go from the bottom of the valley (Napa) to the top (Calistoga). Hwy 29 to the west is the most popular, while the Silverado trail to the east is off the beaten path — not as much traffic and a picturesque 45-minute drive without stops. Also meander across the valley on the smaller roads that connect the two. Try: Taste of Oxbow, Luna, Reynold's Family Winery, Regusci, Cliff Lede, Mumm, Duckhorn and Paraduxx, to name a few.
DO schedule at least one tasting and/or tour.
I've been lucky that my dad always takes care of this for us, and we've had fantastic tours and tastings at Jarvis (all underground), Castello di Amorosa (Tuscan castle recreation), Nickel & Nickel (single vineyard wines), Elizabeth Spencer (a boutique winery and a real find), and Chateau Montelena (where I had my wedding reception — it's famous and the grounds are really beautiful), amongst others.
DON'T miss the Napa outlets.
I find the best deals at the Barney's, Coach and J.Crew outlets! Worth a trip.
DO check out the renovated downtown Napa.
They've put a ton of money into revamping the River Walk, complete with new restaurants and a gourmet marketplace at Oxbow. Yountville, Saint Helena and Calistoga are also very walkable and very cute.
DON'T feel like you have to only go to the "top" restaurants.
Honestly, I've never had a bad meal there, and in my experience, the food in Napa Valley beats New York cuisine by far! A few faves: Zuzu, Gott's Roadside, Kitchen Door, BarBers Q, Bistro Don Giovanni, Bistro Jeanty, Hurley's, Brix, Terra, Greystone and All Seasons Cafe (our wedding caterer).
/
Monday I'll be sharing something I'm excited and honored about, to get this holiday season started! Until then, some wine humor for the week: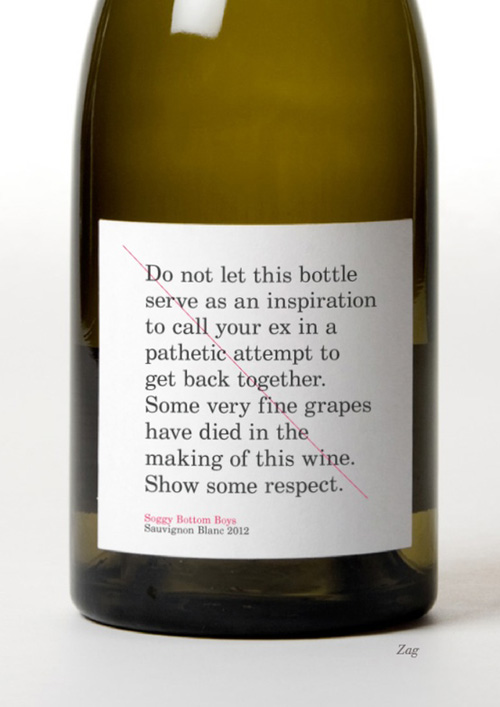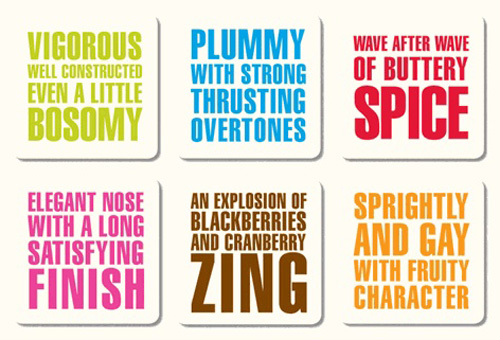 Yes, they really do talk like this. (letterpress coasters, $11)
For those in the states, have a wonderful Thanksgiving holiday!