Blogging later than usual because I wanted to share this little project that my daughter and I worked on last night for her birthday! Last year we made the same bags with an "animal" theme, and this year, I opted for "bugs & butterflies." Whenever I make things like these, my friends ask me how?!  I honestly make it up as I go along, but I thought I could break it down here for those interested…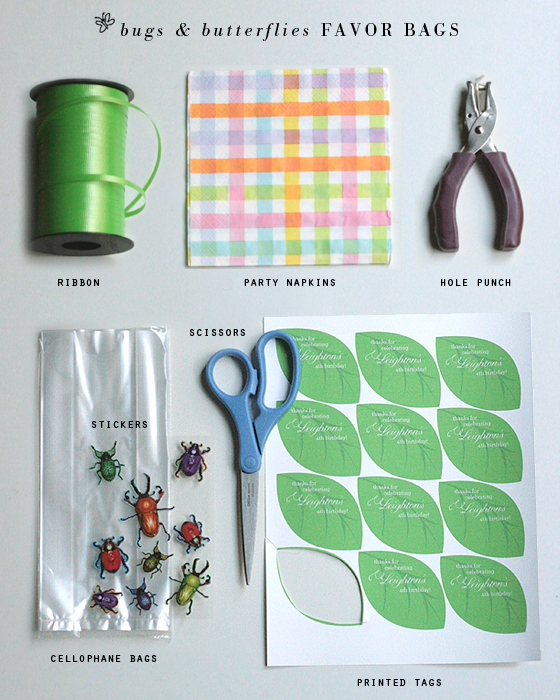 To save money on the cost of expensive printed gift bags, I always buy clear cellophane bags, and add a patterned napkin that matches my other party paper goods. This year, we threw in goodies like play-do, bubbles, candy, worms, bugs and butterflies (different for boys vs. girls). Bug = boy bag; butterfly = girl bag. Easy!
I know a lot of you don't have access to Photoshop or Illustrator to create the leaves, so guess what, here is the leaf tag template for you to type your own text on top! My little one had a ton of fun putting the stickers on the leaves.
You'll notice I also cut a few notches in the sides of the leaves to make them more leaf-like. And the curled ribbon adds that extra "vine" touch.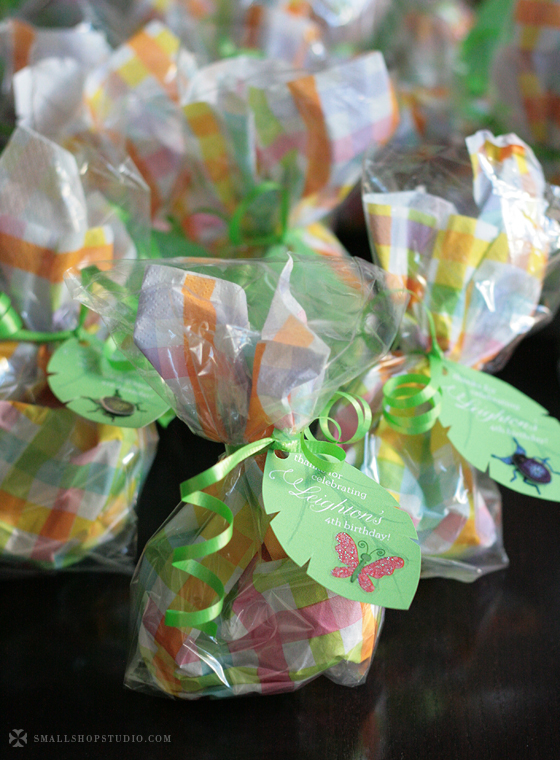 My daughter's birthday is actually on Sunday, and it's hard to believe she is going to be 4 years old. Such an incredibly fun age.
Have a wonderful weekend!