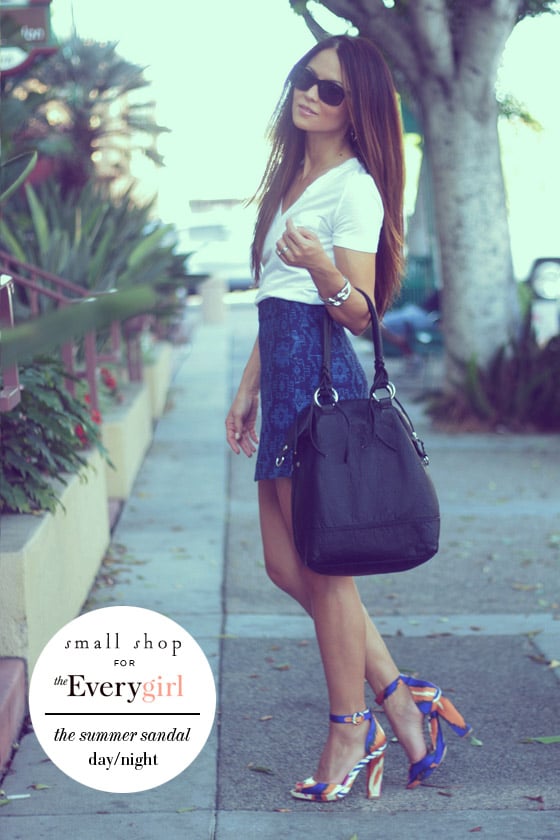 Today I'm absolutely beyond thrilled to share with you a feature I'm in on The Everygirl! Co-founders and fellow graphic designers Danielle and Alaina asked me to participate in their Fashion Essentials series, styling up a summer sandal for a day look and a night look. I decided to pair this standout piece with a few basics from any closet, i.e. the white tee and the L.B.D. Click below to see a few of my fave pics from the shoot, then click over to see the full feature on The Everygirl!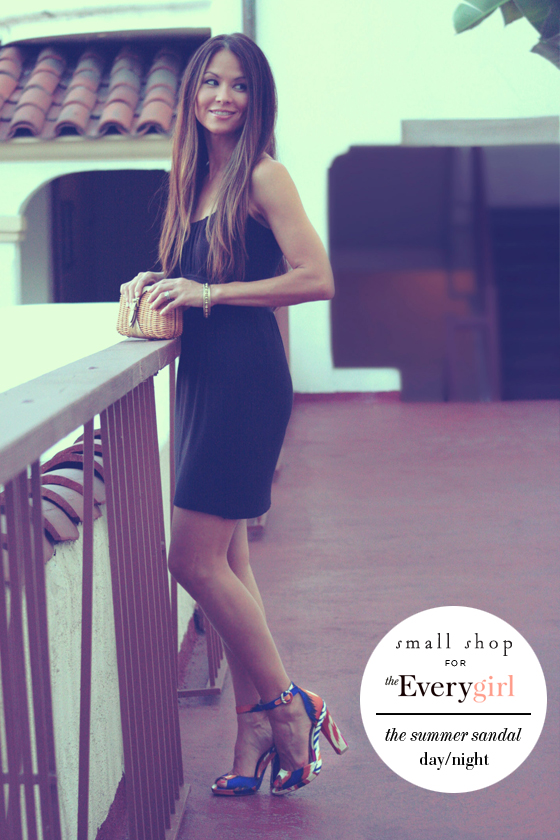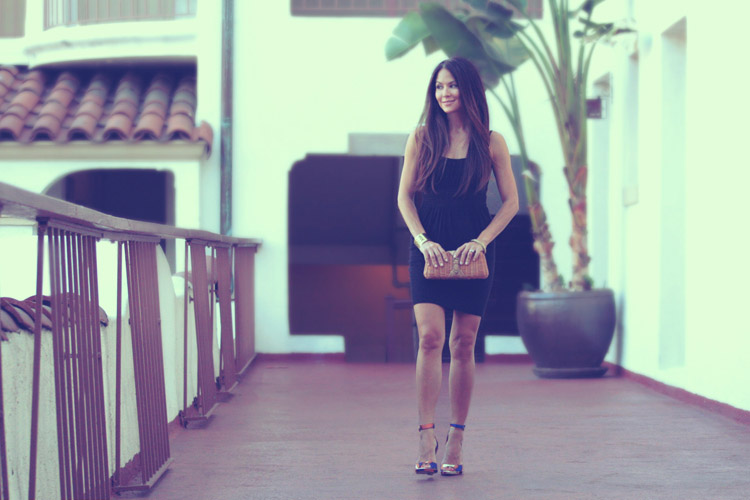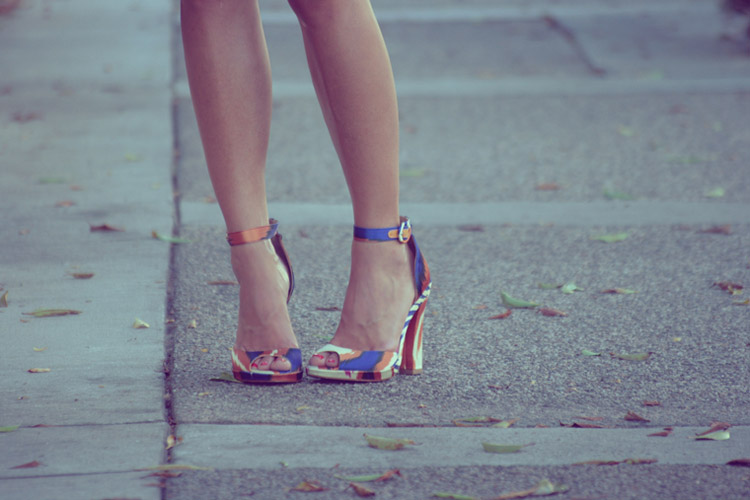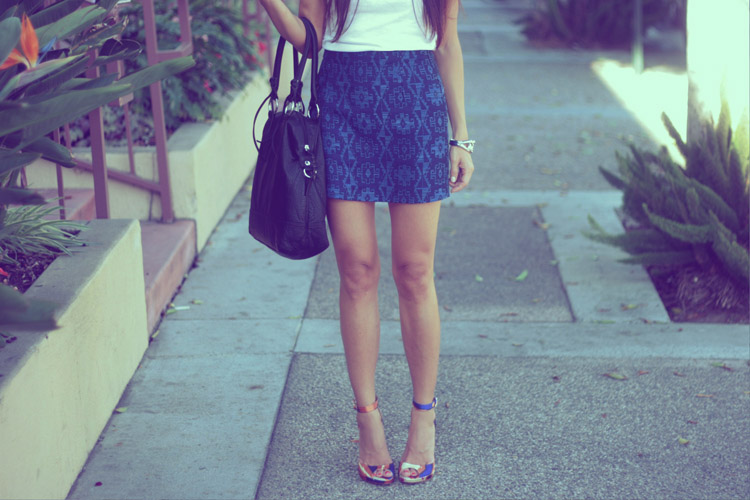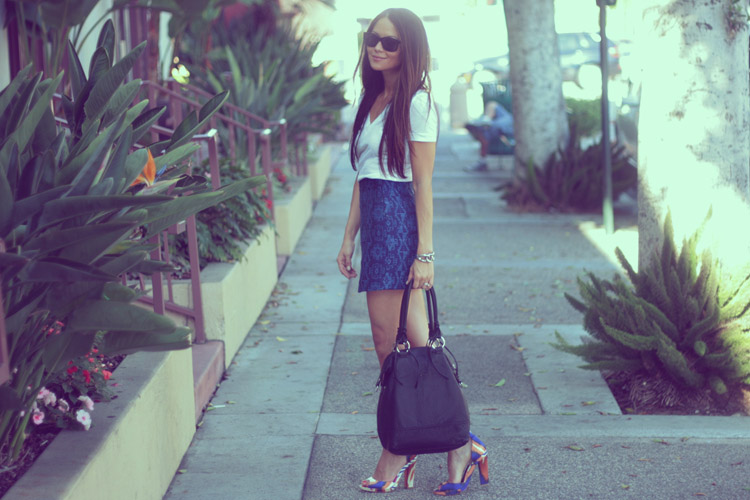 It was important that each of the pieces I used were within "The Everygirl Budget" — but equally important that they represent my style!
THE SUMMER SANDAL
Zara, $29.99 
DAY LOOK
Try pattern mixing to spice up a white tee:
White tee, $6 / Skirt, $39.99 / Sunglasses, $24.95 (GAP, in-store) / Bag, $29.99 (Linea Pelle for GAP, in-store) / Bracelet, $34
NIGHT LOOK
Put some summer fun in a simple L.B.D.:
 Jersey dress, $148 / Wicker clutch (similar) $88 / Chevron cuff (similar), $24 / Gold bangles, $6.99
 /
Thank you Danielle, Alaina and all The Everygirls out there for allowing me to share these ideas with you!