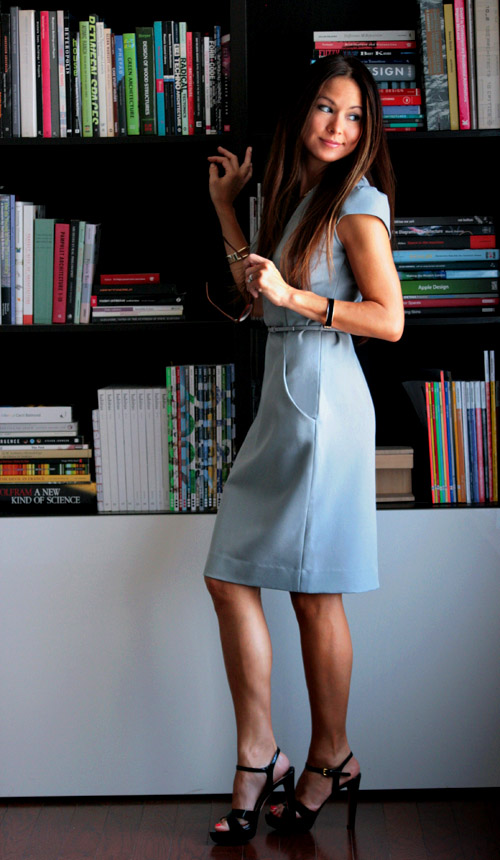 Happy Monday! To spice up the start of your week, let me introduce you to a new high-style yet office-appropriate line: M.M. LAFLEUR. Brought to us by a former designer for Zac Posen and Jason Wu, M.M. LAFLEUR creates a fashionable alternative to the business suit: the stylish yet professional dress that fits like a glove. The quality of material and construction, the attention to little details, and the foxy feminine cut of this simple, sophisticated blue gray number had me itching to make it my own. For those of us that don't work in a traditional office setting, sauce it up with some sassy black sandals, and gold and black jewelry. And for those of you that do, put the sass to work for after-work drinks, a cocktail party or wedding event. Win-win!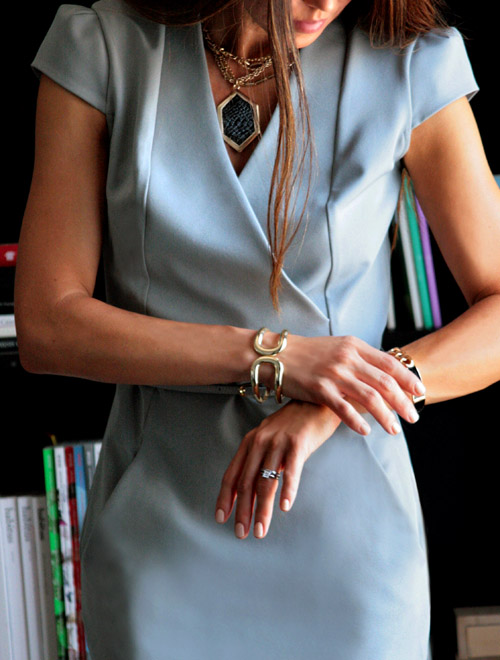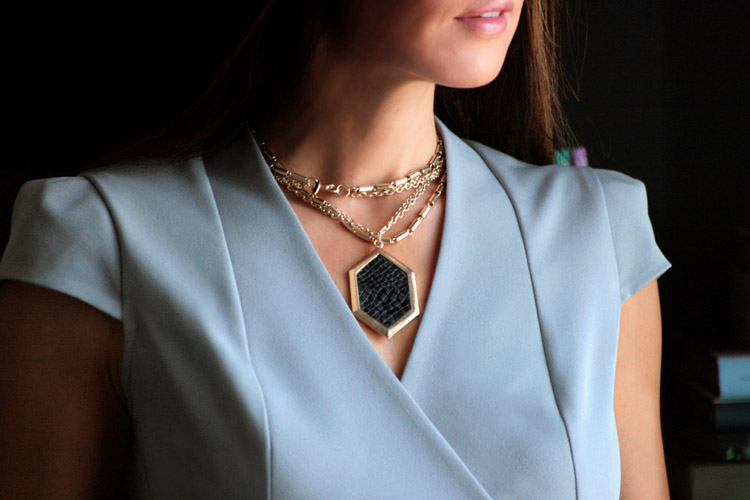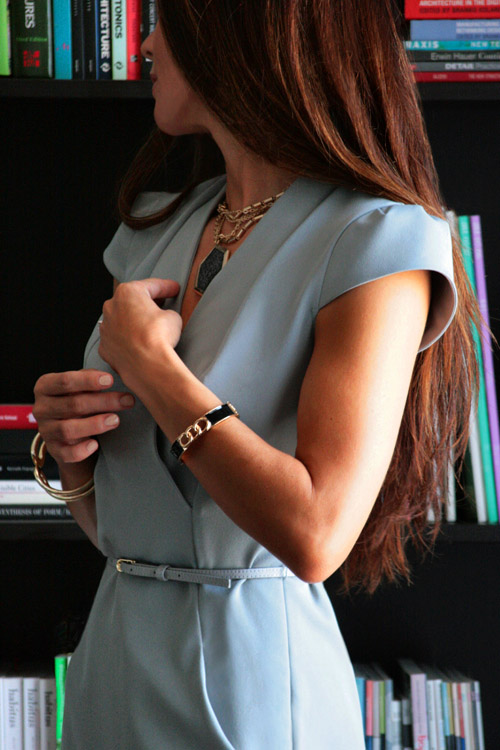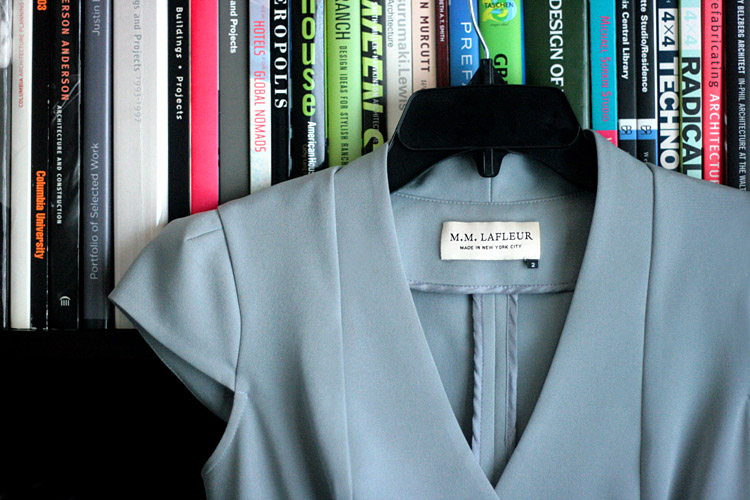 Mad Men-esque, super versatile, and to top it off: the collection runs under $300 a pop, and many of the pieces can be machine-washed!
Boring business suits, be gone!
"Felisa" dress, c/o  M.M. LAFLEUR / python embossed pendant necklace, c/o Marlyn Schiff / Miu Miu sandals (similar) / black & gold enamel link bracelet / gold cuff (similar)

Art direction and styling by Erika Brechtel; dress provided c/o M.M. LAFLEUR; necklace provided c/o Marlyn Schiff