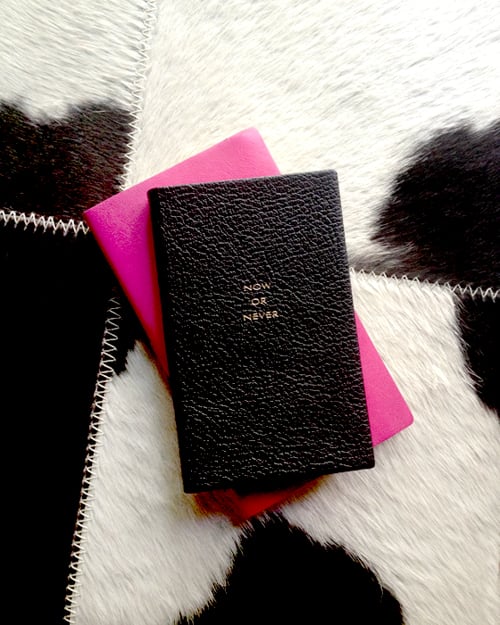 I've been busy getting the last pieces from the E list for my magazine photo shoot next week, so I thought I'd share a few quick iPhone snaps of what I've been up to (also shared on Instagram!).
For photo shoots, I like to follow my ABC's of vignetting:

Accessories, accessories, accessories:
Err on the side of a full shot rather than an empty one. Layering is your friend.

Balance:
Not necessarily symmetry, it can be negative space vs. positive space, feminine vs. masculine, modern vs. vintage, etc.

Consistency:
Own your style and stick to it.
First up (above), I'll definitely be adding this personally meaningful black book to my desk!
For the living room, I've added pillows in DwellStudio's "malakos" fabric, plus my abstract painting and a few little details to pull the look together.
/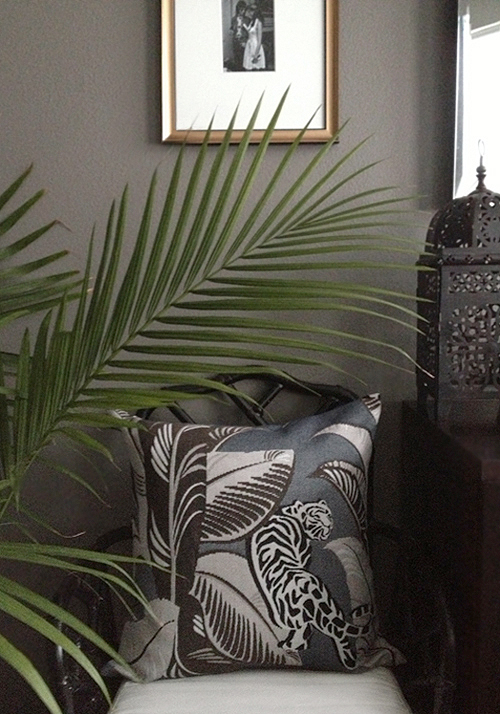 These fab pillow covers made with DwellStudio's "jungalow" fabric are a perfect way to refresh the dining room!
/
In the bedroom, I really wanted to bring in feminine elements to balance out all the masculine pieces. This mirror and lamp were too good of a deal to pass up!
/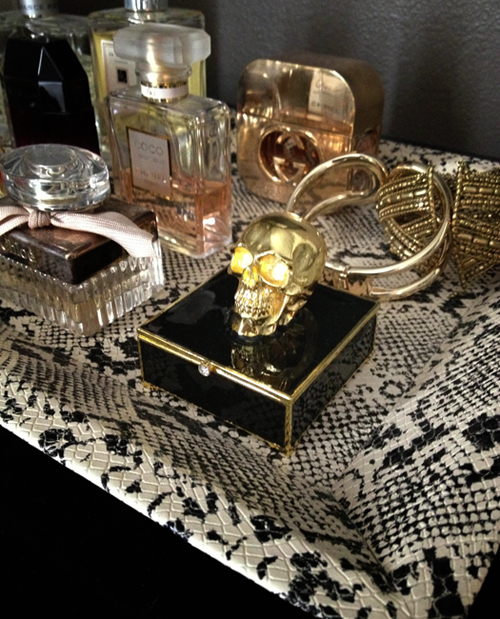 Superfluous but so fun: a little skull trinket box adds some spunk to my python perfume tray.
/
This weekend I get to start stylin' up the shots, which is always fun!
I posted a few other vignettes around the homestead a few weeks back…check those out too!