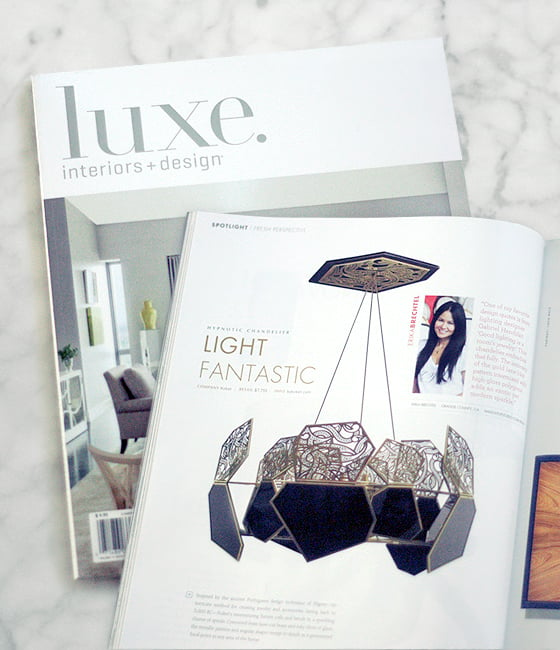 Happy Friday! I wanted to give a quick shout out to a few print and online publications that have featured me recently! I feel so fortunate that I get to do what I love everyday, and that it means something to someone out there. It's a ton of work to constantly make something of yourself on your own, but worth it when you feel like you're connecting with people. I really have the best clients ever, and honestly, I can't think of anything else I'd rather be doing as a day (and night) job!
You can catch a cameo in the Summer 2013 issue of LUXE Interiors + Design, as well as a profile on The Boss Mag! And if you missed it, be sure to check out my feature on The Everygirl from a few weeks back —  it was so much fun to put together and I'm incredibly honored to have been asked to participate in their Fashion Essentials series!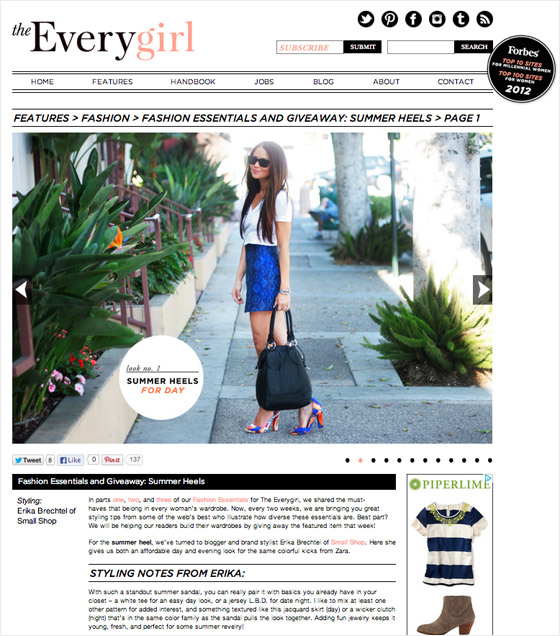 Have a wonderful weekend!