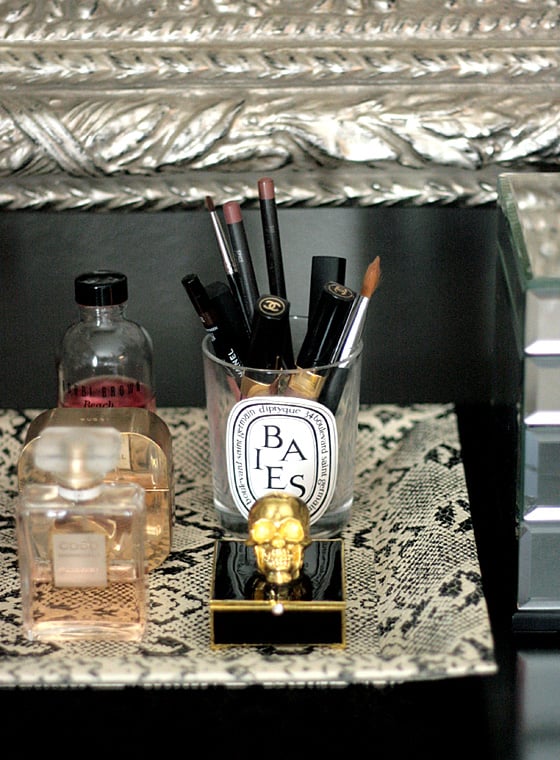 First off, let me say how silly I feel for even making a post out of this because it's SO STINKIN' EASY. But when I had an old Diptyque Baies candle that I didn't have the heart to throw away, I honestly didn't know how to take the wax out, and had to google it. While a few of the recommended methods sounded a little dangerous, one seemed almost too good to be true. Here are the 3 steps:
HOW TO TAKE THE WAX OUT OF A CANDLE JAR:
1. Put the candle jar into the freezer for a few hours.
2. Take it out of the freezer, and with a knife, loosen up an edge of the wax. It should slide right out.
3. If there is any leftover wax residue, clean it off with a product like Goof Off.
…and that's it. Literally.
/
I guess a fourth step could be style it up in your office, bedroom or bathroom — just have fun with it!
/
GET THE LOOK:
Diptyque Baies candle / python tray / Bobbi Brown "Beach" oil / Gucci "Guilty" / Chanel "Coco Mademoiselle" / skull trinket box / mirrored jewelry box
/
** And don't forget to enter to win the last "birthday month giveaway" for $175 in beauty products! Winner announced Friday 9/6! **

Photo and styling by Erika Brechtel