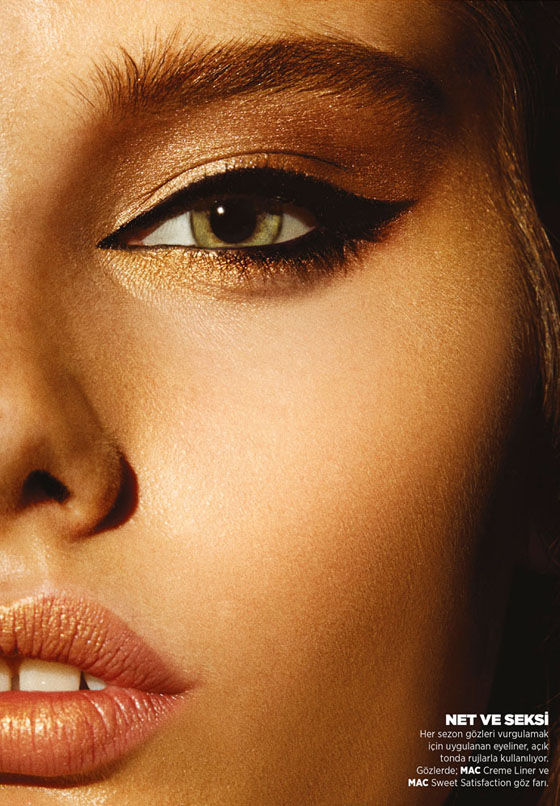 (Apologies for the late post today — had some problems with my site!) With New York Fashion Week upon us, we get to be spoiled by fashion design at its best, but also, the best beauty talents the industry has to offer. Often the looks can be too severe for us mere mortals, but I thought this beauty editorial in Harper's Bazaar Turkey was a model example of four classic looks you can never go wrong with: the cat-eye, smokey eyes, the golden eye and natural eyes…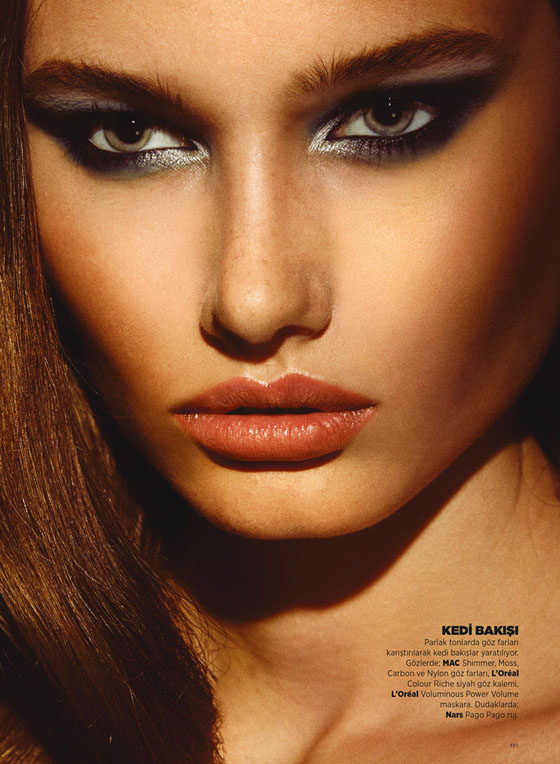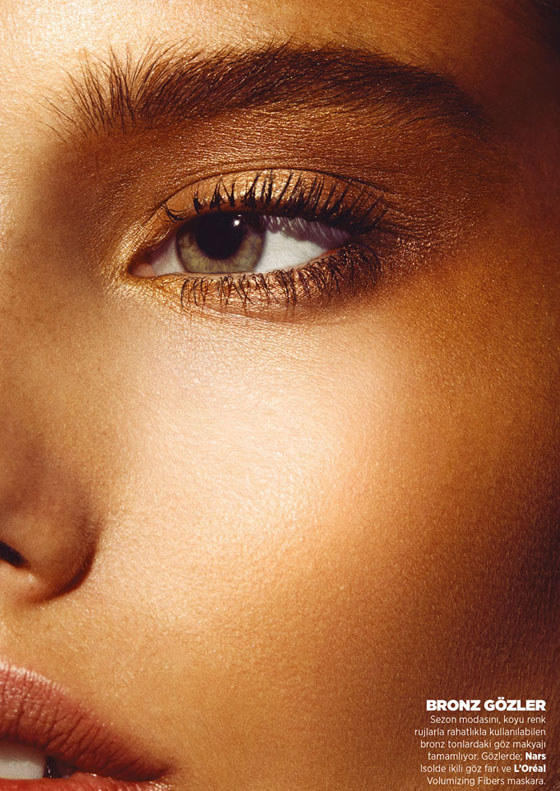 What's your favorite eye look?
One talent to watch: up-and-coming Hourglass Cosmetics, doing the makeup for the Christian Siriano NYFW show. Excited that they're opening a brick-and-mortar store in Venice, CA this Fall!
And to wrap up this beauty feature, our winner of the $175 in beauty products (chosen by random.org) is:
LINDSAY
Congrats! I'll contact you for shipping deets!
THANK YOU to all who entered! I really really enjoyed reading everyone's heartfelt answers and beauty tips! My readers are the BEST! ;o)

Model, Laura Upeniece; photographer, Ergin Turunc; makeup stylist, Ali Riza Ozdemir; hair,Yildirim Bozuyuk; beauty editor, Pelin Hascalik; for Harper's Bazaar Turkey