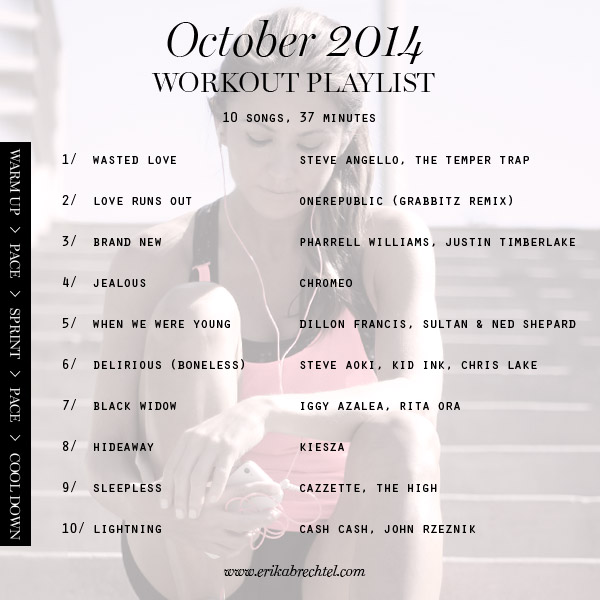 I don't know about you, but I have to constantly mix up my music mixes to keep them energizing and fresh for my workouts. So I thought I'd share what's currently on repeat for me this month — some you may have heard before, and hopefully some new-to-you tunes you haven't. I usually try to arrange them according to a pace for a 30-40 minute session (with a possible second-wind song at the end) which works well for me, but I'd love to know what works for you!
Listen to and download the songs here:

What's on your playlist lately?