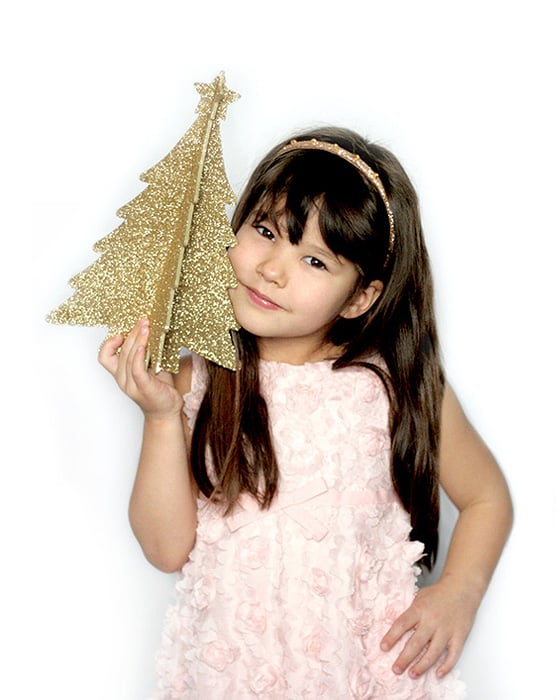 Although exhausted Monday after returning from Miami, I had to snap into action upon realizing that Christmas is but a mere two weeks away! What?! Cue me scrambling to get the house decorated, Christmas cards ordered, gift list updated…time for baking cookies? I don't know if we'll have time! Hence, yesterday morning I subjected my daughter to a quick photo shoot before school — literally, hanging a white sheet on the wall of the dining room, pulling out the camera, and handing her a prop that I picked up the day before at Target. Lights, camera, action!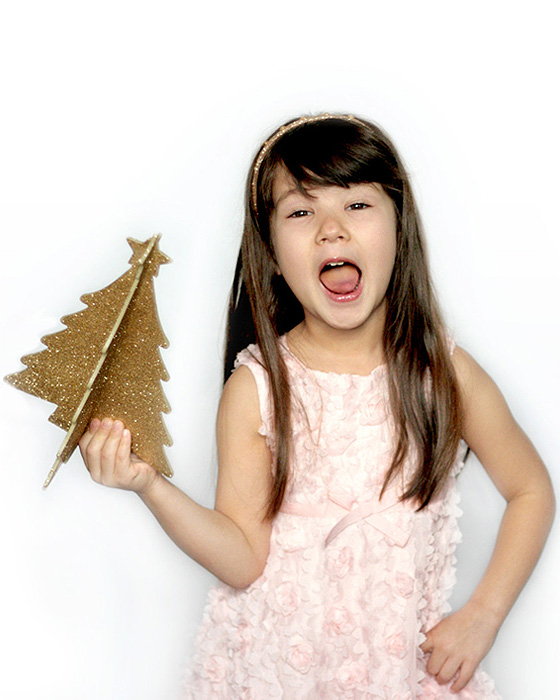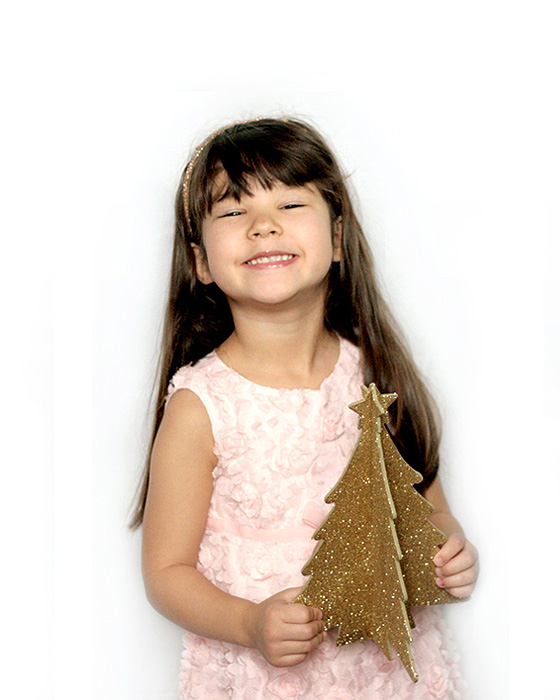 pink rosette dress / gold headband (GAP Kids, in-store) /  gold glitter tree (Target, in-store)
/
Here's the sheet situation…not so pretty! Yikes.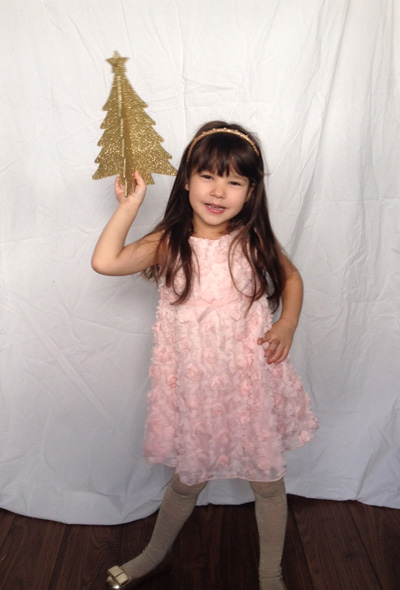 Needless to say, cards are ordered = mission accomplished!