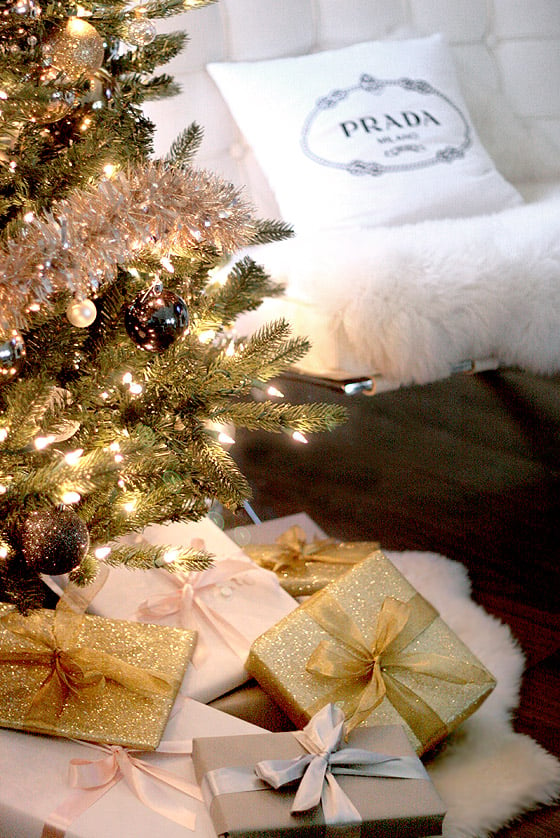 Happy Christmas Eve! But let me apologize for being M.I.A. I'm sure I've lost most of you by now (I'm scared to look at the analytics!), but it was completely unexpected. My daughter ended up having a nasty stomach virus (that closed down her classroom), my husband has the flu (still), and at one point last week after having to cancel a very important meeting with new clients, sitting in the middle of my living room cleaning up vomit, feeling the weight of the world on me as the realization strikes that I'm going to be letting all of my clients down over the next week and not be able to accomplish much on my enormous Christmas to-do list…I had a mini meltdown.
But you know, it's at these times that you really have to pull yourself together, accept it, figure out a plan of attack, and move on. Otherwise, you become immobilized and nothing will get done. And just when I let go of having to be/do everything for everyone, my daughter with a 102F fever is crying out to me because she's so miserable, and you think to yourself, "Nothing else really matters right now."
So, the cards just got mailed yesterday. I still have some shopping to do today. Baked goods have gone unbaked. And all those fun D.I.Y. crafts, gift lists, and a giveaway I had planned had to be pushed aside. And I'm ok with that. Because I have to be.
But it got me thinking about all the pressure that women put on themselves to "make Christmas happen." Hey ladies, when our guys were single they weren't sending out personalized Christmas cards, bringing hostess gifts and dishes to holiday parties, theme-decorating their homes and fancy-wrapping their gifts, and certainly weren't cooking up cookies and Christmas crafts! Is all that really necessary? Is that what makes Christmas?
So maybe we take some of that self-applied pressure off of ourselves, make that to-do list smaller, and enjoy the little moments…like singing Christmas carols in the car with my daughter as we're sitting in an hour of Christmas boat parade traffic. Because really, in these moments the memories are made. That's the Christmas lesson I learned this year. And I'm having a blast.
Hope you all enjoy your holiday…each and every moment!

Photo and styling by Erika Brechtel