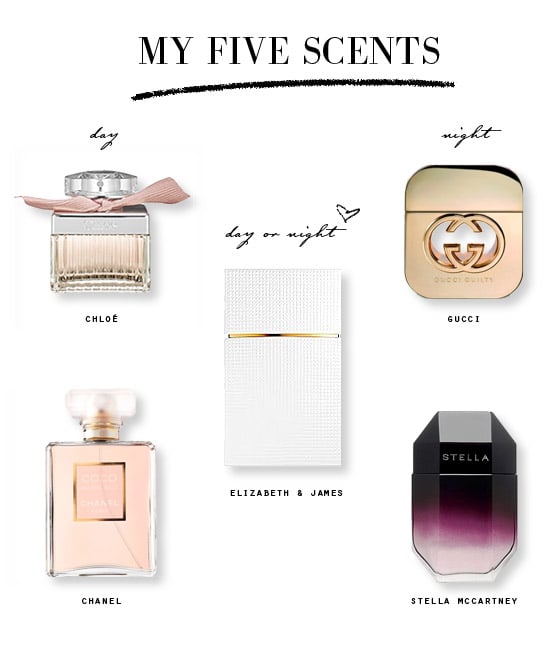 This weekend I picked up Elizabeth & James' first scent (LOVE!) and it got me thinking: I rotate between only a few signature scents. Depending on the time of year I may throw in a seasonal scent, but really, I have my go-to ol' reliables that work it for me, day or night…
Chloé Roses de Chloé / Chanel Coco Mademoiselle / Elizabeth & James Nirvana White / Gucci Guilty / Stella McCartney Stella
Of course I love the bottles as they are so pretty for display, but I've recently been purchasing the rollerballs to keep in my purse or clutch. Super handy!
What are your go-to scents?
And the winners of the $50 Luxe Link gift card giveaway are:
Meegan
Robyn Usui
Julie Spears
Ellen Ross
Olivia K.
Congrats! We will contact you with further details!
For those who didn't win, you can still take 20% OFF with code SMALLSHOP20! Enjoy!