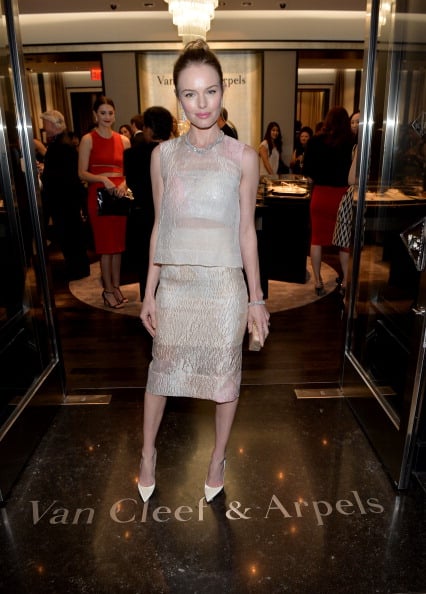 I've been so busy the past few weeks that I have not had the chance to share this fantastic event I recently attended! You may remember I had the unique experience of attending a private gallery tour and dinner at the Bowers Museum to view the A Quest for Beauty: The Art of Van Cleef & Arpels exhibit. So it was such an incredible honor to then be invited to the reopening of the Van Cleef & Arpels South Coast Plaza boutique just a few weeks later. Surrounded by beautiful jewelry and beautiful people (like Kate Bosworth and Lisalla Montenegro – stunners!), serenaded by a string quartet, and served tray-passed Champagne is an excellent way to spend an evening! The redesigned space is plush and luxurious, with gray dupioni silks, silver leaf, crystal and chrome that enhance the exquisite art of Van Cleef & Arpels so well that I thought to myself, "time to redecorate!" A few of the highlights from the evening…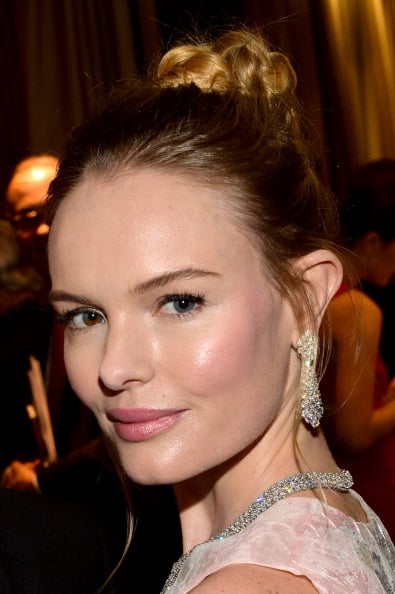 Kate Bosworth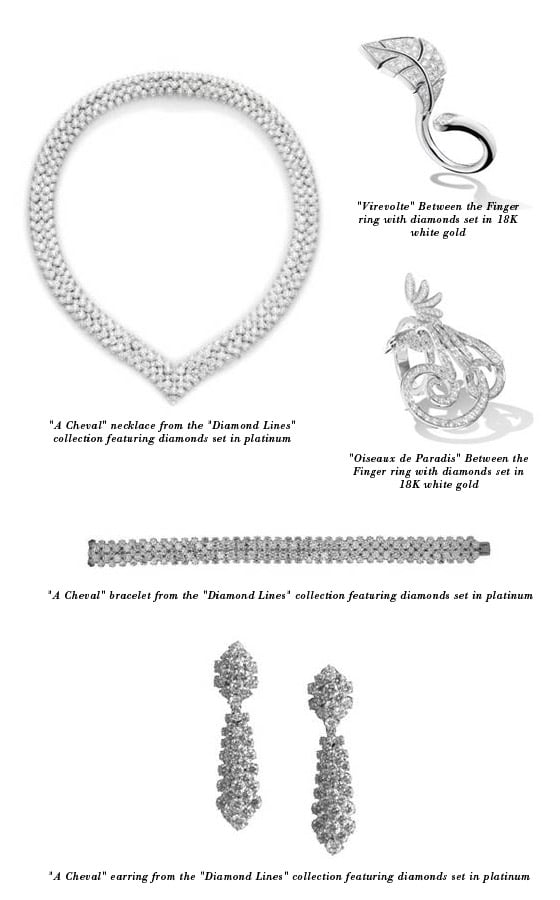 Kate Bosworth's Van Cleef & Arpels jewelry
/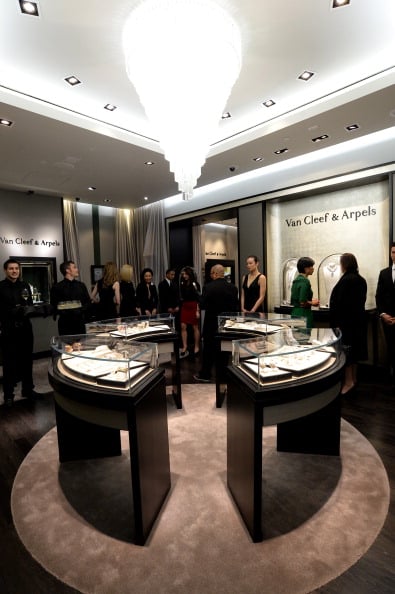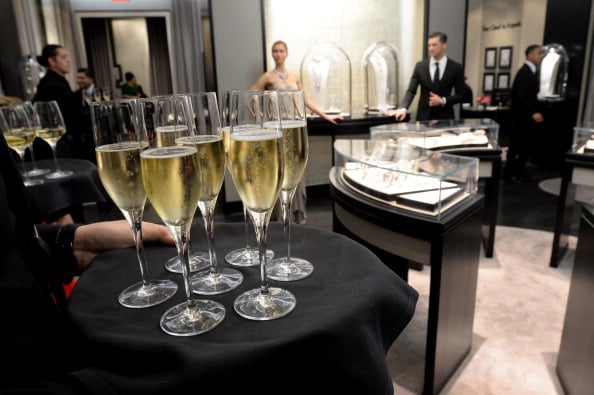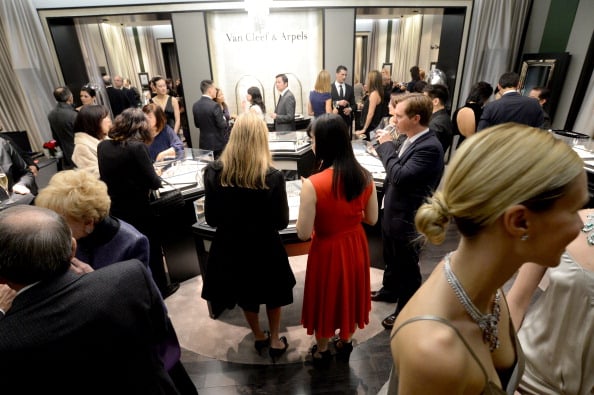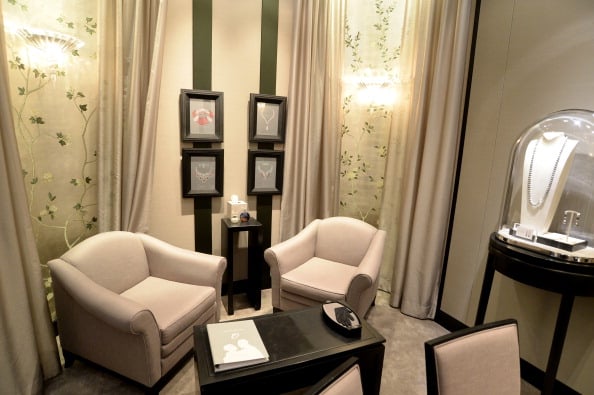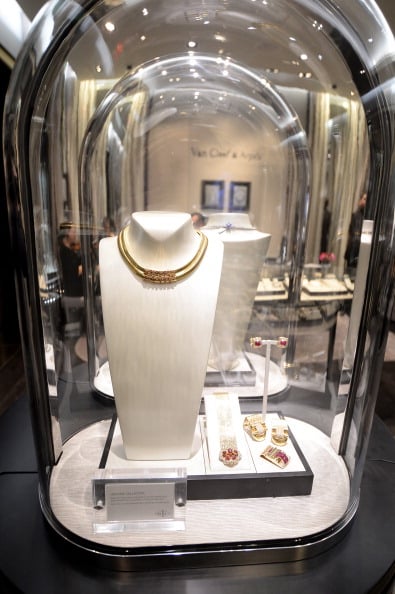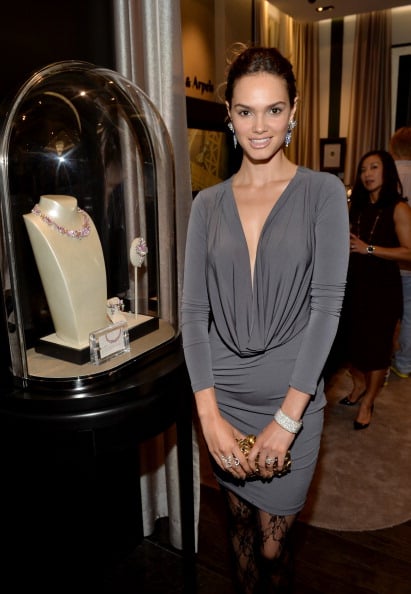 Lisalla Montenegro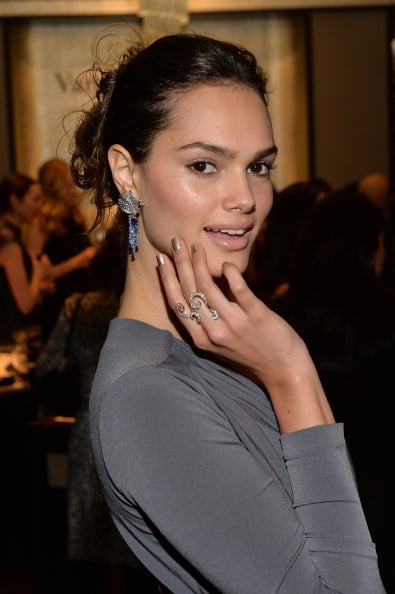 Lisalla Montenegro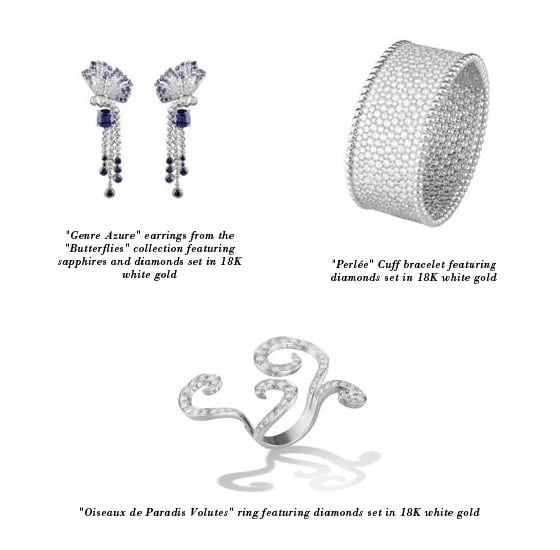 Lisalla Montenegro's Van Cleef & Arpels jewelry
/
My iPhone snapshot is not exactly glamorous!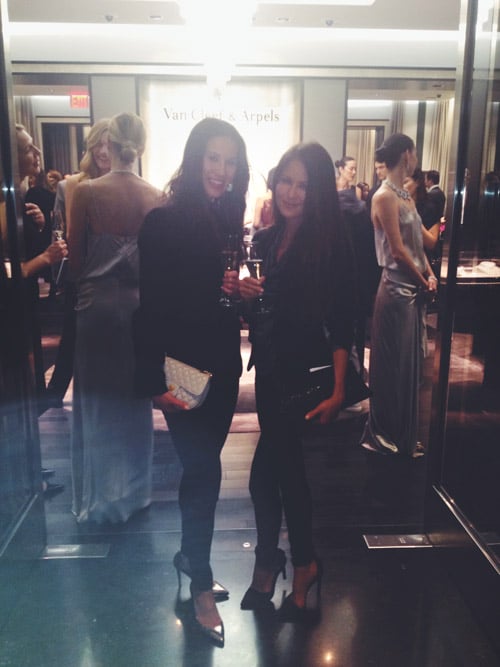 It's been such a joy for me to learn more about this fascinating company. True innovators!
If you get a chance, read my brief post about what I discovered at the Van Cleef & Arpels exhibit — a few fun facts of which I was not aware!

Photos courtesy of Van Cleef & Arpels