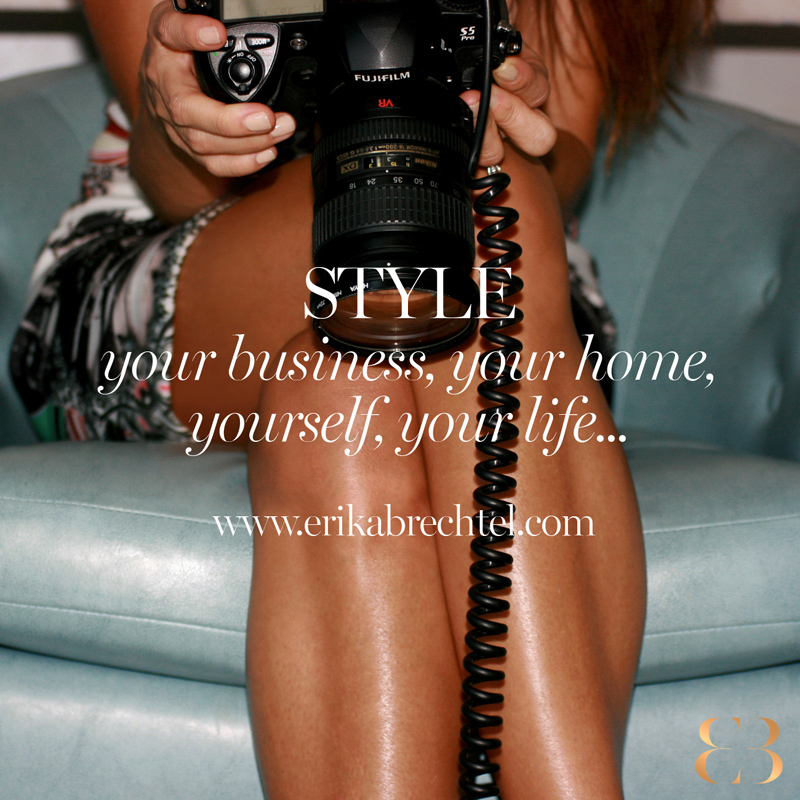 I'm thrilled to officially announce that erikabrechtel.com will launch tomorrow, 4.1.14! 
I've been working away at it, with the goal of bringing you as much content as I can to help you "style your business, your home, yourself, your life." I'll be focusing on areas such as branding tips, home decor inspiration, fashion trends, beauty, fitness, entertaining, recipes, travel and art…to name a few!
As you may have noticed, more and more I have been taking on a broader scope of brand styling — with brand collaborations, editorial contributions, home decor features — than I ever thought possible. With additional opportunities in the works, I felt the time was right to bring it under one umbrella!
I am super excited about the transformation of this little brand of mine and can't wait to share it fully tomorrow!
THANK YOU for your support!!!
#styledbyErikaBrechtel