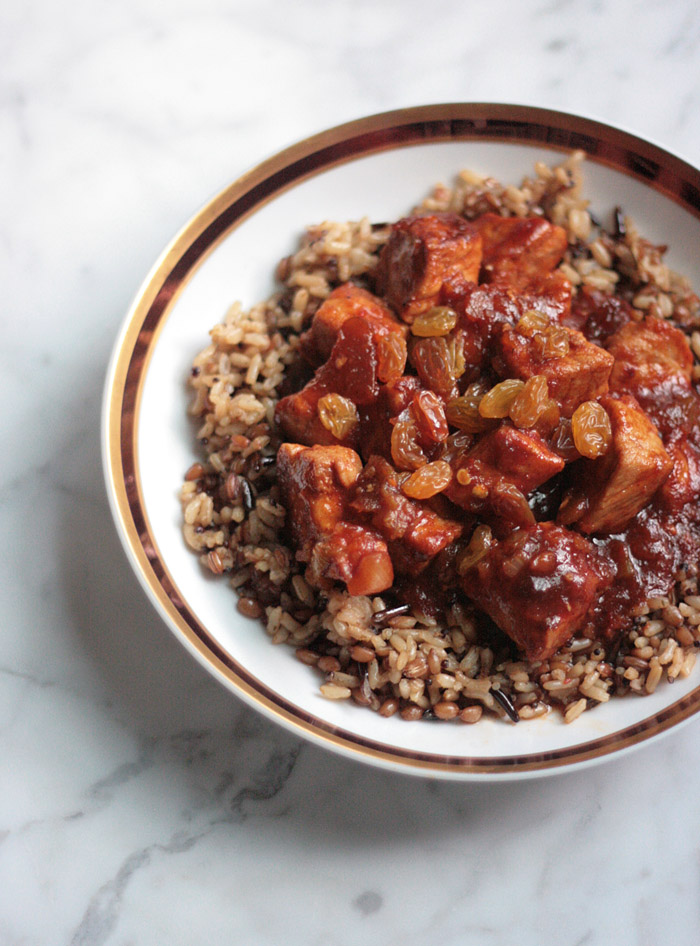 (…or chicken, steak or salmon.) In honor of all you fellow moms out there, I thought I'd post the easiest recipe in my arsenal for those nights when you just don't feel like cooking or think you have nothing to cook. Why not make our job a little easier sometimes, right? You make this once, I guarantee you'll have it memorized and never have to refer to this again. It's that easy.
PEACHY PORK PICANTE
Serves 4
1 lb. boneless pork
1 tablespoon canola or vegetable oil
1 package taco seasoning
8 oz. jar of salsa
4 tablespoons peach preserves
1) Cut pork into bite sized cubes, and toss in a plastic ziploc bag with oil and taco seasoning to coat.
2) Heat up a frying pan and brown the pork pieces.
3) Add the salsa and peach preserves, and simmer for 15 minutes.
4) Pour over rice, grains or greens, and pair with a glass of Pinot, Zinfandel, or a cold IPA…milk for the kids :o)
Enjoy, and happy Mother's Day!
(And thanks mom for the recipe! xoxo)
photo by Erika Brechtel