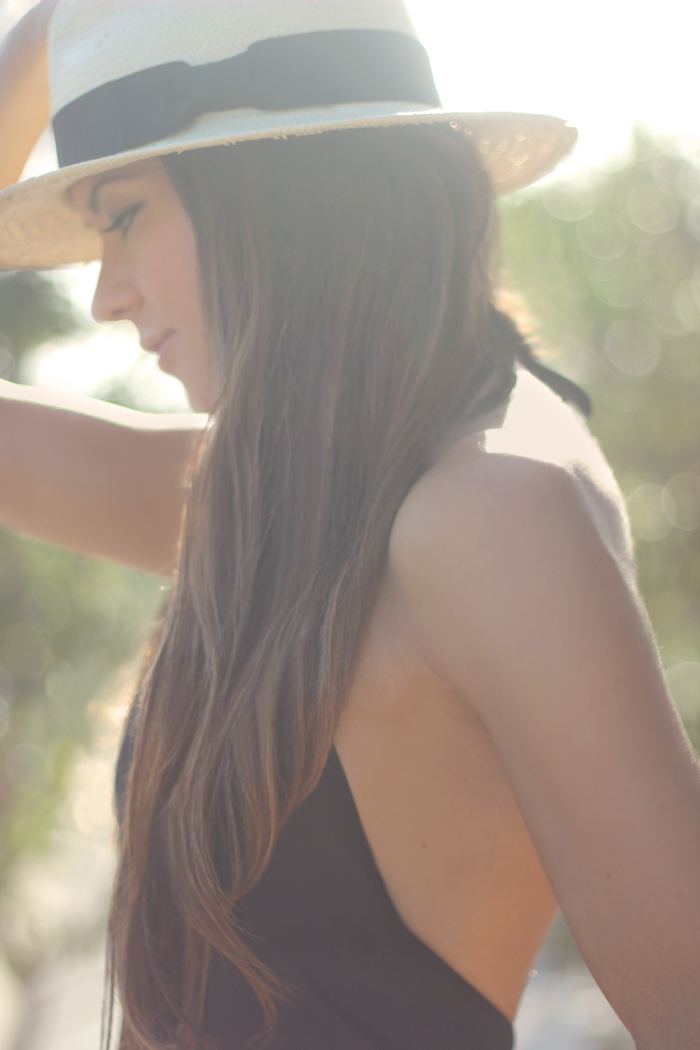 Happy Monday! Although last week was rather hot here in So Cal, the weekend felt so much like a cool summer breeze that it got me inspired for a little pre-season beauty prep. In addition to drinking a lot of water, I also know the importance of sun-protection and ultra-hydration, from my skin to my hair to my lips to my face. Here are my top beauty picks to beat the summer heat: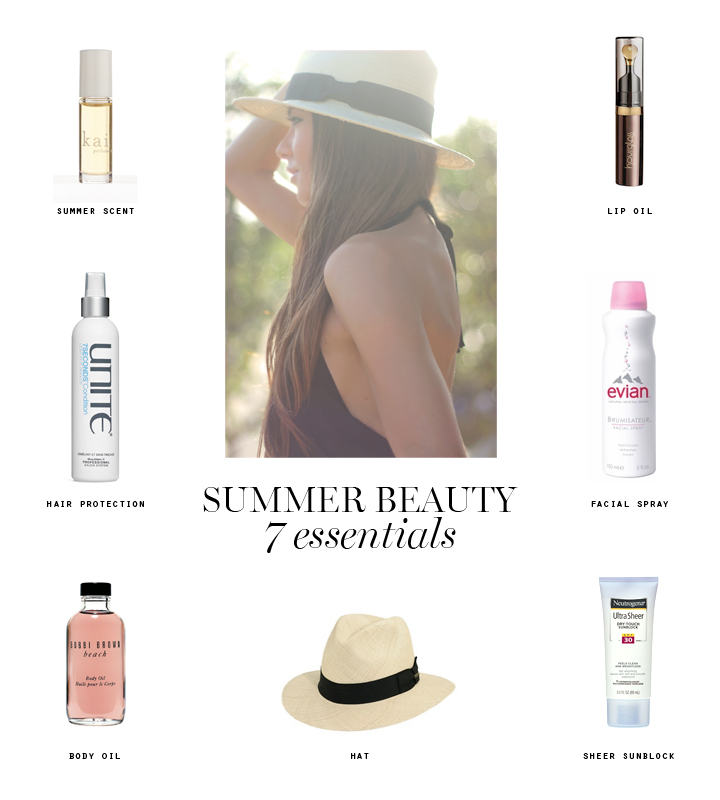 SUMMER SCENT: Kai perfume oil
This Hawaii girl wants to live and breathe this intoxicating tropical scent of tuberose, all summer long. And I love how it travels well, when you're on the go or out on the town.
HAIR PROTECTION: Unite 7seconds Conditioner
You shouldn't just protect your skin; your hair can be damaged by the sun too. I can't live without this conditioner that doubles as a daily detangler and defrizzer too.
BODY OIL: Bobbi Brown Beach
Tinted, and with a touch of a suntan scent, this I drench my skin with for instant sunkissed silkiness.
LIP OIL: Hourglass Lip Oil Treatment
14 essential oils and vitamins moisturize, condition and protect. I use this daily.
FACIAL SPRAY: Evian Brumisateur Mineral Water Spray
I was pleasantly surprised by what sounds like a gimmicky, superfluous luxury. But when you're sweating in the summer sun, spray a little of this on for an instant fresh face. It really does work!
SHEER SUNBLOCK: Neutrogena Ultra Sheer Sunblock SPF 30
I have sensitive skin, and need to be ultra-careful about what I put on my face. This is lightweight and dermatologist-recommended — you can't go wrong with that.
HAT: straw Panama hat
The older I get, the more I understand and appreciate how important it is to protect the delicate skin on my face and around my eyes to combat wrinkles. A no-brainer, no matter what age.
Are you as ready for summer as I am? My favorite season!