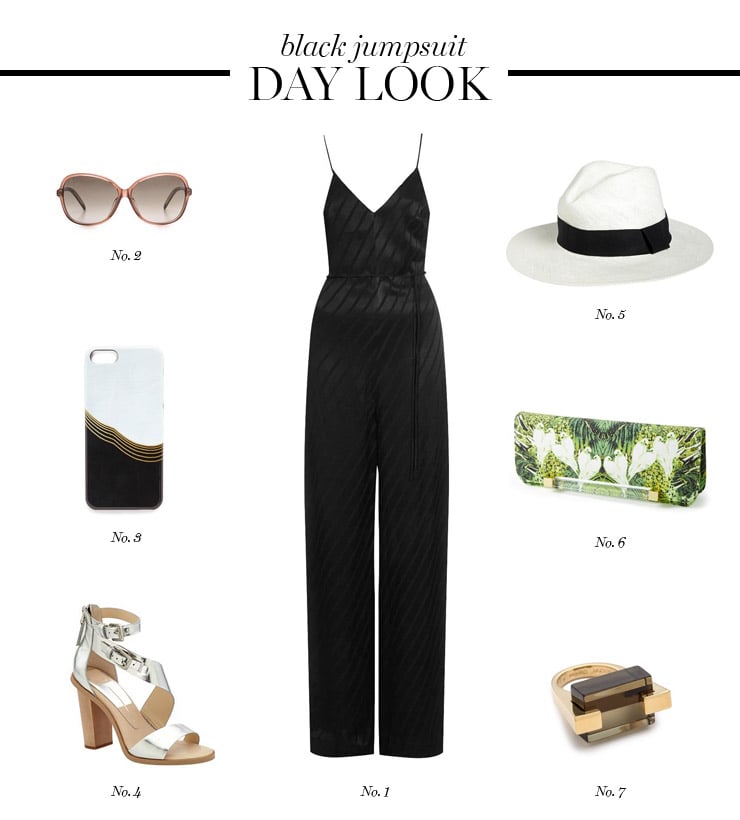 No surprise that I'm all about the black jumpsuit trend. But I recently bought the Kate Moss for Topshop black jumpsuit (as seen on Ms. Moss on this month's Harper's Bazaar cover) and was thinking I might try to style it for a daytime event, for a twist. To do so, I need some fab daytime accessories to go with it, such as chunky sandals, retro glam sunglasses, a tropical clutch, and maybe even my current obsesh, a Panama hat. What do we think?
No.1 Kate Moss for Topshop black jumpsuit / No.2 Gucci oversized glam sunglasses / No.3 Jordan Carlyle 'Yang' iPhone case / No.4 Dolce Vita chunky silver 'Oriana' sandal / No.5 Michael Stars Panama hat / No.6 Ted Baker 'Tropical Dove' clutch / No.7 Marc by Marc Jacobs 'Decoder' ring
SHOP THE POST:
Can't wait to give it a try!