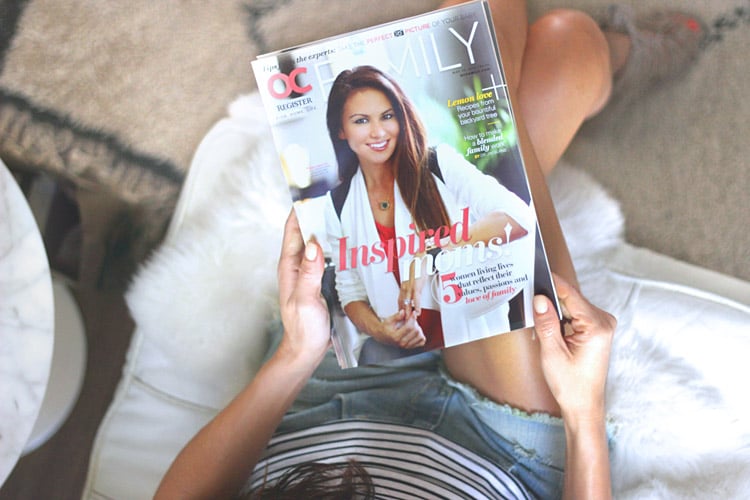 Hope everyone had a great weekend! I was excited to find a copy of the latest OC Family magazine, as I've been anxious to see + read a story I got to be a part of: "Inspired Moms!"
It's such a tremendous honor to have been asked to participate, and to even be thought of in such a way. Most often I feel that I'm rushing here and there, juggling work, family, friends, volunteering, and life in general, that I certainly do not have it all figured out. But we try our best, don't we? And although I am constantly trying to learn and improve myself, I also try to step back every now and then and appreciate what I have…which is one of the reasons I decided to share something I had not shared publicly before. It's not the most glamorous thing to tell the world in print "I had three miscarriages," but I remember when I was going through it, I did not know of anyone else that had. It was scary and lonely, and it's my hope that the fact that I have a beautiful, healthy little girl will give hope to those women who feel so hopeless and helpless. We never did find any reason for them, except quite possibly, stress. So there you go…let's all take a step back and make the most of this life we're given!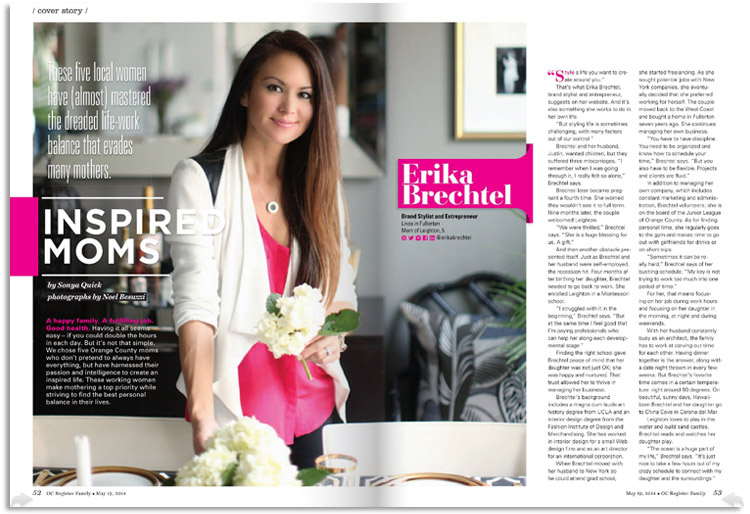 I hope you'll read the story (p.52) when you get a chance and be inspired by the other moms like I am. And let me know what you think!