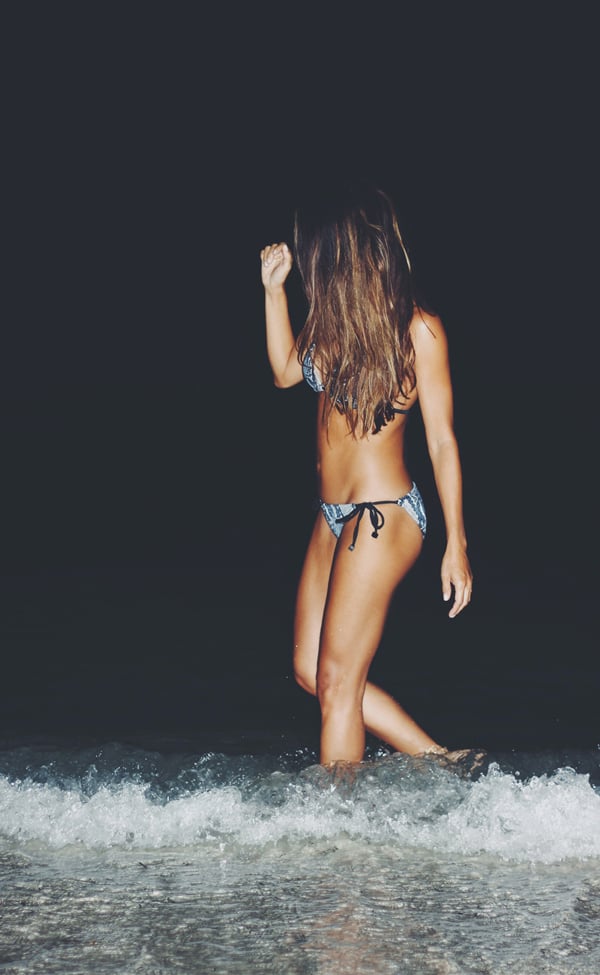 I'm back in Cali, but not before I had the opportunity to do a little night swim shoot on Miami Beach for Triangl Swimwear (…a python bikini? Yes please, they know me so well!) It's such an honor when a company reaches out to gift you an item, and I do my best to honor that in return by coming up with unique ways to showcase the pieces that I love. A bathing suit was actually a different yet fun challenge for me — how to make it fit my brand style? Hmm….I conceptualized a night shoot, thinking it would provide that bit of edge that is very me.
But I should mention, it's not as easy as it looks! Literally you have no idea when the flash is going off, and the photographer can't see what he's shooting. It was hilarious just bouncing around posing not really sure what's going to be caught. At the end of the day/night, I'm proud of what we were able to capture!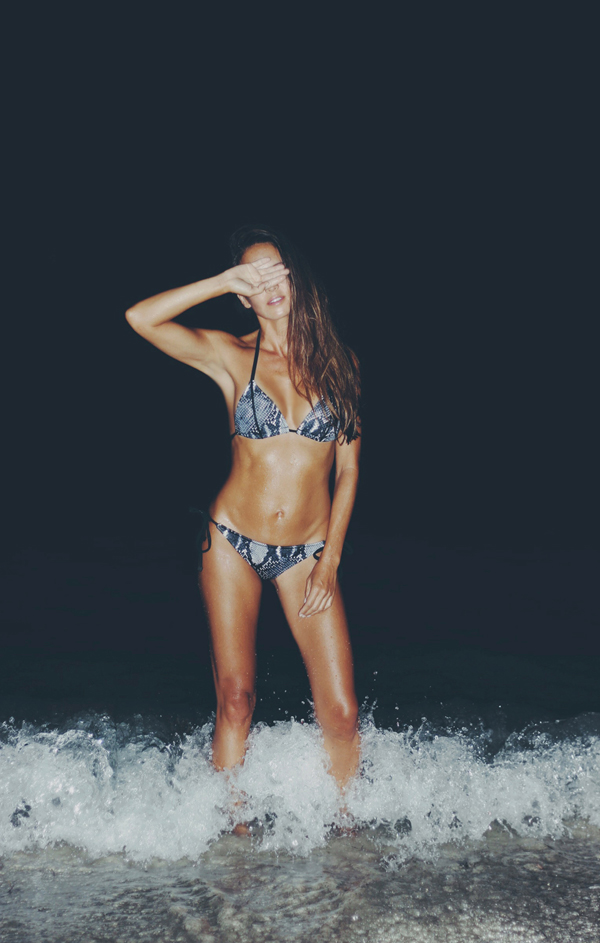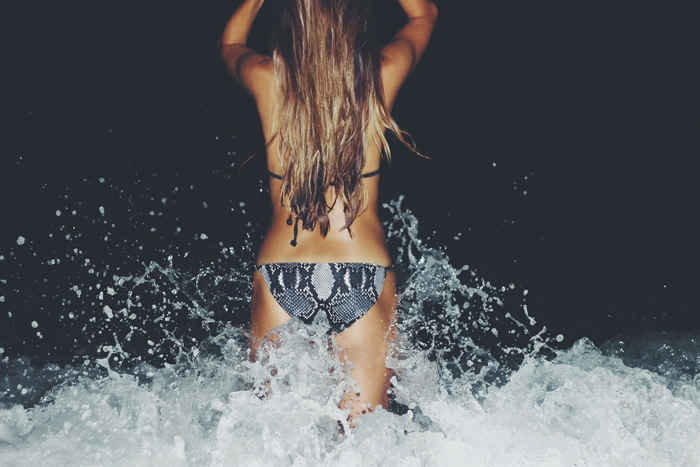 Funny side story: two German tourists were apparently watching this whole thing go down (again, so dark, didn't see them), one came up to us to ask if he could take a photo with me, his first night in Miami, he loves Americans. I didn't have the heart to tell him that I'm just an old MOM!
Thank you Triangl — not only for the bikini, but for the memory!
For a ton more Triangl swimwear shoots, check out their gorgeous Instagram account > 
Art direction & styling by Erika Brechtel; swimwear provided c/o Triangl