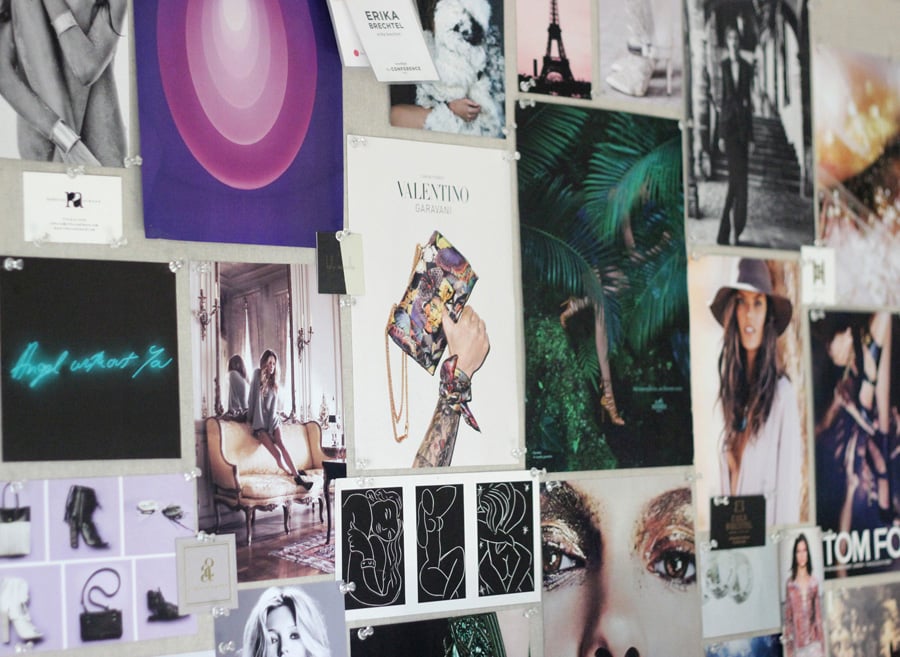 Yay it's Friday! It's been such a busy week that it was imperative for me to take breaks here and there and work on a new inspiration pinboard for my office. Exploring what's inspiring me at the moment and collaging it together really helps me to stay creatively motivated and excited.  I don't know how to describe my current vibe except to say it seems to be much influenced by a boho Euro chic Isabel Marant style, my fave contemporary artists at the moment (Tracey Emin, James Turrell and Marilyn Minter), and a definite feminine softness and sex appeal. But that's how these boards usually come together: I'll start with a few pieces and play around with arranging them, editing the composition and selections until I see a theme emerge.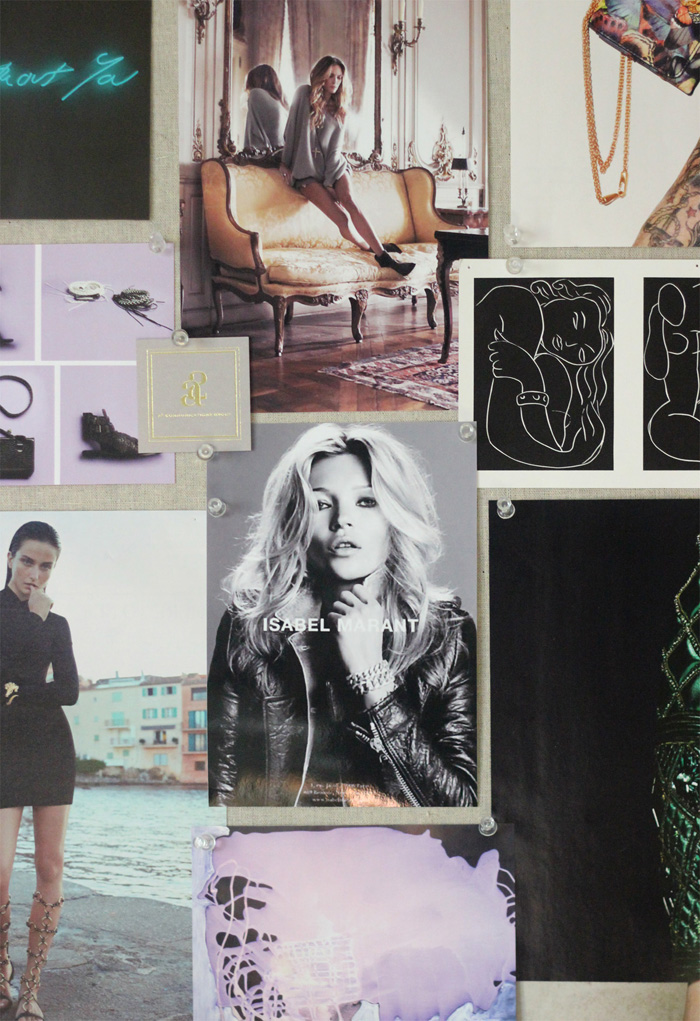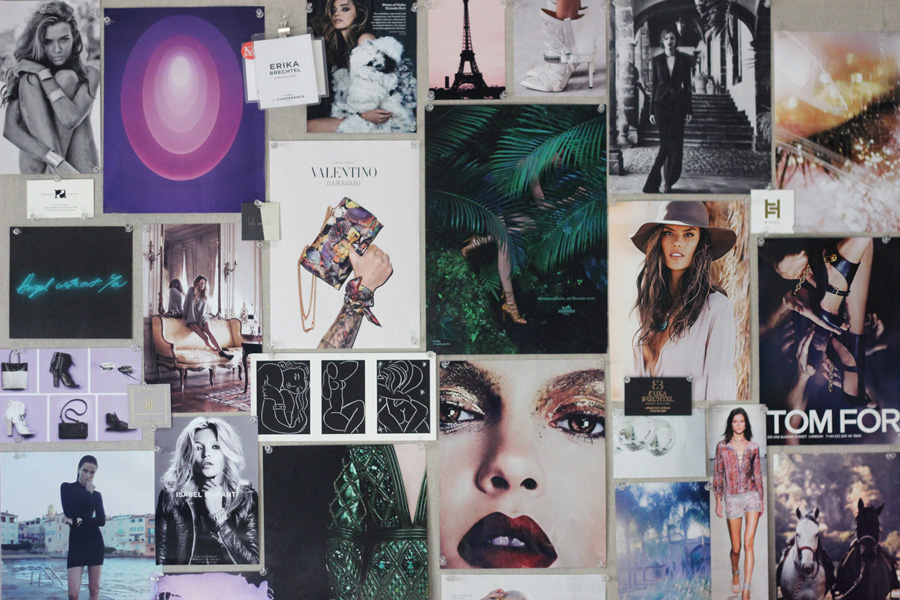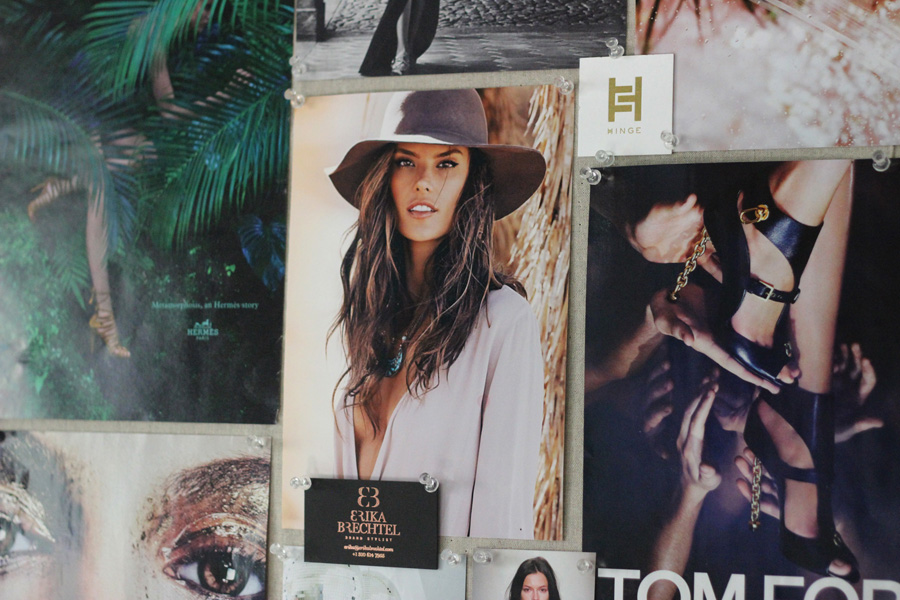 I thought it would be fun to show the evolution of this pinboard through four seasons: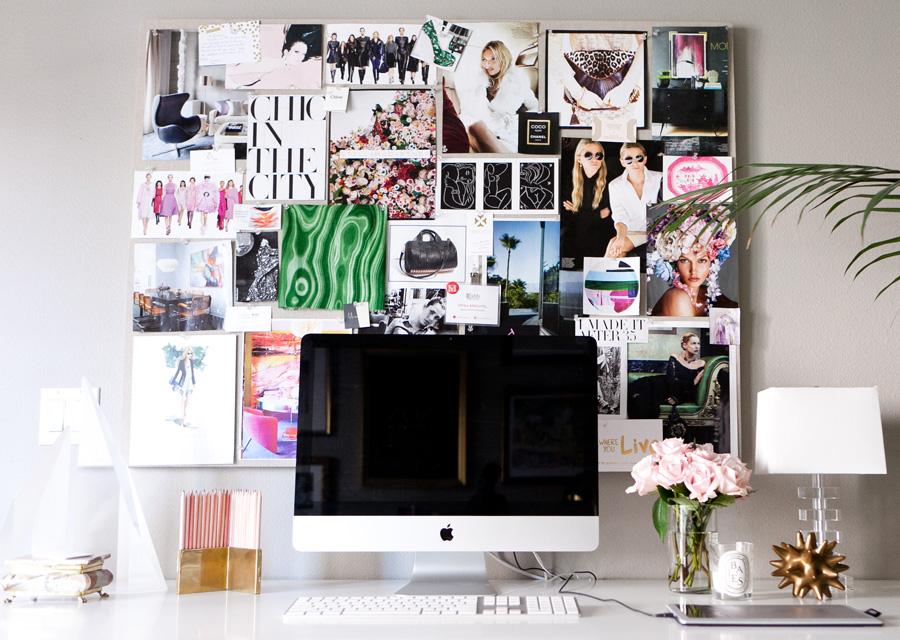 The one that started it all: "D.I.Y. Inspiration Pinboard" tutorial (photo by Jennifer Daigle)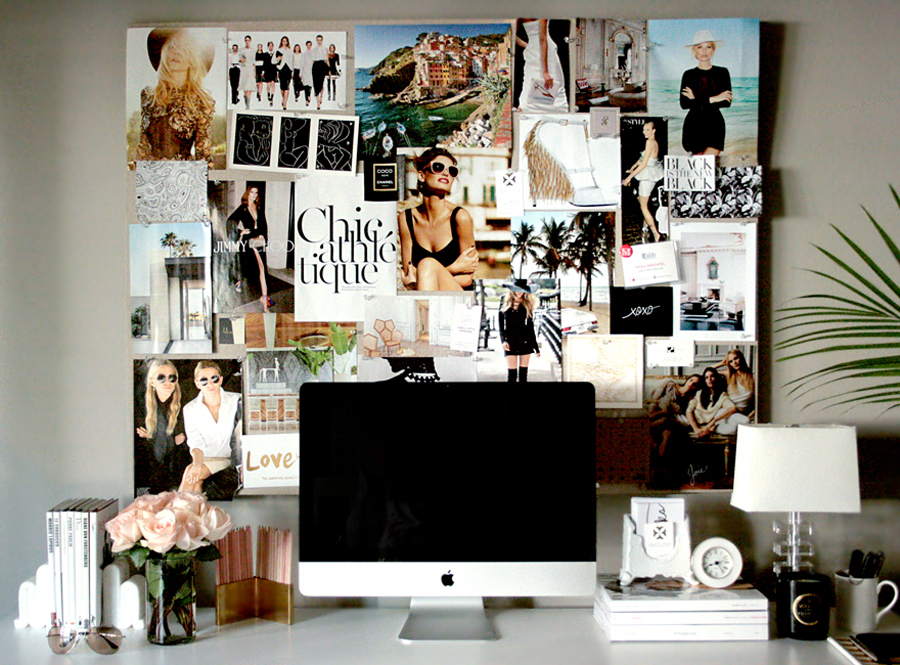 Late summer theme: Riviera holiday chic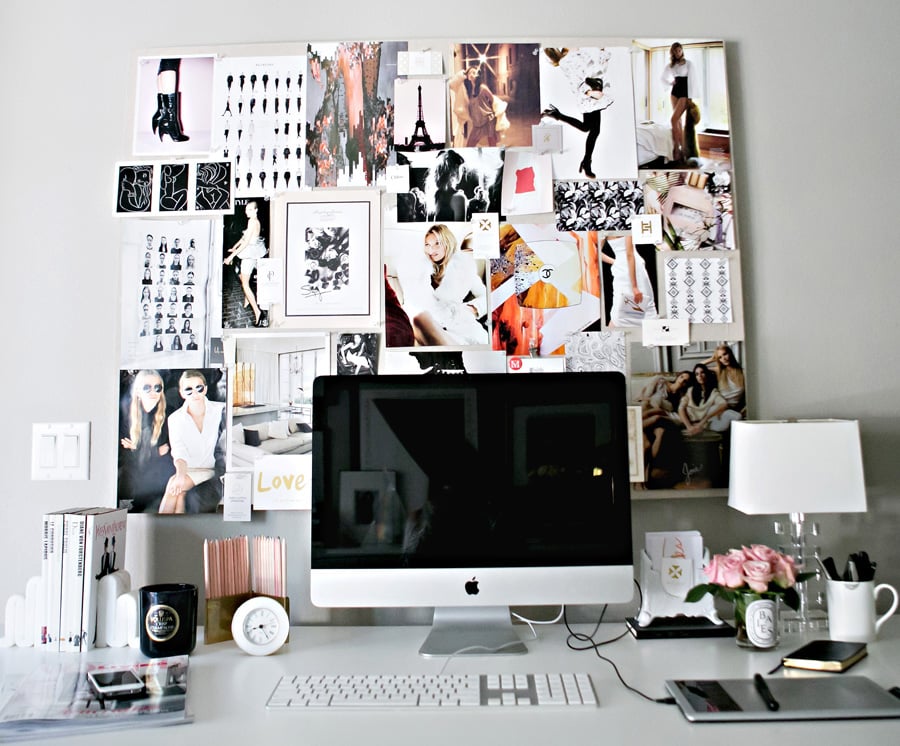 Early winter theme: black, white, blush & fur (photo by Melissa Vossler)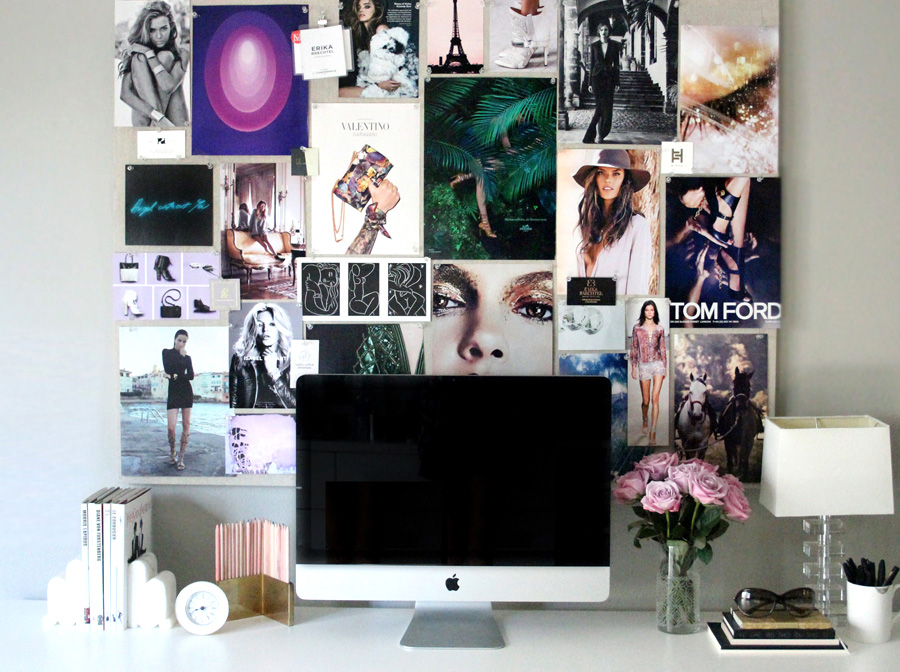 Current theme: artsy Euro chic
 I highly recommend this exercise for you! To try it out, check out my "D.I.Y. Inspiration Pinboard" step-by-step example. And have fun with it!
Photos by Erika Brechtel (unless otherwise noted)