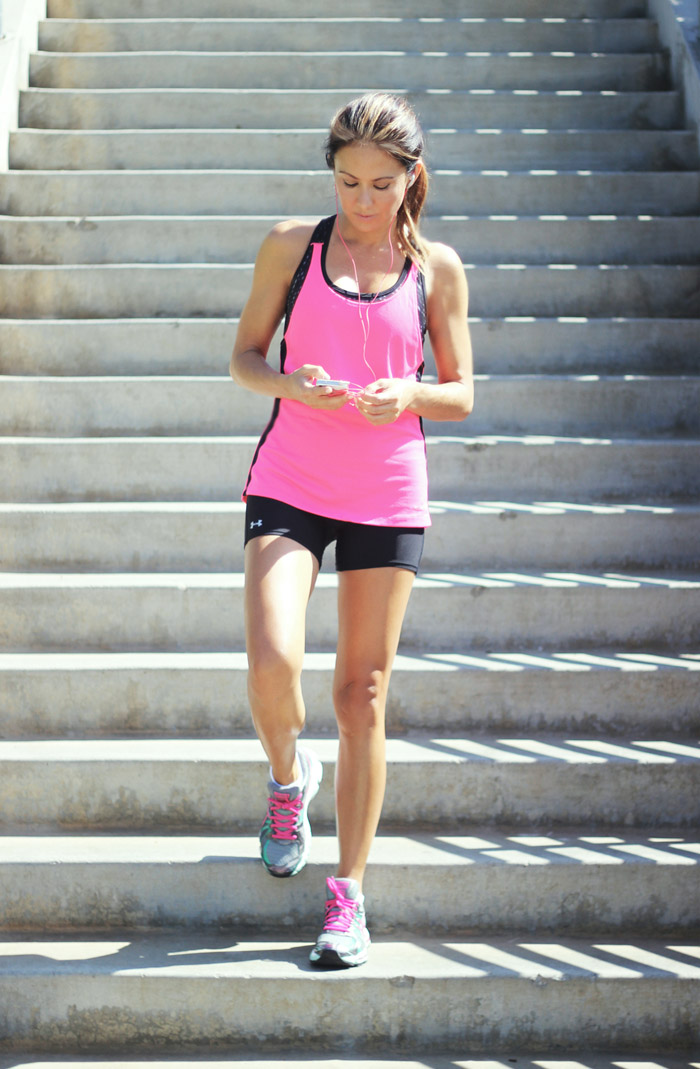 Last year I decided to finally whip this ol' mom into shape (read here how I did/do it!).  Through the process I've discovered what pieces help me along the way. I can't workout without these essentials: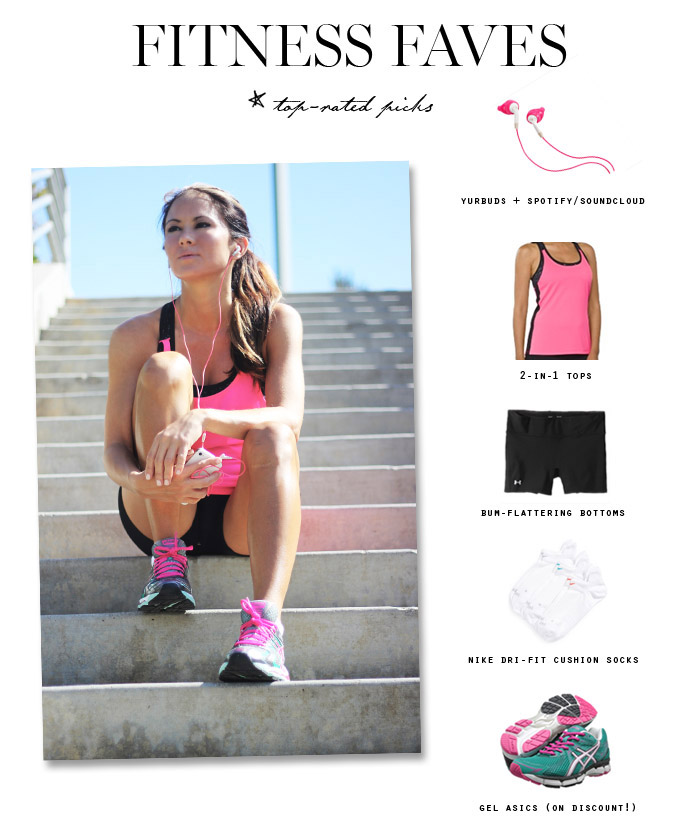 Yurbuds stay put! Totally worth the $$. Make a few free playlists via Spotify or Soundcloud and try a 25-minute high-intensity interval training treadmill workout: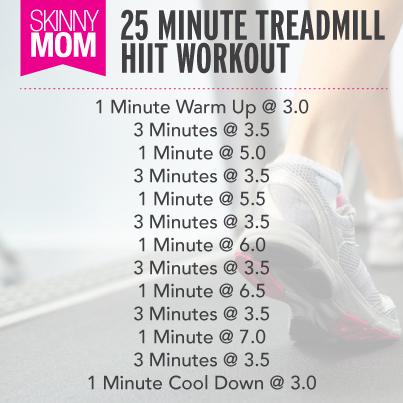 2-in-1 tops make me feel like I'm getting a double-duty deal. And this one at $12 is a serious steal.
The bottom line: bottoms need to flatter the bottom. Lift and compress, please and thank you!
What a difference a sock makes? I was surprised that when I switched socks recently, my knees hurt! Really?! Never again will I stray from my standby Nike Dri-Fit Cushion socks.
Gel Asics allow this four-knee-surgery gal to keep on truckin'. And I get mine on major discount from 6pm.com.
SHOP THE PICKS:
What are your workout essentials?