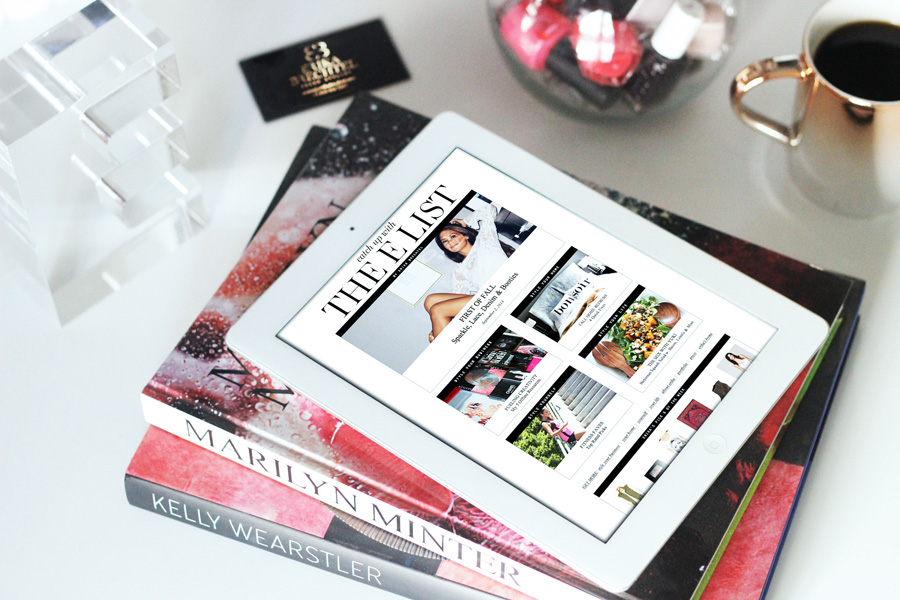 I'm thrilled to announce that we're launching the first 'The E List' weekly newsletter on Friday! With the help of my amazing new assistant Jenny Rose, we'll be pulling together the most recent posts and the most popular posts from the archives to style your business, your home, yourself, your life! Sign up here to receive tips & inspiration every Friday in your inbox on design, decor, fashion, beauty, fitness, art, travel, culture, family, food & entertaining.
If you're already an email subscriber, you're good to go! This weekly newsletter will replace the email feed you've been receiving with every published post.
I can't tell you how excited I am about this — it's been on my to-do list forever! Having Jenny on board has reinvigorated me — we have lots more fun stuff to come!
Sign up here for the weekly 'The E List' newsletter!
Photo & styling by Erika Brechtel