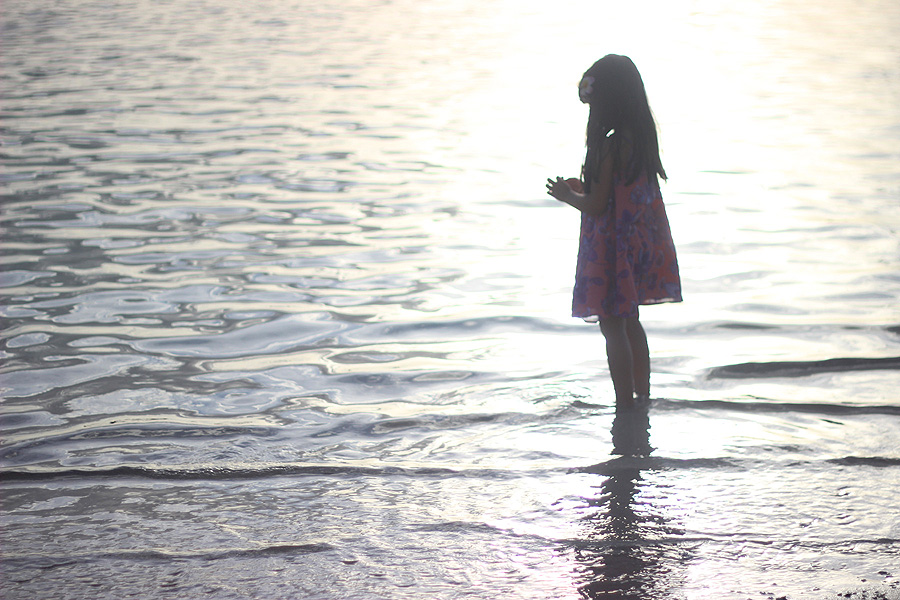 Aloha from Honolulu! We made it safely and had a day and a half of sunshine before the rains picked up from Hurricane Ana. But the islands of Hawai'i lucked out as the system moved south, and so it was business as usual in most areas, if just a bit wet. I was able to catch some great moments on camera nonetheless!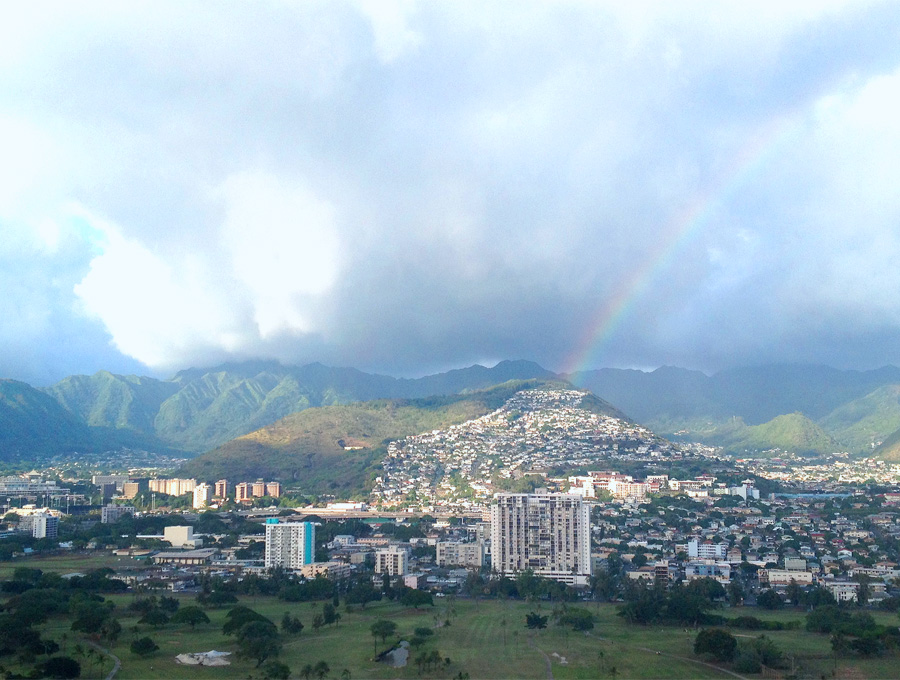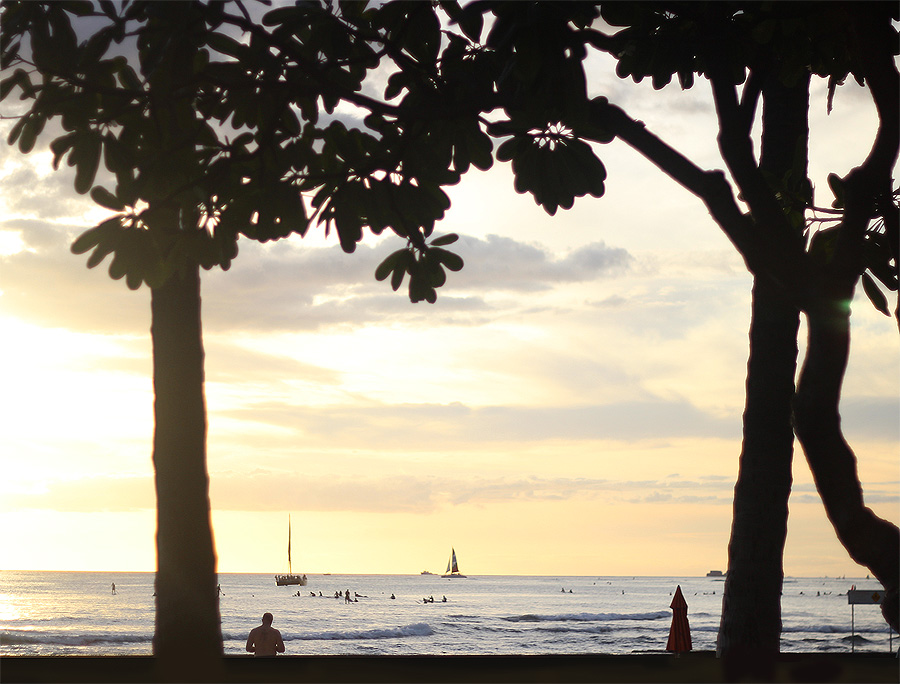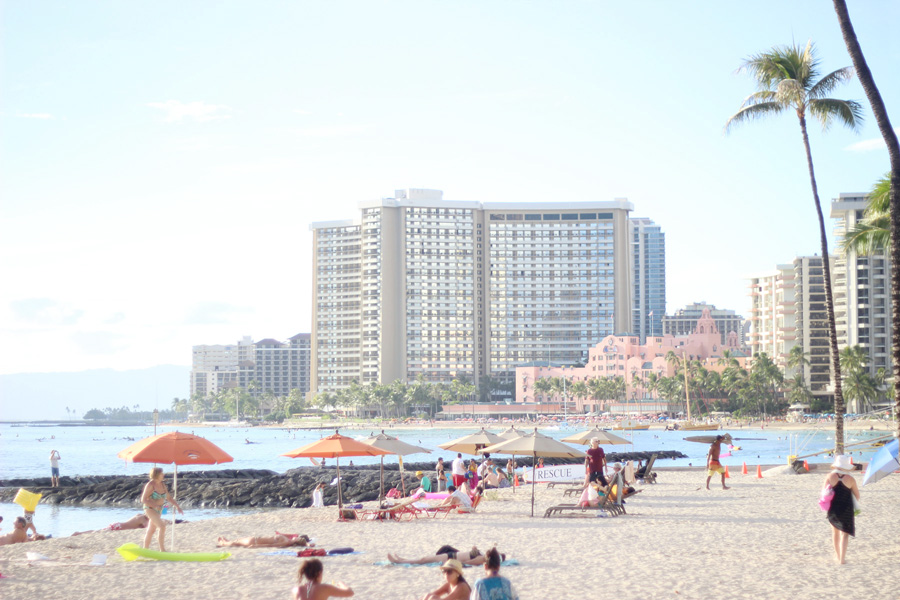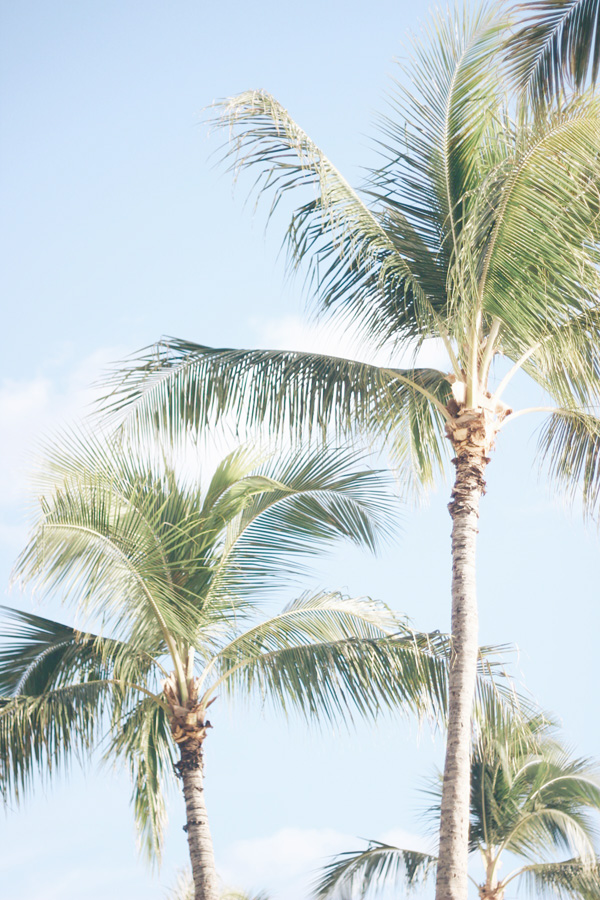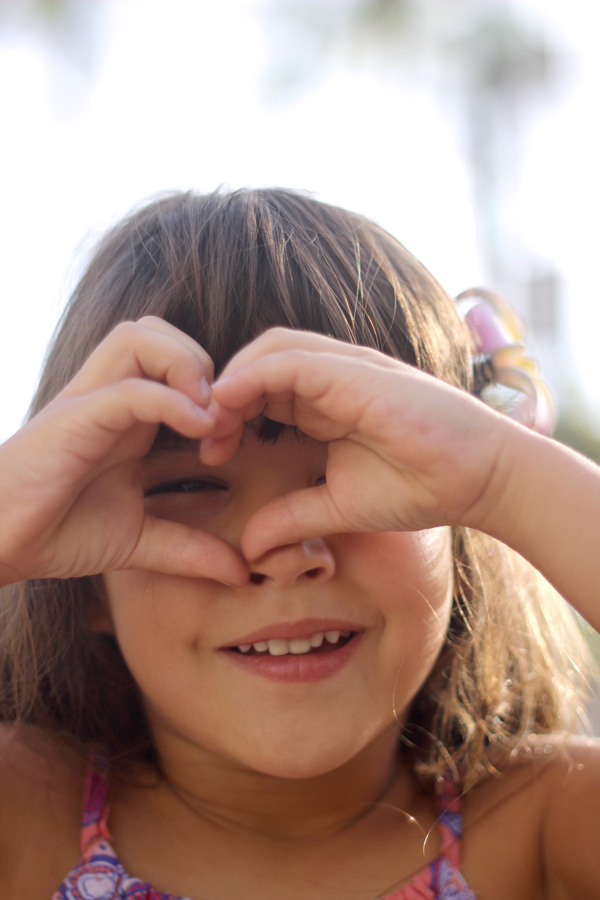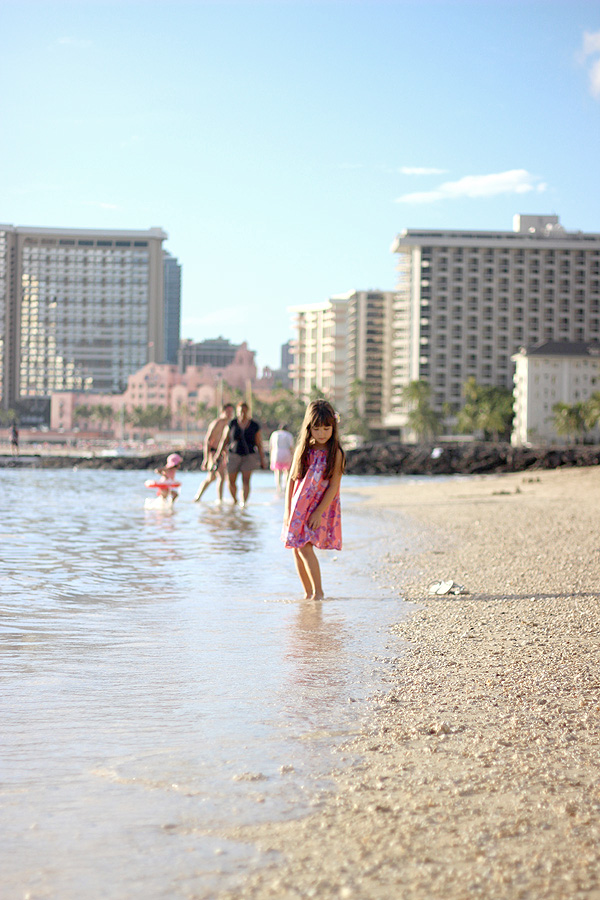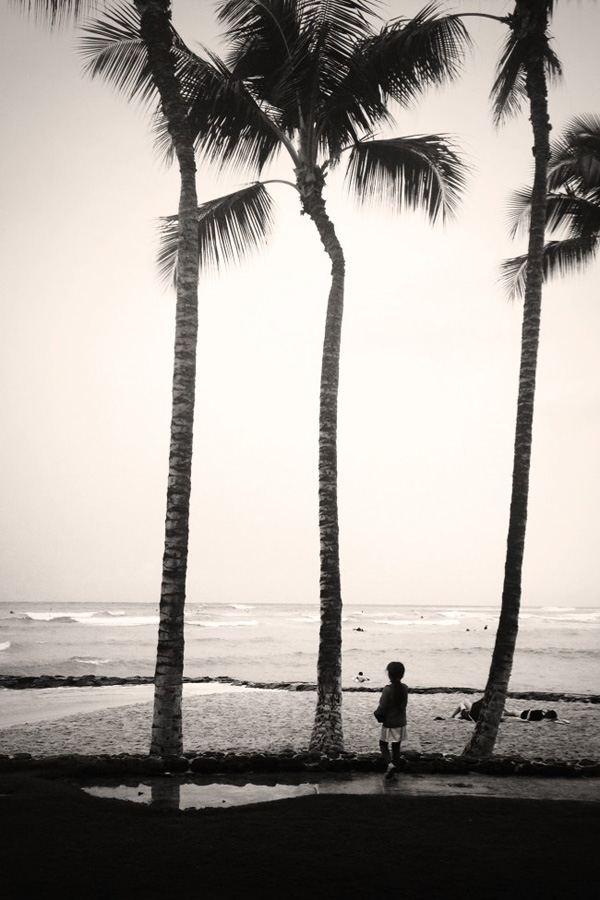 I caught this one just before Hurricane Ana rolled in — my daughter along with several other spectators along Waikiki Beach watched the surfers taking advantage of the waves.
 But the real reason we came here is to spend some quality time with my 91-year old grandfather, and it's moments like these that I hope my daughter and I will remember forever: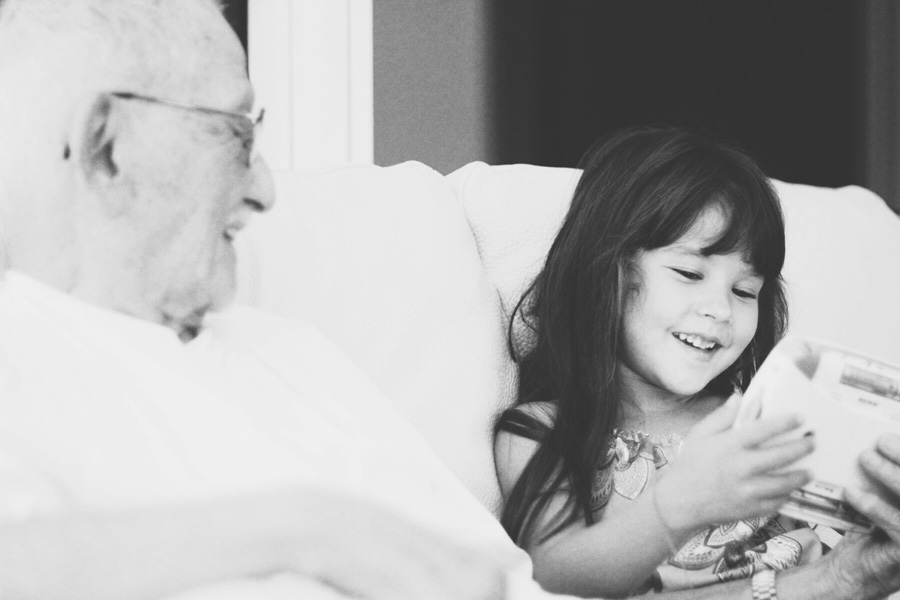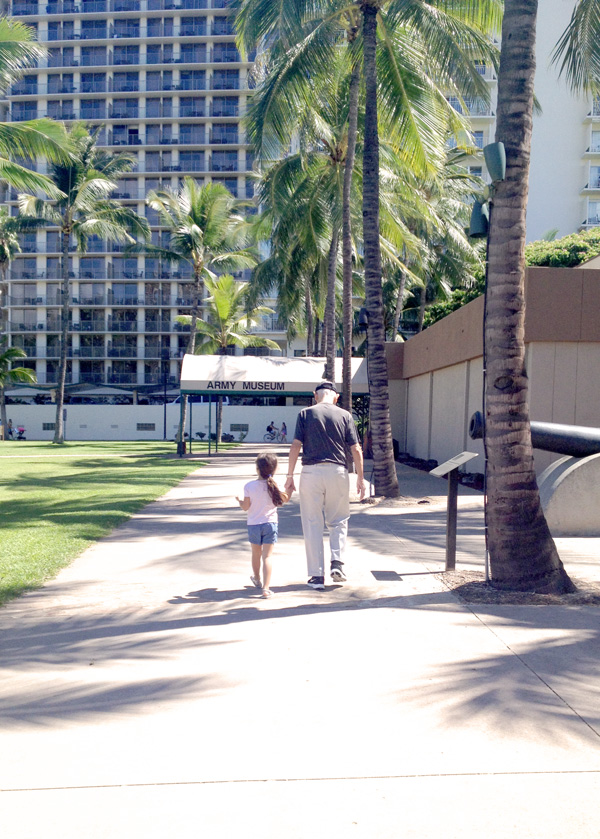 And thank you everyone for entering the giveaway this past week! Congrats to winner Alina Conn!
We will be hosting a giveaway every month here on The E List, so do check back!
Photos by Erika Brechtel