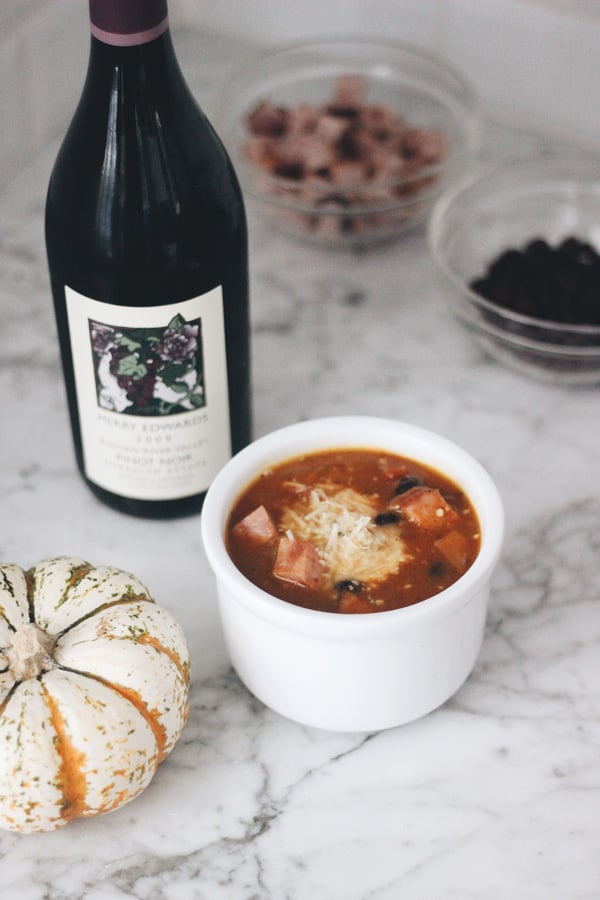 Hi everyone and Happy Fall!
This is my favorite time of year! But I'm an Idaho girl living in California weather and it's making me miss the changing of the seasons.  I have a few recipes I bring out every fall that remind me of home. As you get ready to celebrate Halloween with friends, family, or both this soup is the perfect choice to entertain a crowd. If you are feeling festive, serve this recipe in  small pumpkins or bread bowls in place of soup bowls. Both are great accents to any table.  
Happy Halloween! ~ Yuki

Pumpkin & Black Bean Soup
INGREDIENTS
1 29 ounce can of black beans (drained)
3 tablespoons of butter
1 large onion (yellow or white will do)
4 cloves of minced garlic
1 8 ounce can of diced tomatoes
1 8 ounce can of pumpkin puree
8 ounces of cubed ham
1 32 ounce can of chicken stock
2 tablespoons of ground cumin
4 tablespoons of sherry vinegar
1 teaspoon of salt
1 teaspoon of pepper
1/2 cup of sherry wine

 
DIRECTIONS
In a large saucepan, melt the butter over medium heat. Once the butter is foamy, add the onion and garlic. Sauté for 5 minutes. Add the ham and sauté the mixture for another 3 minutes.  Next, add the diced tomatoes, pumpkin puree and chicken stock.  Stir in the cumin, sherry vinegar, salt and pepper. Let the soup simmer on a low heat for 30 minutes and stir occasionally. Stir in 1/2 cup of sherry wine.  Add salt and pepper to taste.
Ready for serving? Sprinkle some parmesan cheese and  toasted pumpkin seeds on top.  I love to pair this soup with one of my favorite reds; a Pinot Noir from the Russian River Valley, Merry Edwards Winery.
Cheers!!! And enjoy!
Yuki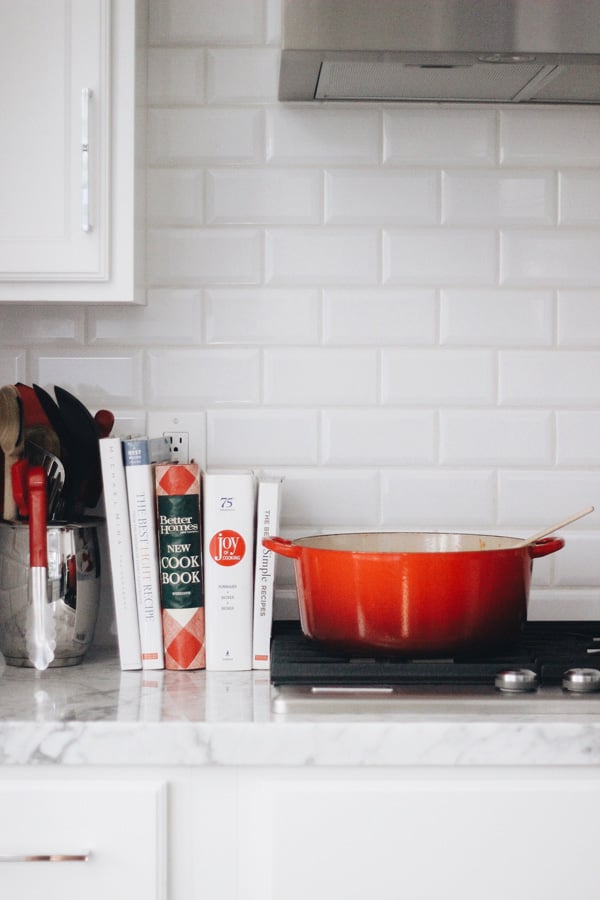 Thank you Yuki for another great recipe for fall!
Recipe by Yuki Pitkin; photos by Erika Brechtel