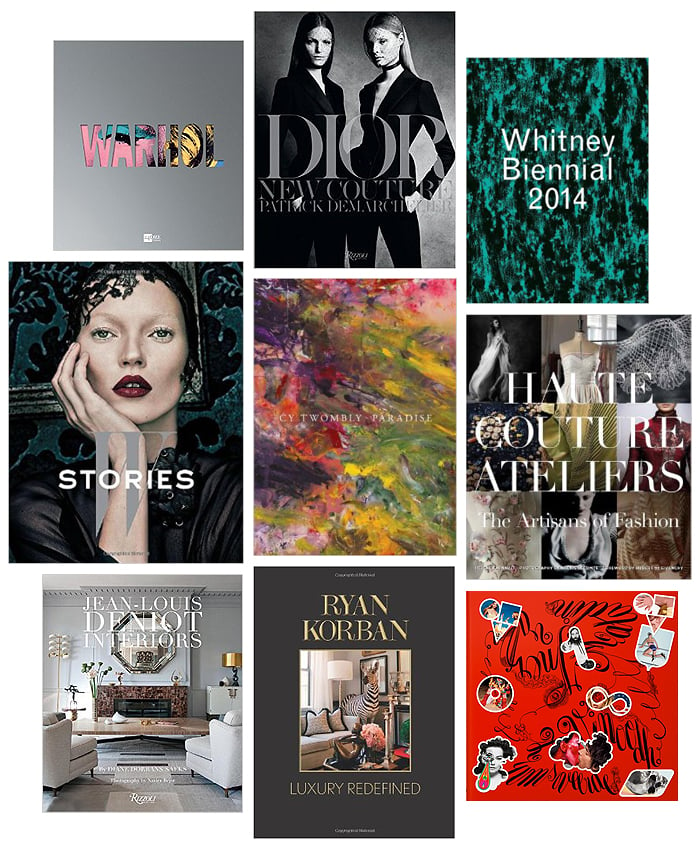 I have a problem: I can't get enough of design books. Art, photography, fashion, interiors — I want it all, in my home. It's a problem because I am running out of room to store them! But due to the endless inspiration they provide me, I will make room.
'Warhol' / 'W: Stories' / 'Jean-Louis Deniot: Interiors' / 'Dior: New Couture' / 'Cy Twombly: Paradise' / 'Ryan Korban: Luxury Redefined' / 'Whitney Biennial 2014' / 'Haute Couture Ateliers: The Artisans of Fashion' / 'Inez & Vindooh: Pretty Much Everything'
Thinking of repurposing that brass etagere of mine with all books for my new office scheme. Function over form?