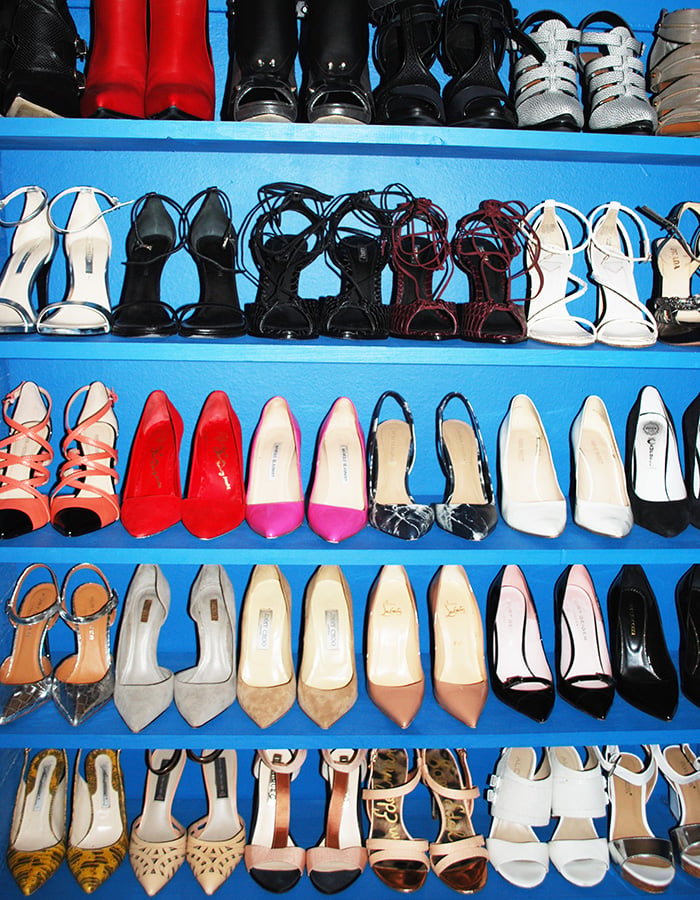 Jenny here! Last time we spoke, it was about budget  decor. So I realize it may seem ironic that I have enough shoes to wear a different pair everyday for at least two months. But alas! A working gal has to have her indulgences, and I wear my work on my feet! I love shoes, and I love having them on display.
Today I'm writing out the DIY on how I made the free-standing-floor-to-ceiling shelves that comprise my shoe closet [read: shrine?]. They are so renter-friendly, my landlord will never be able to deny me my security deposit (well at least not for this, but let's just say I have plans).
Materials: 
Concrete bricks, 8″ x 4″ x 2″.  (Get a multiple of 8)
Wood planks, 1″ x 12″ x 8′ (Split in half)
1/2 Gallon of Wall Paint
Paintbrushes or rollers
Maybe a flathead screwdriver, maybe not
Lots of shoes
Instructions:
1. Prep
I removed the rod from my closet (masterfully using a flathead screwdriver, if I do say so myself). I sectioned off half of my closet to devote to this, which was 4 feet wide. I even removed one of the doors so I could see my shoes from my office desk! Ever the motivation, right?
2. Paint
I painted the entire inside walls of the closet blue. I also painted the wood planks and the bricks. Two coats and wait for it to dry!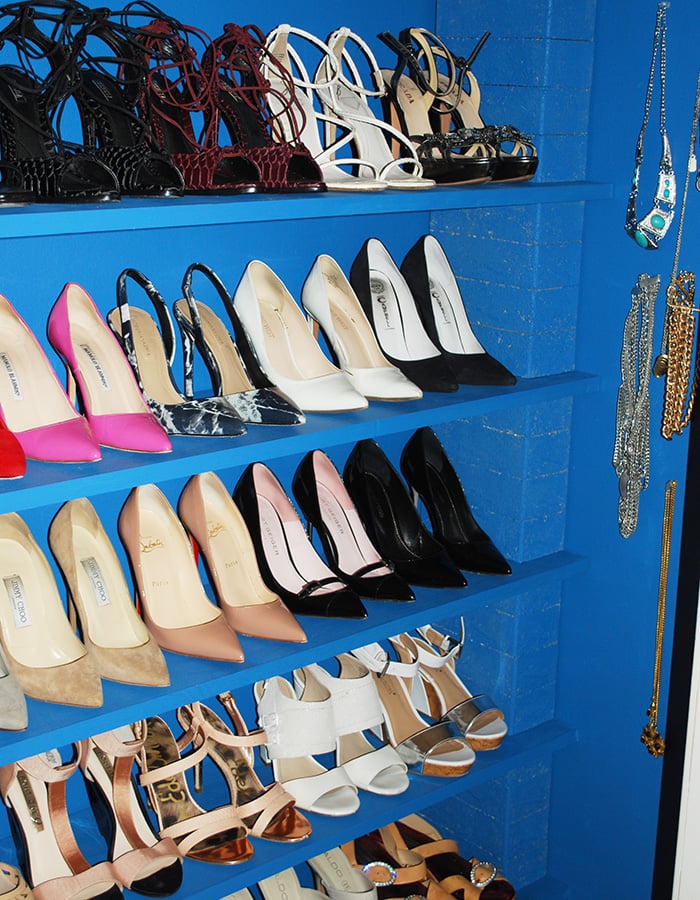 3. Stack
This is how the shelves are built. Stack 4 bricks lengthwise against the inside corner of the closet. Stack another 4 bricks four feet away and parallel to the first stack. Lay one of the wood planks on top. Repeat, stacking the bricks on top of the wood plank this time. Be careful to make sure the bricks are stacked neatly and leaning against the wall as much as possible (even if it's just the two back inches of the bricks as in my case on the left side stack). Keep stacking and adding planks as far up as you like! For me, there's 7 shelves.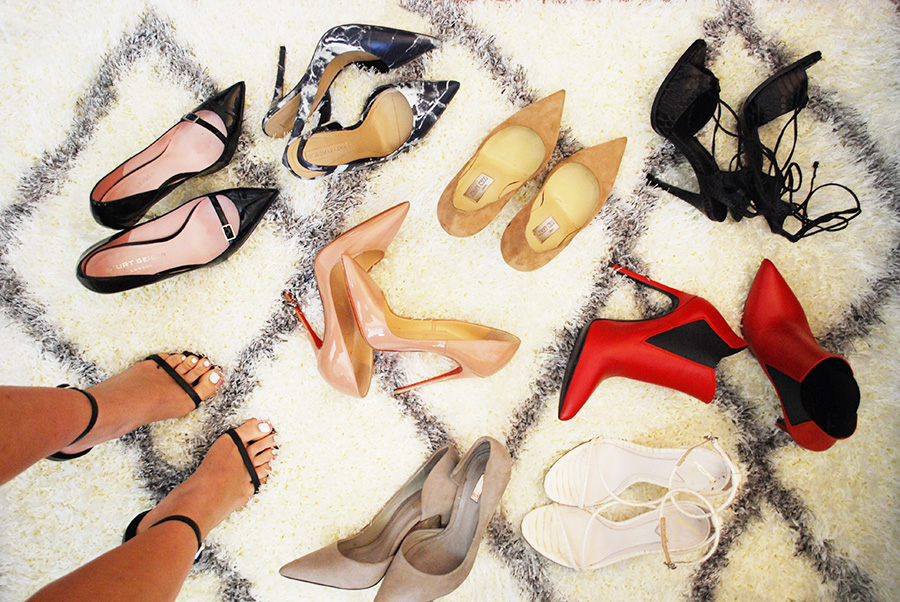 4. Go to Town
You've done it!! Now have fun arranging your lovely shoes just so. Is there still space left? I have some recommendations below. 😉
A disclaimer: if you live in an Earthquake area, this is admittedly not the most secure method of shelving! If you have a good idea on how to secure these shelves, I'd love to hear it!